WCFF 2020 Presents HERO: Inspired by the Extraordinary Life & Times of Ulric Cross
About this event
PANEL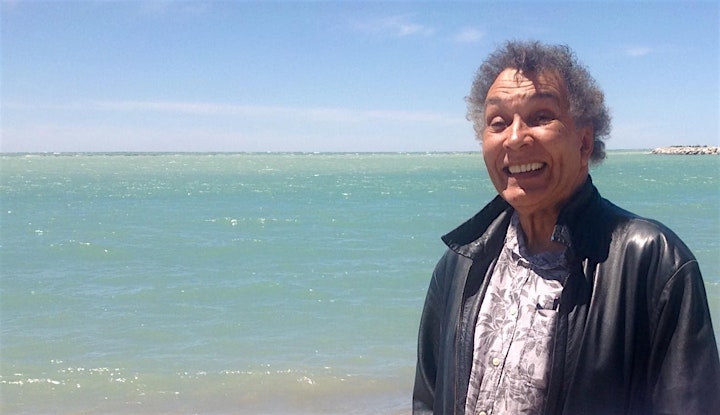 RICHARD FINCH (Host) - Ulric Cross' son
Dr. Richard Finch born as one of Britain's "Brown babies" at the end of WW2, I was adopted by a wonderful British couple. I was fortunate to meet my father, the Trinidad War Hero and Lawyer, Ulric Cross DSO,DFC, many years later. This meeting and my subsequent visits to Trinidad, enabled me to embrace my Black identity. I relocated from the U.K. to Durban in South Africa nine years ago and in my retirement, work as a Teacher Trainer and Education Consultant for the British Council in South Africa and beyond. Being involved with the WCFF has inspired me to work on a much needed Black History Curriculum for schools in the U.K.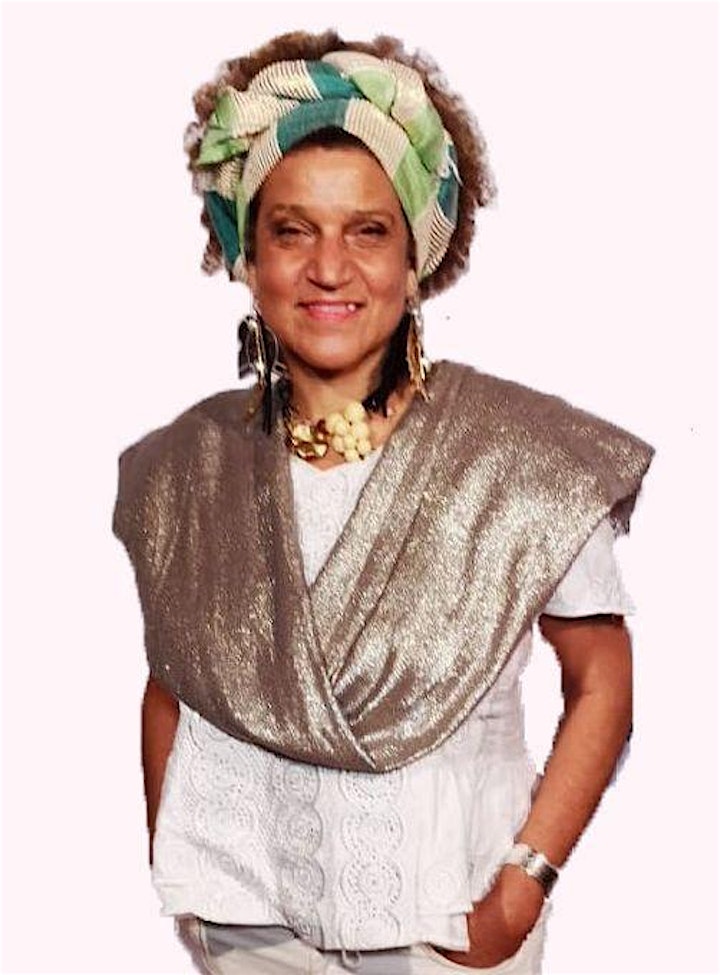 FRANCES-ANNE SOLOMON (Guest) - Director, Hero
FRANCES-ANNE SOLOMON is a trailblazer in the film and television industry, and an award-winning filmmaker, producer, curator and entrepreneur. She is the founder and CEO of the multi-facetted CaribbeanTales Media Group. Prior to returning to Canada in 2000, Solomon had a successful career as a TV Drama Producer and Executive Producer with the BBC in England. Filmography includes: What My Mother Told Me (Channel Four), Bideshi (British Film Institute), Peggy Su! (BBC Films), A Winter Tale (City TV), among others. Her third feature film Hero: Inspired by the Extraordinary Life and Times of Mr. Ulric Cross has received wide critical acclaim on its worldwide tour, that includes theatrical runs in both Canada and U.K. She is a Director member of the Academy of Motion Picture Arts and Sciences, and the Director's Guild of Canada.
NICKOLAI SALCEDO (Guest) - Actor, Hero
Nickolai Salcedo is a Trinidadian actor, singer-songwriter and visual artist. He got into acting while pursuing his B.A. in Visual Arts at the University of the West Indies. Since then, he went on to teach art for six years before pursuing his artistic career full-time.
Nickolai has been seen in a wide variety of theatre and film roles. His credits include performances in the film HERO - Inspired by the Extraordinary Life and Times of Mr. Ulric Cross. (TTFF People's Choice Best Short 2019) and Grace & Saleem (TTFF People's Choice Best Feature 2019). He has had the honour of working with award-winning directors, Frances-Anne Solomon, Maria Govan, Alain Bidard, Oliver Milne and Gerome Guiot. He recently opened the CARIFESTA XIV 2019 opening ceremony representing Trinidad & Tobago.
As a musician, Nickolai has performed on many stages with his band Gyazette that started making waves in 2007. He is known for his unique Caribbean Rock fusion compositions that he has performed on numerous stages across Trinidad & Tobago. Salcedo was invited to perform for the UN Hurricane relief as well as by the Ministry of Culture in Suriname in 2013.
His visual art is where he expresses his most confrontational self. Having taken part in many exhibitions under the mentorship of Leroy Clarke and Eddie Bowen, he now prepares for the release of his artistic opus; a multimedia combination of art, music and literature.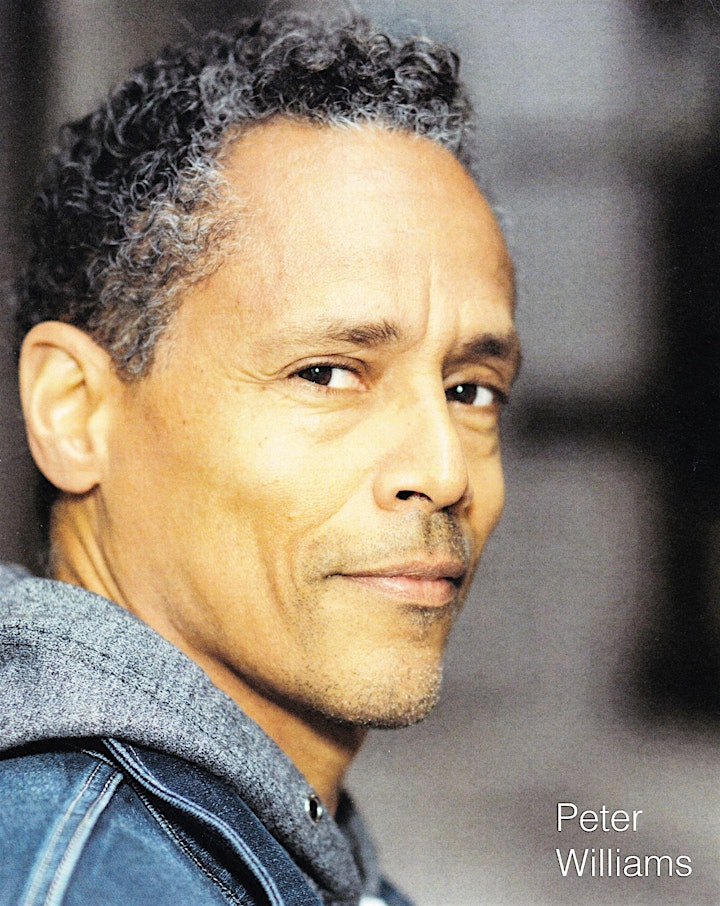 PETER WILLIAMS (Guest) - Actor, Hero
Jamaican-Canadian actor Peter Williams has served on the programming team for the CaribbeanTales Film Festival (CTFF) and has been a jury member over the last four years.
Nominated for best-actor-in-a-leading-role at the 1995 Canadian Genie Awards for his role as Tyrone in SOUL SURVIVOR (Cannes, Sundance, TIFF) written and directed by his brother Stephen, Peter can be seen in such Hollywood fare as CATWOMAN (Warner Bros.) and THE CHRONICLES OF RIDDICK (Universal).
TV roles on long-running Canadian series Neon Rider (CTV) and DaVinci's Inquest (CBC) have kept Peter on Canadian screens. Additionally, several guest appearances in popular TV fare (21 Jump Street, X-Files, Dead Like Me, Twilight Zone, The Expanse) and, more than five seasons as arch-nemesis Apophis in the long-running, syndicated sci-fi series Stargate SG-1, continues international exposure.
Collaboration with Howard and Mitzi Allen of HAMA films, Antigua, saw him appear in the folk-horror adventure THE SKIN alongside stalwart Jamaican actor Carl Bradshaw and a talented Antiguan cast.
Caribbean audiences in general will also remember Peter as Gene in Frances Anne Solomon's acclaimed ensemble standout, A WINTER TALE.
Peter continues to perform, write and develop material for future projects and can be currently seen in Solomon's latest feature, HERO: Inspired By The Extraordinary Life And Times of Ulric Cross.
FEATURED FILM
HERO: Inspired by the Extraordinary Life & Times of Ulric Cross (Frances-Anne Solomon, UK, 2019) 110 minutes
HERO is the story of Ulric Cross, who in 1941, left his small island home in Trinidad to seek his fortune, and became the RAF's most decorated West Indian airman of WWII. His life took a dramatically different course when he followed the call of history and joined the independence movements sweeping Africa in the '50s and '60s.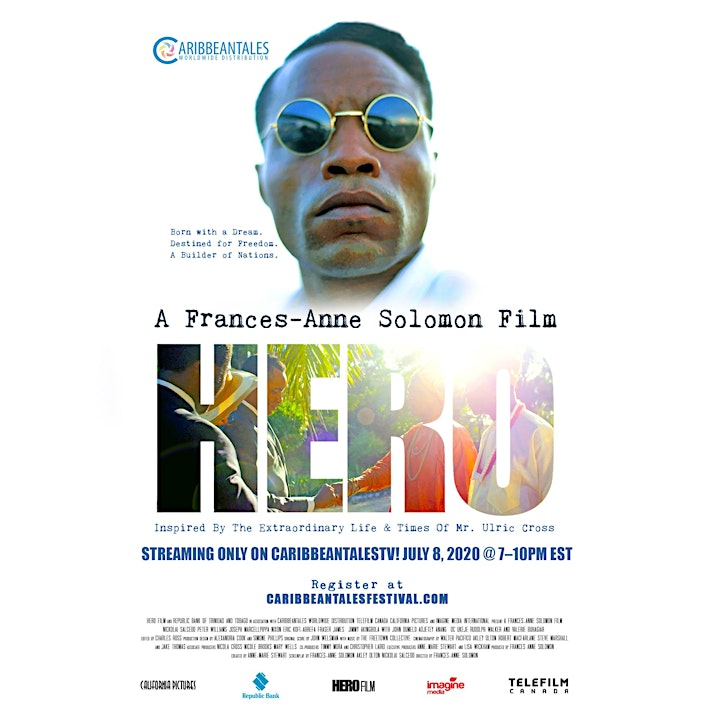 The Windrush Caribbean Film Festival aims to engage and educate audiences on the contributions of the Windrush generation and its impact on the country through screenings, talkbacks and a micro-cinema challenge that will take place in cinemas, schools and community centres across the country.
Due to COVID-19, in 2020, the inaugural edition of WCFF will take place online.
The six day digital festival of screenings, discussions and master classes aims to celebrate the contributions and impact of the Windrush generation on life in the UK today. The festival is the brainchild of Solomon whose award-winning film HERO, inspired by WW2 and Windrush hero Ulric Cross, toured the UK to critical acclaim in 2019. Its success was the inspiration for this full blown festival.
WCFF is sponsored by Solomon's Caribbean Tales Media Group , and led by a core team including Garry Stewart of Recognize Black Heritage & Culture, Joy Coker of Alt-Africa Magazine as Lead Programmer, Shiloh PR's Evadney Campbell and Patricia Hamzahee of Integriti Capital, with support from The Funding Network and Unison.
WCFF is registered as a community interest company (CIC) in the UK.
WCFF is part of the CaribbeanTales Media Group, that provides technical support and administration for these events. The films are screened courtesy of CaribbeanTales Worldwide Distribution.
For more information: windrushfilmfestival.com