WDF Guernsey - Int. Women's Day with Tricia Stewart - the Original WI Calendar Girl

Wednesday, 8 March 2017 from 12:00 to 14:00 (GMT)
Event Details
Kindly sponsored by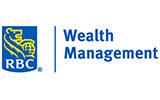 International Women's Day - Be Bold for Change
with Tricia Stewart - the Original WI Calendar Girl
The traditional WI calendar features pictures of hills, sheep and village greens and Tricia thought it would be really amusing to do an alternative version in the nude featuring WI crafts. It was a joke until touched by the serious illness of a friend. Eleven women aged between 45 and 65 were involved in the calendar, to raise money for research into blood related cancers, in 18 years they have raised over £4 million.
The Alternative WI Calendar was launched in April 1999, the media coverage was huge. The story was in the nationals every day for 3 weeks. They modelled at the Savoy in London fashion week, were voted Women of the Year, and took calendars to the palace for the Queen and the Queen Mother. in 1999, the calendar sold 88,000 copies in the U.K. The calendar proved inspirational and touched people's hearts. It changed the image of the WI forever, the perception of the older woman and sold thousands of copies. People admired their courage.
A year later the calendar was published in America, selling a further 240,000 copies, promoted by two tours of the US and in 2001 Tricia's book 'Calendar Girl' was published by Pan Macmillan.
In September 2003, the blockbusting film 'Calendar Girls' based on the story of the Alternative WI Calendar, was released with Tricia's character being played by Helen Mirren. June 2003 saw the launch of a second calendar featuring the 6 actresses from the film and the six original ladies who are involved with the film.
In 2009 The stage version of 'Calendar Girls' had a massively successful run in London's West End in April 2009 and Lynda Bellingham, Elaine C Smith and Anita Dobson are but a few of the incredible actresses who have played Tricia.
The musical 'The Girls' opened at the West End's Pheonix Theatre on January 28th 2017. Gary Barlow has been heavily involved with the production and composed all the music for it.
Tricia is an incredibly inspirational, motivating and amusing speaker and we are delighted to be able to welcome her as our speaker for International Women's Day - Be Bold for Change.

When & Where

Les Cotils

St Peter Port
Guernsey


Wednesday, 8 March 2017 from 12:00 to 14:00 (GMT)
Add to my calendar