WDF Jersey - Int. Women's Day with Dr Tessa Hartmann CBE
Description
Kindly sponsored by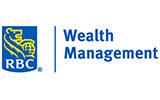 International Women's Day - Be Bold for Change
Dr Tessa Hartmann CBE


Dr Tessa Hartmann is a ground-breaking marketer awarded the CBE in 2016 for her services to the Scottish fashion industry, in particular the creation of the Scottish Fashion Awards promoting Scottish fashion and design around the world.

Dr Hartmann set up Hartmann House with her husband in 2006, through winning the Institute of Public Relations Pride Awards, Public Relations Excellence Awards and Scottish Event Awards the agency built a reputation as Scotland's authority on fashion, lifestyle & entertainment with a client roster that includes some of the world's most luxurious and most sought after high street brands.

Now based in Jersey, their ambition is to bring that expertise to the island to create dynamic new events and platforms, which will in turn lead to increased retail activity, brand enhancement for the island and also have a positive impact on Jersey as the destination of choice for a discerning tourist customer.

WDF is thrilled to welcome Dr Hartmann to speak at our International Women's Day event on the very fitting theme of Be Bold for Change.

Light refreshments will be served.