Description
An inspiring, inclusive music education festival
Closing date for ticket bookings: 12pm, 23rd Feb 2018.
Work in music ed? Join us to get to grips with inclusion and accessibility:
Try new musical instruments and technology
Discover new inclusive ways of working
Learn from disabled and non-disabled music leaders working in the sector
Network with people from across the country
Take away practical steps to better accessibility
There's a huge amount of thought and discussion taking place right now around how to make music education more inclusive; how to share the joy of creative, expressive music-making with as wide a group of young people as possible.

We All Make Music addresses these discussions through a hands-on, creative approach.
Be part of the conversation.
Be part of the movement.
Be a change-maker.
Be a music leader.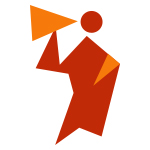 Tell me more:
Inclusion matters! The leadership and workforce of the arts and cultural sector should reflect the diversity of the society we live in. That is possible. The movement for a diverse workforce is already starting to happen. Together we can make it a reality and make a genuine difference to the musical lives and journeys of young people.
Changing our sector to be more inclusive is something we can all play a part in. As individuals we can spot and nurture talent in disabled young people and support their progression. As schools we can support teachers with access to resources. As music hubs we can change our recruitment processes to recruit more disabled people. There's lots to do, lots we can do and lots we can achieve.
This event is part of Drake Music's Think2020 programme to strengthen inclusion in music education, supported by Youth Music.
What's in it for me?
For individuals – Give yourself some time for CPD. This is a chance to reflect on your facilitation skills, join in with the experts, be inspired with new techniques, try out AMT, develop skills around new musical instruments, meet people from across the music education world and have fun!
For music hubs – Get ahead of the game on meeting your 4 core roles and tackling one of the key areas of development for music education. This is an opportunity for you and your team to join in with the experts, to get to grips with the bigger issues around access, to learn new practical approaches you can implement straight away, see what other hubs are doing, meet disabled and non-disabled practitioners who can deliver inclusive music-making and have fun!
For schools - Have a chance to take part in the activities that can support music-making with disabled children and young people in your school. Meet other school leaders and teachers to experience the ways that parternship can increase the opportunities to make music accessible. Try out AMT, build networks, talk with experts about how it can be implemented in your school and have fun!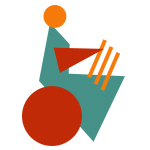 Who is it for?
Music Education Hub teams - management & staff
Schools: teachers, teaching assistants, headteachers
Music Leaders & practitioners working in music ed
Arts Organisations
Funders



How do I book?
Use the button in the top right hand corner to go through and select your tickets... Closing date is 23rd Feb, 12pm.
Early Bird rate has now finished. We are offering a discount for group bookings, contact info@drakemusic.org for details.

Accessibility
Drake Music is committed to providing equal access for all attendees.
The venue provides step-free access, has an accessible toilet and a quiet space. We will also be providing BSL interpretation and closed captions, and can support with moving around the building, as required.
We will ask for your access requirements when you book your ticket to allow us to plan timings and logistics for the event, thanks for your help with this. If you would like to book a free ticket for a Personal Assistant please email info@drakemusic.org. Spaces for the conference are limited so it is essential that you let us know when booking if you need a ticket for your PA.

Car parking is very limited at the venue, but there is a car park close by and it is reachable via public transport. More transport information will be provided before the event.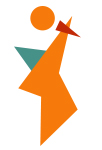 ---
Using the term SEN/D
Drake Music is moving away from using the term SEN/D due to its broad meaning - it doesn't provide the information we need, or that Disabled people identify with. We are responding to the discussion that the SEN/D label does not come from a place of ownership. It has been placed upon children and young people and denotes 'other' and 'segregation'. We therefore prefer to say young disabled people, rather than young people with SEN/D.