Re-energise during the day with an abundance of making, learning and wellbeing workshops and enjoy music with friends in the summer evenings
About this event
Our Summer weekend is a true celebration and festival of life - all the moments we loved about our 2020 weekends and more. We continue to run our site at a lower capacity, allowing for that festival spirit without the crowds. Visit our website to see more.
We are just 500 people onsite, so you can feel relaxed in a small community of people.
Expect days filled with wellness workshops as we dive into the benefits of holistic living, find your creative soul with craft and art classes and breathe in the fresh air on forest walks. This year we are exploring sustainable living and future foods with expert talks and practical workshops that can make a difference to your day to day life.
The Folly Stage come's alive at the end of each day with upbeat and celebratory music - re-energise and enjoy beautiful summer evenings in the woods with good friends. For those dedicated, wake up early for a very special walk into the forest to see in the solstice sunrise with a beautiful meditation on Monday morning, you won't regret it once you're up!
We are planning a covid safe event, and ask all guests to follow the government guidance in place at the time our event opens. The restrictions and guidance is ever changing and we may need to bring in further restrictions to ensure the event can go ahead safely. If we have to cancel due to covid you will receive a full refund.
Read our Covid Policy here.
Who is it for?
This weekend is made for people who love spending time outdoors, together, with a focus on wellness and arts in the daytime and music in the evening. Our workshops offer activities for any ability. Although we want our guests to have an incredible weekend, this is not a late night party place so best to book elsewhere if you are looking for music until the early hours. Enjoy much needed time with friends and family in the flora and fauna of our Site of Special Scientific Interest.
Festival spirit without the crowds
We continue to keep the number of camper's to 10% of the site's capacity. This is a unique opportunity to enjoy an incredible weekend made just for you, without any of the crowds.
LUXURY CAMPING
Check-in to your Luxury Bell Tent all ready to go! Portobello Tents is a luxury British glamping company that provides stylish canvas accommodation at festivals and events across the UK. Choose from Bronze, Silver and Gold options all in luxurious 5m sandstone bell tents. With over 150 years of heritage, these tents are the classic choice for boutique camping. Take a look before you book here.
AGENDA
Wellness - Read more about our full wellness offerings here.
Craft Workshops - The Curious World tent hosts great craft workshops for any ability - see more on each workshop here.
Spa Treatments - Read about our therapists and their treatments here. When booking choose the therapist you want and the booking form will ask the treatment and time/day you want.
PRACTICAL
You can read all our Frequently Asked Questions here.
If you are camping in regular camping and wish to camp with friends, please arrive together. If you are larger than two groups, please get in touch via hello@wearenotafestival.co.uk no later than 30 May.
For those in Luxury camping, you can state on booking any other groups you would like to be pitched next to.
Please note, although in the same field, if your group consists of regular camping, live-in vehicles and Luxury campers you won't be pitched directly next to each other.
Sadly we are not able to have dogs onsite.
We ask that there are no open fires onsite or wood BBQs, especially as our event is in high summer.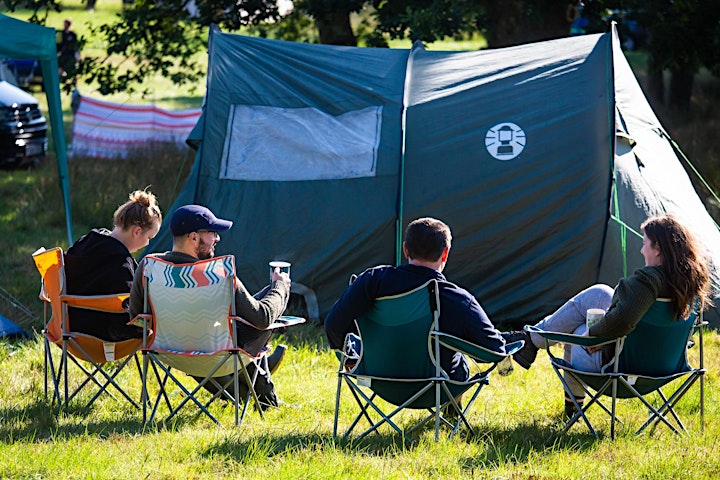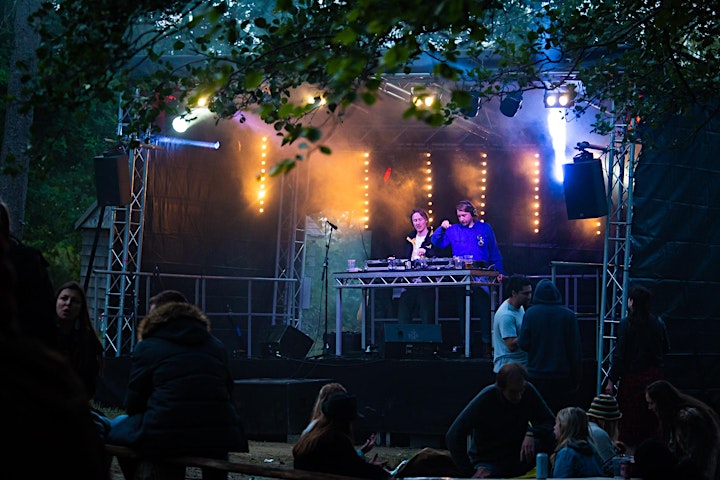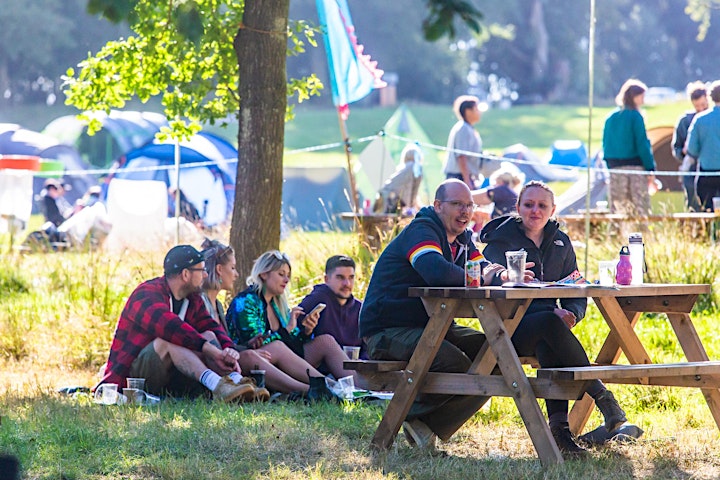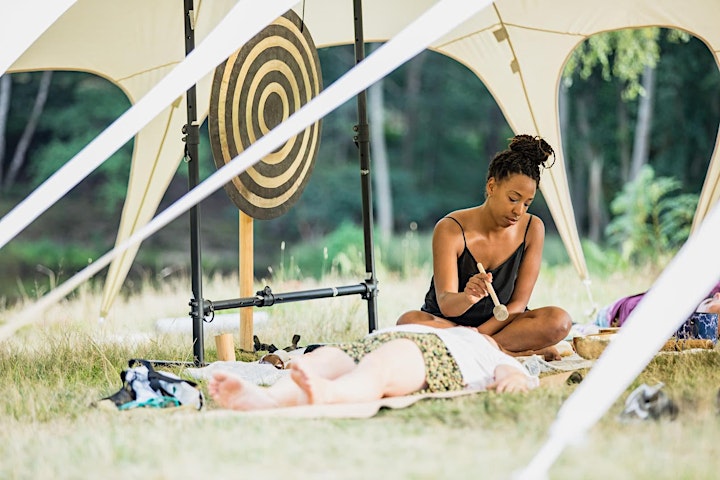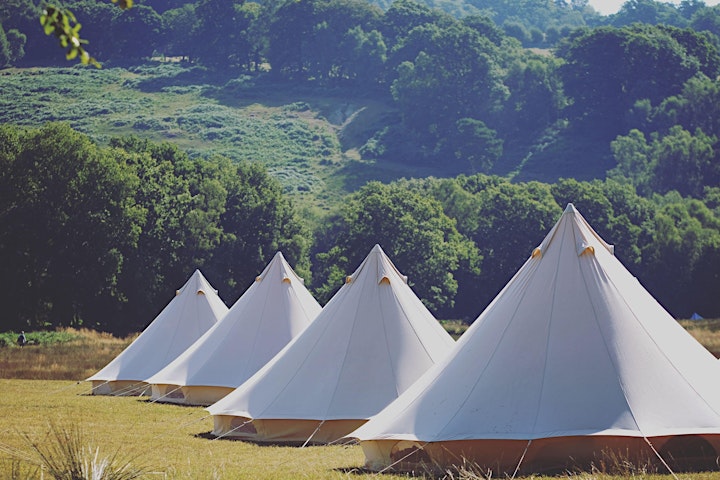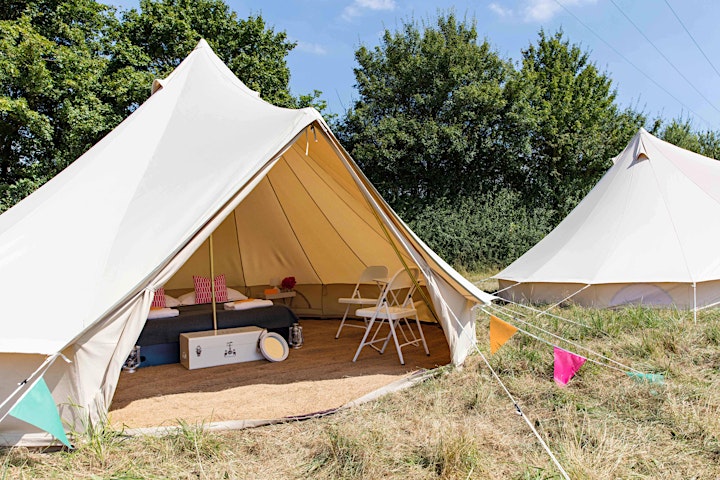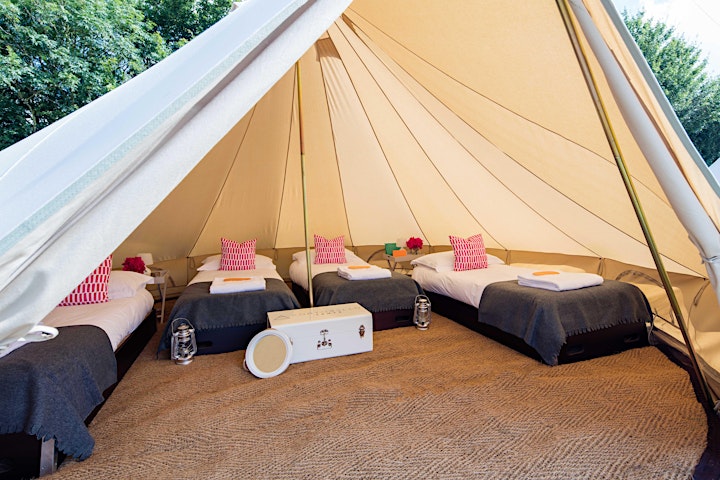 Organiser of We Are Not A Festival - Summer Solstice 18-21 June 2021