Description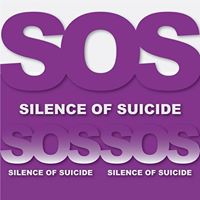 WATA is proof that there's more to be proud of in Stoke-on-Trent than our world-reknown ceramics heritage.
Scientists from Stoke to San Diego are coming to talk forensics, DNA, genealogy and the global human family, climate change, space exploration, CGI and sci-fi. We'll be understanding how Darwins' theory of evolution can explain hospital deaths and looking at the pitfalls of genetic material as an evidentiary tool in law.
There will be answers to questions you didn't even know existed, like why do we swear? How do you make a virus? Isn't that playing God? Just how do you digitise George Clooney? Why do we gamble when the game's rigged against us? Oh yes, NASA have been invited and there's free beer. Interested?
This SASCAL event is supporting the Silence of Suicide charity #supportingsilenceofsuicide
Guest Speakers on the night:
Vignettes
Psychology - Why do we swear?
Dr Richard Stephens
Keele University
Mathematics - Gambling: don't do it!
Professor Emma McCoy
Imperial College London
NanoRobotics - Surgeons in miniature
Dr Sabine Hauert
Bristol University
Engineering - Virtual Reality in the real world
Dr Alistair Revell
University of Manchester
DNA - Engineering DNA, playing God?
Professor Justin Meyer
University of California San Diego
DNA - Watching DNA change: deadly evolution in the hospital
Dr Jessica Blair
Birmingham University
DNA - Just how similar are we? The genealogy of Stoke-on-Trent
Dr David Nicholson
Living DNA
DNA keynote
DNA in forensic science, reliable?
Michael Mansfield QC
Vignette
Imaging - Seeing inside the brain: Parkinson's disease up close
Dr Paul Roach
Loughborough University
Imaging keynote
CGI: digitising George Clooney
Kate Bergel
Framestore