An opportunity to gain inspiration and knowledge from young leaders on Youth Mental Health, Youth Activism, and Digital Storytelling!
About this event
Rise to the challenge! We Belong welcomes you to a 3-day, 3-theme event packed full of workshops and panel discussions to help you develop new skills and confidence. Open to all young people (regardless of immigration status) between 16-30.
We will be debating pressing issues in (digital) activism and mental health and round off the summit with our very own awards ceremony, showcasing the incredible achievements of young people in the UK today.
The We Belong 2021 Youth Summit is an unmissable opportunity for young people to take the lead, feel empowered by other young change-makers and gain leadership knowledge.
Register today, and you will be contacted with all the links you need to join us for each event!
Come to our Opening Ceremony on Friday 13th August from 6:00-6:30pm!
Our three themes and events are: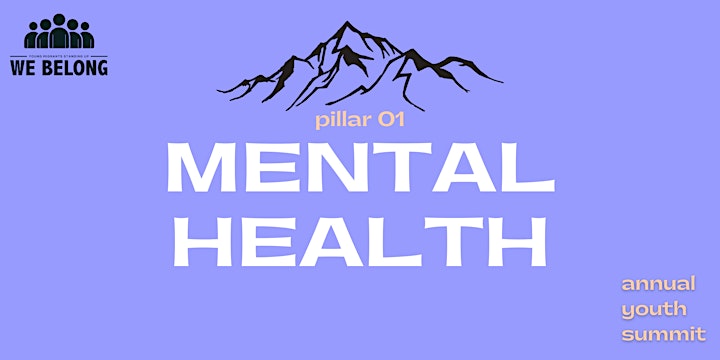 Youth Mental Health
PANEL: Developing Solutions for Youth Mental Health (a discussion on mental health provisions for young people in the UK).
(Saturday 14th, 17:00 -18:00PM)
Speakers:
Percelle Ascot, Zimbabwean Actor, Writer & Producer
Marvin Crichlow, Campaign Leader, Dope Black Movement
Ruth Ike Olorunnisomo, Psychology with BSL Graduate and Youth Worker
Meg Zeenat Wamithi, revolutionary young leader and powerful advocate for the importance of tackling mental health, especially among young people.
WORKSHOP 01 - Positive Psychology (Saturday 14th, 15:30 - 16:30PM):
Led by Senior Lecturer and Chartered Psychologist Joseph Adonu and Ijeoma Moore (We Belong Campaigner and Psychology Undergraduate). In this workshop, you will learn how to feel good and recognising the conditions and processes that contribute to improving your mental health, often needed in difficult times. Known as the science of flourishing, Positive Psychology gives you the grounding practices to help you focus on how to bring out the best in yourself and navigate the journey of happiness.
WORKSHOP 02- Social Media for Changemakers with Self-Care Tips:
(Sunday 15th, 11:00AM - 12:00PM)
In this workshop, We Belong's Outreach Officer Kimberly and Campaigner Agnes Harding will draw on the impact of social media on individuals who seek and support contribution to positive change. They will explore the different ways social media is utilised for the purpose of helping people to become online change agents through examples such as hashtags and much more!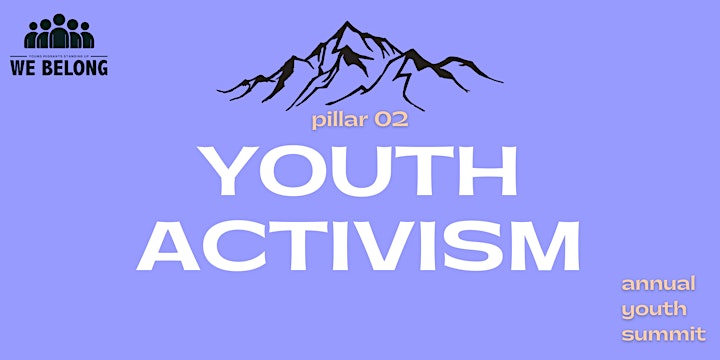 Youth Activism
PANEL: Hearing from young campaigners who have influenced positive outcomes for people (a discussion on approaches to making a difference in society)
(Friday 13th, 18:30 -19:30PM)
Speakers:
Lucas Codognolla, United We Dream Community Organizer, Social Entrepreneur and Advocacy Specialist
Arkam Babar, Equal Access Campaigner and Student Outcomes Officer at Kings College London
Sophia Alexander Hall, Children's Rights Advocate and Journalist
Ahmad Nawaz, Youth empowerment and Anti-radicalisation Activist
Daniel Lawes, Founder of Youth Politics UK
WORKSHOP 01: How to build a Digital Campaign and start an online movement:
(Sunday 15th, 14:00 -15:00PM)
These days, a campaign's success often hinges on how well it is executed online. But with the huge range of tactics and channels available, it can be hard to know where to start. We Belong's Parliamentary Officer Tashi Tahir and Outreach Officer Kimberly Garande will lead this workshop, exploring real life examples of what makes an effective digital campaign strategy, including how to develop impact-driven mobilisation tactics, how to choose and prioritise your communication channels.
WORKSHOP 02: How to influence Parliament when campaigning for change:
(Saturday 14th, 11:00AM -12:00PM)
The aim of this workshop is for participants to be able to gain an understanding of the different ways of working with MPs and Ministers to achieve support for change.The workshop will demystify the processes and workings of parliament so that you can have the skills and confidence to spark change.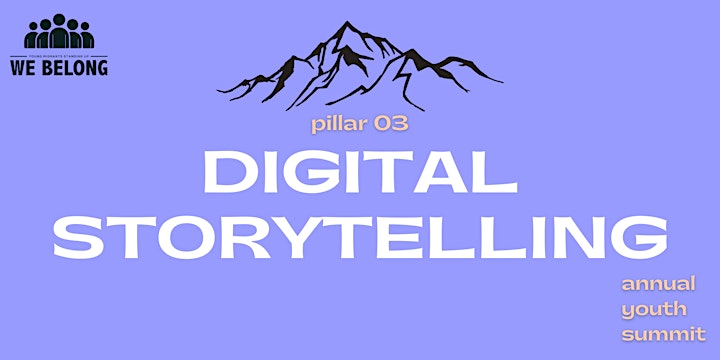 Digital Storytelling
PANEL: Shifting the Narrative (a discussion on how we can effectively find a balance to humanise and share stories online)
(Sunday 15th, 12:30 -13:30PM)
Speakers:
Mathilda Della Torre, Founder of 'Conversations from Calais' and Choose Love Communications Assistant .
Abbianca Makoni , Community Affairs Specialist and Journalist
Adesayo Talabi, Journalist, Content Creator, and Performance Kpoet
Adebola Lamuye, We Belong Core Campaigner and BBC Journalist
WORKSHOP 01 - Learning to tell your personal narrative 'Story of Self' with purpose:
(Saturday 14th, 12:30 -13:30PM)
In this workshop, We Belong's Co-Ceo Chrisann Jarrett and Campaigner, Victoria Adebayo will guide you through how to tell your story of self. We Belong wants to provide you with the tools to take the skills from Marshall Ganz (who's narrative tool was used as a template for 44th US President, Barack Obama's presidential campaign); so that you can tell your story of self, whether that be for personal development, job applications, or even political campaigning!
WORKSHOP 02: How to use Canva (canva.com) for online storytelling:
(Saturday 14th, 14:00 -15:00PM)
From Instagram reels to professional-looking graphic posts, Canva has so much to offer for creating engaging content related to the story you want to share. For this workshop, our Digital Communications Officer, Ciara Redmond and Core Campaigner, Lanre Sodeinde will guide you through their favourite Canva tools and show you how to make the most out of the website.
WE BELONG AWARDS 2021: A ceremony celebrating the achievements of individuals who have supported We Belong's Advocacy and Campaigning, hosted by our Core Campaigner Mariam Ajibola.
(Sunday 15th, 15:30 -17:00PM)
There will be 5 categories:
Outstanding Campaigner
Labour MP of the Year
Conservative MP of the Year
Campaigner of the Year
School of the Year
*Look out for more information about the awards shortlists on our Social Media pages (Instagram, Twitter & Facebook @webelong19).