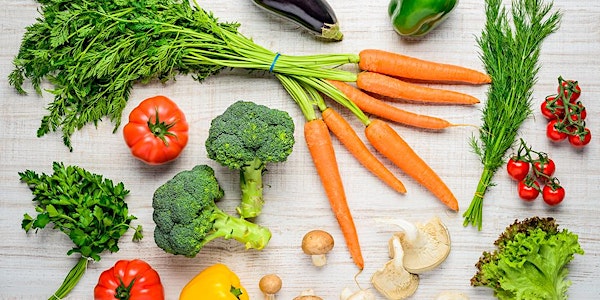 We need better local food to tackle the climate crisis! How can we get it?
Join Good Food York to help us build a local food movement!
About this event
This event is part of York Environment Week 2020. Find out more at yorkenvironmentweek.org.uk
Please come to this interactive online event to help us build a local food movement that will create real change
1. Find out from Good Food York, how better local food can help
- improve soil health, plant and wildlife health, and OUR OWN health
whilst:
- tackling the climate crisis in our region,
- bringing back more wildlife,
- and even helping to reduce York's flood risks
2. Share ideas of what we can each do to change things fast enough
Local growers need all their skills with healthy plants and animals to take excess carbon from the air and store it in the soil while giving us healthy crops to eat. The great news is that this is also key to tackling climate change, global warming, flood risks and wildlife extinctions. But we need to buy their products.
Hosted by Richard James MacCowan - Biomimicry Innovation Lab
Speakers from Good Food York:
Harry Holden - Holden McLure Ltd
Adrian Lovett - St Nicks Environment Centre
About Good Food York:
We want Yorkshire to be a region where it is easy to acquire fresh, locally produced, environmentally sustainable food region where there is no need to worry about how much your food has contributed to global warming, deforestation greenhouse gas emissions. We want the food we eat to help sustain local food producers and help develop a varied, reliable local economy. We are a Sustainable Food Places network member. You can find out more about our initiatives here - http://www.goodfoodyork.org/.