Cultureword's National Black Writers Conference 2021 presents: 'We Want to Dream' Award Ceremony
About this event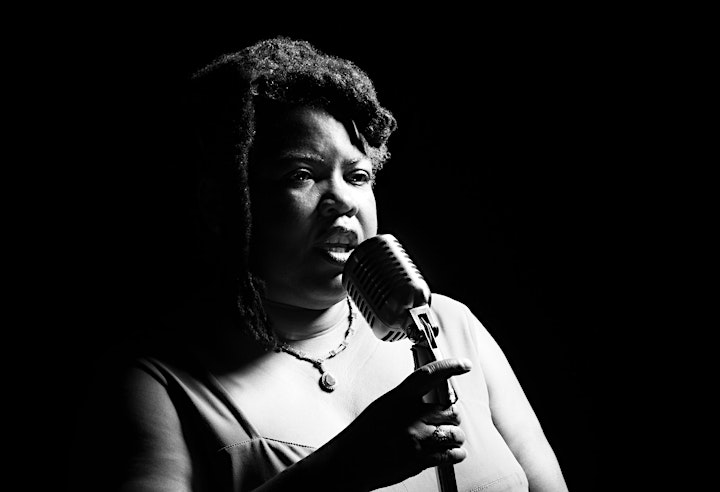 Black Writers Conference 2021 Closing Ceremony with announcement of the 'We Want to Dream' competition winners
Join us for the grand finale of Cultureword's National Black Writers Conference 2021 where we will be screening a series of short films on the conference theme 'We Want to Dream'
The event will be hosted by Cheryl Martin, Co-Artistic Director of Commonword/Cultureword, Manchester's writing development agency for underrepresented voices.
Event Time: 45 minutes
Free, Suggested Donation £10
Book a Conference Pass & receive access to all Black Writers Conference events for just £30
Access: This event will have AI-generated auto-captioning. Please e-mail radhaika@cultureword.org.uk with any questions.
Bio
Cheryl Martin, Commonword's Co-Artistic Director, has worked as a poet, playwright and director, and was a former Associate Director, New Writing/New Work at Contact.
Cheryl's first residencies as a playwright in the 90s came directly from being part of Commonword's still-running Global Majority writers' workshop, Identity. And Commonword published her first poetry collection, Alaska, longlisted for the Polari Prize.
She's been a Manchester Evening News Theatre Award winner as both writer [musical Heart and Soul, Oldham Coliseum Theatre] and director [Iron by Rona Munro, Contact]. Cheryl's solo stage show Alaska featured in 2016's A Nation's Theatre, & 2019's Summerhall Edinburgh Fringe & Wellcome Festival of Minds and Bodies in London.
Her film One Woman, an Unlimited Wellcome Collection Partnership commission, is touring festivals including the2021 Unlimited Festival at the Southbank Centre, Barcelona's L'Altre Festival, & Summerhall's Digital Edinburgh Fringe.
She directed The Walk: A Sleeping Child for 2021's Manchester International Festival, The Gift for Graeae's Crips Without Constraints, and is teaching for Manchester Metropolitan University's 2021 Acting course.
Organiser of 'We Want to Dream' Film Screenings & Award Ceremony
Commonword is a writing development organisation based in Manchester, providing opportunities for new and aspiring writers to develop their talent and potential. Our competitions, workshops and events act as a point of focus for many writers seeking encouragement and confidence. From small beginnings in 1977, we have grown into the largest new writing, community writing and publishing organisation in the North West. We work on regional, national and international levels, promoting new writing and helping new writers become more successful.
Cultureword is one of the strands of Commonword. It was established in 1986 as a centre for Black creative writing in the North West of England. It has achieved national renown for discovering, developing and promoting Asian, African Caribbean and Chinese writers. Cultureword provides the facilities for people to develop their writing, and our activities act as a point of focus for many writers seeking encouragement and confidence. Cultureword is a part of Commonword.