Join us at this year's annual WEA conference to be inspired, learn in innovative ways, and network with fellow members and tutors.
About this event
This event is free to WEA members, within the £15 annual membership fee – more than a bargain! If you are not yet a member, join now to enjoy the Conference and a year's worth of our weekly online lectures and other benefits. Find out more here: https://www.wea.org.uk/get-involved/membership
We've got great speakers from the WEA, the Open University, Leeds University and Royal Holloway London University showcasing best-practice in teaching and learning. In doing so, they will expand your knowledge of Dickens, develop your crafting skills and open your eyes to how to explore the stars and cell structures from your front room. They will also put some bite into the study of philosophy and discuss the WEA's educational responses to Climate Change.
The first hour will be formal business covering the WEA President's short opening session, various reports as well as a summary of the Council's recommendations on the submitted motions. Council will have assessed these to see how they can best point the way forward for the WEA to develop its work and improve its practices.
There will be stimulating networking conversations during break times. There is also a chance to hear from and meet with the General Secretary/CEO and the President of the WEA. It's going to be a thought-provoking and stimulating day. We're looking forward to seeing you there!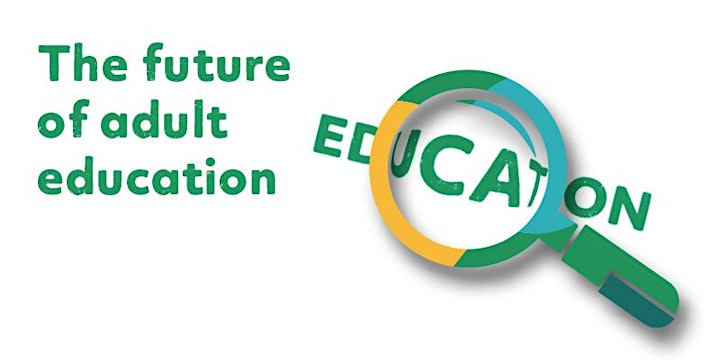 Event programme
9.00am Welcome from the WEA President and the Chair of Trustees
9.15am Association business including formal business, reports and response to submitted motions
10.00am Opening Plenary: The future of teaching and learning
Professor Rebecca Ferguson, Professor of Learning Futures at the Open University, will share the new forms of teaching and learning making waves across the world and captured within the Innovating Pedagogy Report. Hear how enriched reality, hip-hop, chat bots, and the simple art of expressing gratitude can make for great learning experiences – and more…
10.30am Break time and networking opportunity
You are welcome to take tea or coffee and a break, but if you wish to connect with more members and keep learning why not join one of these two informal networking sessions:
Networking session A: How could the techniques shared in the plenary benefit WEA learners. What innovations would you like to see?
Networking session B: How to go from an idea to successful fundraising?
11.00am Taster session 1: Taste of the future of teaching and learning
Physical attendees please choose from the following options, and catch another at 2pm.
Online attendees please indicate your preference when registering. Please note, we can only stream the most popular sessions live. We hope to record the other sessions, making them available to view shortly after the conference.
Option A: Reading, watching and playing Dickens in the 21st-century 
Why is Charles Dickens one of the most enduring writers of all time? Why does he crop up so often, not only in screen adaptations, but in video games, newspapers, and pop culture, 150 years after his death? And what role can the author and his works play today, against a backdrop of changing attitudes to race, colonialism, gender and history? Dr Emily Bell, Postdoctoral Research Fellow at the University of Leeds, will explore how the author's attempts to shape his own celebrity status continue to resonate two centuries later, and the role of digital technologies in bringing the Victorians to new audiences. 
Option B: The laboratory in your front room
Explore the Open Science lab with Dr James Smith, Senior Manager of the Open Science Lab, from The Open University. Don't worry, you don't need to bring a microscope to check cells on slides, a Bunsen burner to heat chemicals, or a telescope to explore the stars. Find out how easy it is to get hands on from your home, or to take a host of experts out with you on a nature walk on your mobile phone.
Option C: Philosophy Bites and the Metaphysics of Nothing
Have you heard of many notable women philosophers? Well Dr Suki Finn, Lecturer in Philosophy at Royal Holloway University of London and contributor to Philosophy Bites, a popular podcast series featuring top philosophers interviewed on bite-size topics, will give you a window into just a few. Suki will draw from her book 'Women of Ideas' which is a collection of interviews with women who have featured in the Philosophy bites series. She'll also give you a flavour of her own 'Philosophy bite' on the 'Metaphysics of Nothing'. How do you make something of nothing? Come and find out!
Option D: WEA Green Initiatives
WEA has long championed going green and our green branches have flourished. But 2021 is the year of the world climate conference in Glasgow: COP 26. Bettina Lange, WEA tutor, will explore with you different green philosophies and how education must change in the future and what this means for the WEA.
Option E: Craft making has gone digital!
How on earth do you teach sewing and textiles remotely? WEA digitally innovative teaching award winner, Lucy Hewes, will inspire you with a pattern cutting class, and demonstrate the tools she uses in her online teaching, which she thinks she will now never do without, even when teaching face-to-face. Members who opt for this session will be provided with a list of materials to bring to the session – in person, or online.
Noon Lunch break
12.30pm Afternoon plenary: Why invest in adult education and who should benefit?
A panel discussion hosted by Simon Parkinson, debating political priorities and sector views.
1.00pm Volunteer Awards
Volunteers play a critical role in making WEA learning possible, be that through supporting learners, sharing stories and shouting about our courses. Simon will present awards to the winners of the Branch Volunteer of the Year, Communications Volunteer of the Year and WEA Champion of the Year awards.
1.30pm Open Session – Building our branches
Your ideas for maintaining, building and restoring the success of our branches, including fund-raising.
2.00pm Break
2.15pm Taster session 2: Taste of the future of teaching and learning
Choose from options A – E outlined in Session 1
3.15pm Closing plenary – WEA in the future
Simon Parkinson, General Secretary/CEO of the WEA, will take you on a whistle stop tour of the challenges and opportunities the Association faces as we look to the future and his determination to build 'One WEA' which delivers great learning opportunities to all who love to learn, network or make progress into and at work. Questions from members will be welcomed.
4.00pm Close of conference.
Simon Parkinson is the CEO and General Secretary of the WEA. Simon joined the WEA from Co-operative College where he was Principle and CEO for 4 years and previously worked for 19 years at the Royal Mencap Society, including as Director of Education, Learning and Work.
Passionate about education and its ability to empower and inspire, Simon believes that through working together, individuals can have a hugely positive impact on their own lives and the wider community.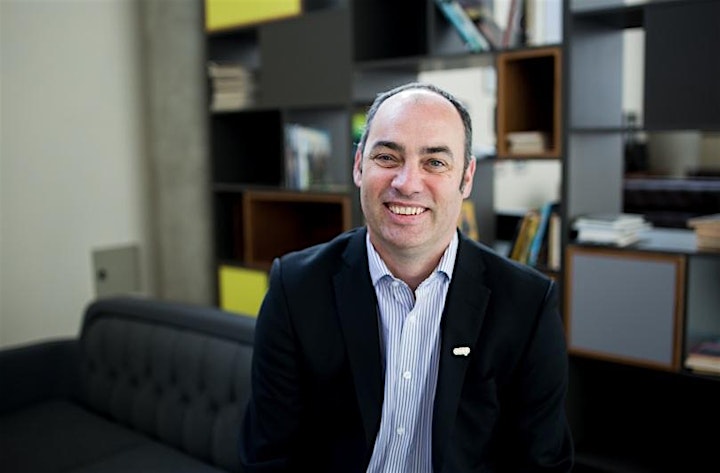 WEA President Pat Kynaston has always been passionate about learning, both as a necessity to improve someone's prospects but also for the pleasure of learning for its own sake. Pat first became involved with WEA in 1993 and has held voluntary roles every year since. Pay says 'WEA members and volunteers have always been the lifeblood of the organisation and I see a significant part of the President's role as representing the volunteers to ensure that they continue to be valued within the organisation. I intend to support the drive to revitalise their role in making the WEA as relevant and vital in the 21st century as it was at the start of the 20th'.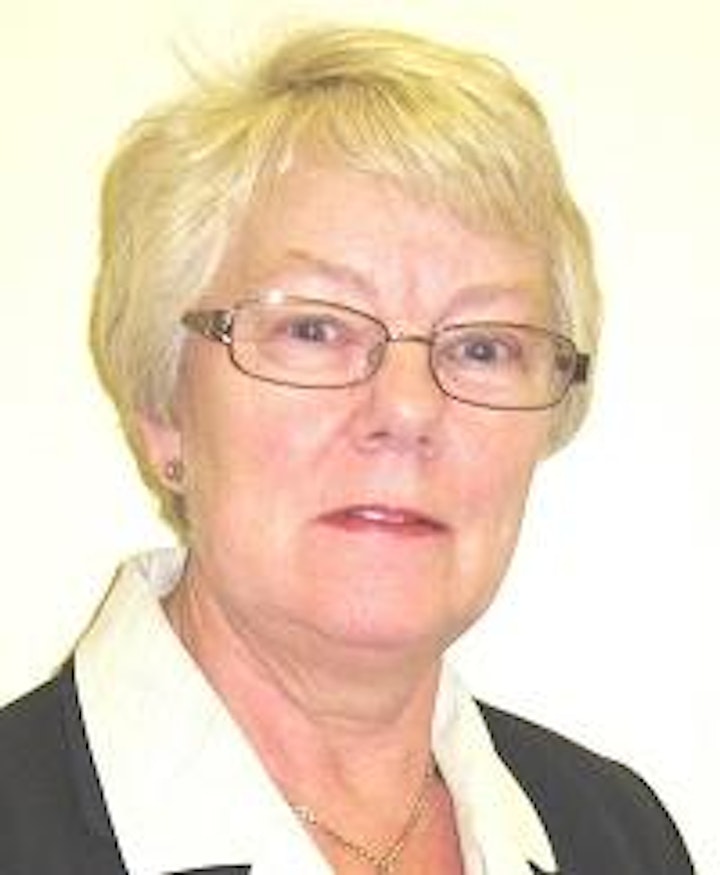 Chair of WEA Board of Trustees since July 2018, John Widdowson began his career as a lawyer but has worked in Further and Higher Education for nearly forty years, the last twenty two of which have been as Principal and Chief Executive of New College Durham.
In addition to his roles in colleges across the country, John has played a leading role in a number of national educational bodies including the Further Education National Consortium and the Mixed Economy Group of Colleges. He has been a Board member and President of the Association of Colleges and was a member of the Higher Education Funding Council for England.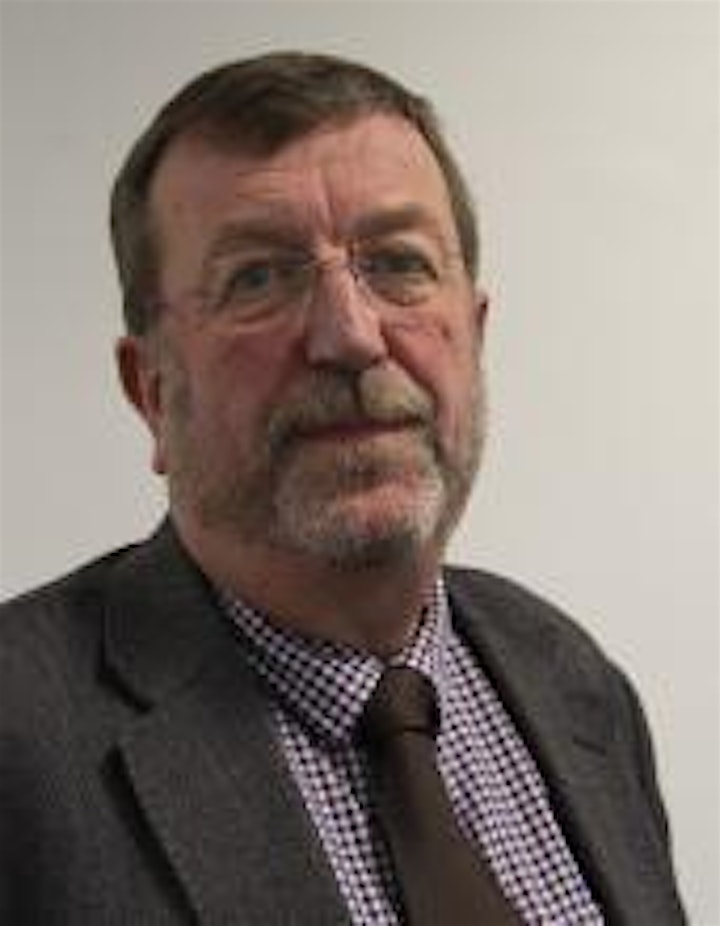 Professor Rebecca Ferguson is Professor of Learning Futures in the Institute of Educational Technology (IET) at The Open University in the UK, and a senior fellow of the Higher Education Academy. Her primary research interests are educational futures and how people learn together online. She has worked on the Innovating Pedagogy Reports since the series was founded in 2012, including two years as lead author. She was an executive member of the Society for Learning Analytics Research (SoLAR) for four years and remains a leading member of the international learning analytics community. Her work has been influential in shaping the field, supporting implementation across Europe, and promoting a focus on social learning analytics and on ethics. Rebecca is also Academic Lead of the international FutureLearn Academic Network, linking academics from over 170 partner institutions around the world, and helping to develop a focused research agenda. Rebecca's books include Augmented Education, published by Palgrave, and Educational Visions: The Lessons from 40 Years of Innovation, published by Ubiquity and available openly online. For more details, see her blog at https://r3beccaf.wordpress.com/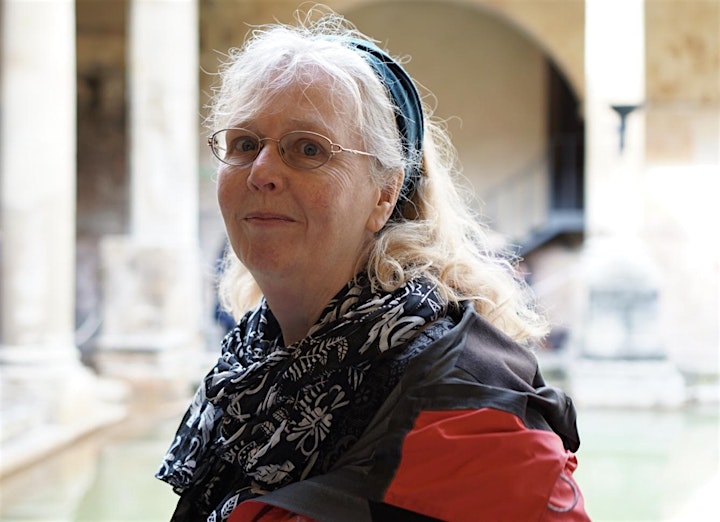 Dr Emily Bell is a Postdoctoral Research Fellow in the School of English at the University of Leeds. She has taught across English, History and Creative Writing at York, Loughborough and Buckingham, and published on Dickens, Victorian newspapers, and digital approaches to history. Her recent book, Dickens After Dickens (White Rose UP, 2020), is an edited collection of essays on the author's legacy, and can be read for free online: https://universitypress.whiterose.ac.uk/site/books/e/10.22599/DickensAfterDickens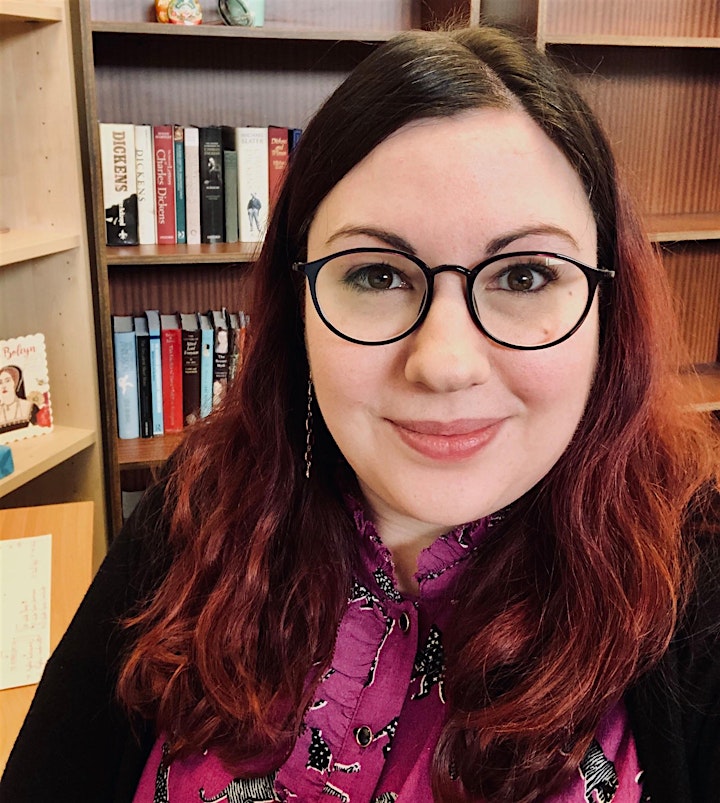 Dr James Smith, Senior Manager of the Open Science Lab, from The Open University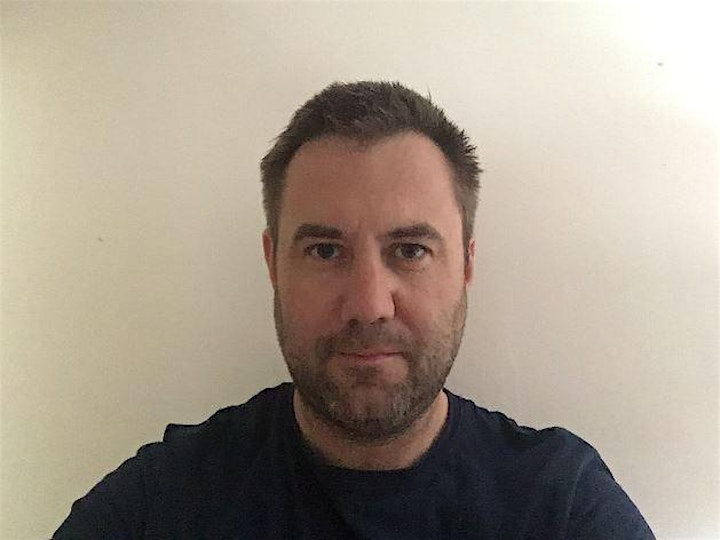 Dr Suki Finn is a Lecturer in Philosophy at Royal Holloway, University of London. Her areas of research span the philosophy of logic, metaphysics, the philosophy of science, metaphilosophy, applied philosophy, feminism, and epistemology. She has recently been working on the topic of pregnancy and gender. Suki has published in various philosophy journals, edited book collections, and in the online magazine Aeon. She is the editor of Women of Ideas published with Oxford University Press which is a collection of Philosophy Bites interviews with women, and is currently writing an illustrated introduction to metaphysical and logical puzzles using food examples which will be published by Icon. She is represented by her agent Ben Clark at the Soho Agency in London. Suki is a University and College Union representative, and is on the Executive Committee for the Society for Women in Philosophy UK and the Council for the Royal Institute of Philosophy. In her other life Suki is a musician with music signed to Universal and Ninja Tunes.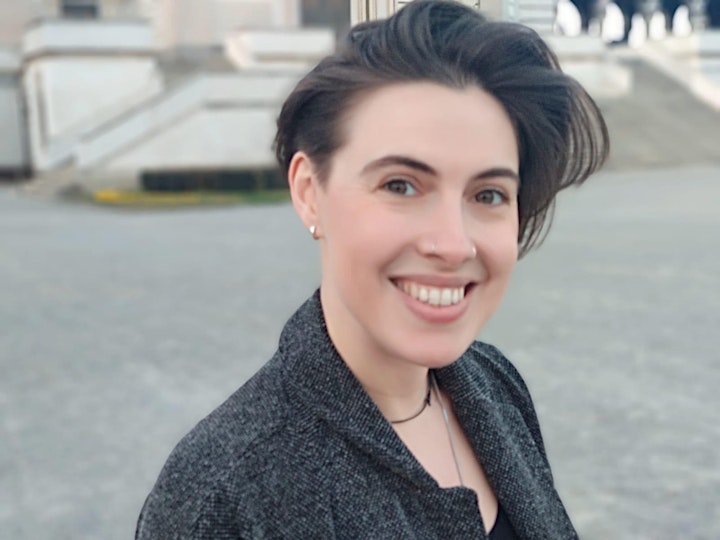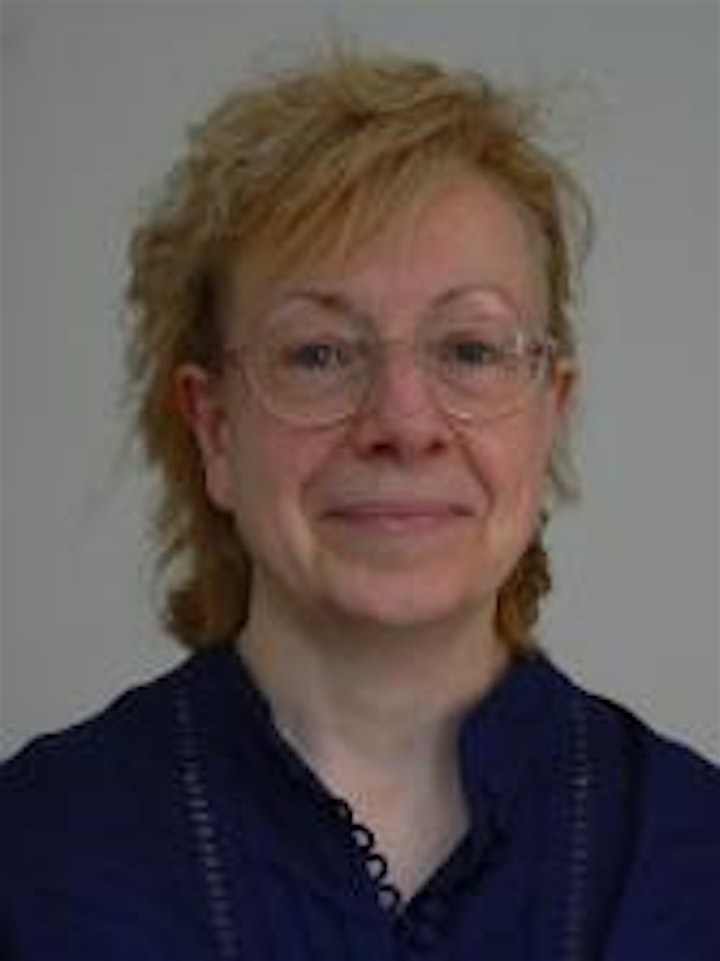 WEA digitally innovative teaching award winner, Lucy Hewes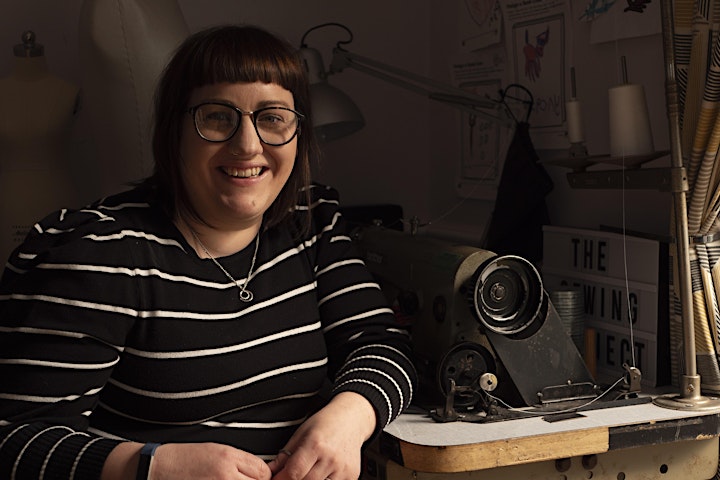 WEA digitally innovative teaching award winner 2021, Lucy Hewes