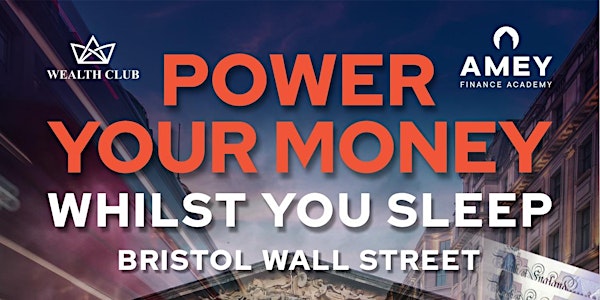 Location
Rose Green
65 Gordon Road
Whitehall
BS5 7DR
United Kingdom
Come and join the experience, learn about the sensational and fastest growing membership rewards programme in the blockchain space.
About this event
THE NEXT EVOLUTION OF BLOCKCHAIN
Amey Finance Academy (AFA) is inviting you to an event to learn how you can Power Your Money & Generate Rewards Whilst You Sleep. You will learn how to become aware of a powerful mechanism which is being used by thousands of members of a private community to generate daily rewards. The meeting is designed to bring a positive financial flow to those who would otherwise be unaware of the trillion-dollar shift of wealth that is set to take place.
NOTHING CHANGES IF NOTHING CHANGES
You will hear amazing testimonies from our members.
Certificates will be awarded to members who have hit important milestones in the company.
Please arrive 15 minutes before the scheduled start time. Questions will be taken at the end of the presentation.
We look forward to welcoming you!
About the presenter:
Lord Defi is the founder of an international finance academy at One Canada Square (the Canary Wharf Tower) in London. They are a group of Wealth Creation Educators, teaching clients how to achieve their financial goals. They specialise in helping people to create multiple sources of income and to build generational wealth. Lord Defi founded the company in 2018. Today, Lord Defi is a Wealth Creation Strategist, Keynote Speaker, Senior Finance & Mortgage Broker, Finance Coach, Property Expert and Author of the number 1 Amazon Best seller – Starting Your Property Side Hustle.
Prior to the setting up the finance academy, Lord Defi spend 14 years working as a secondary school teacher and Assistant Head Teacher in East London. He was also a Lecturer of Financial Studies for the London Institute of Banking and Finance. However, he struggled to make ends meet, living paycheque to paycheque. He needed another way as he ended up in mountains of debt. Realising that nothing changes if nothing changes, he took mass action and was eventually introduced to the power of residual and passive income. However, the road to financial freedom was not smooth. After many failed business ventures - including a children's day-care nursery chain that span three London Boroughs - he was eventually introduced to an industry and platform that transformed his income dramatically. After seeing how much it impacted his life, he wanted to help others do the same. The academy now has thousands of people from around the world who are being mentored to financial independence.
IF YOU DO NOT COME FROM A WEALTHY FAMILY, THEN A WEALTHY FAMILY MUST COME FROM YOU!