Description
Would you like to hear impressive stories about the ancient times of the beginning of the Internet? Or even more impressive stories about what the future of the Internet might look like? Search no more, WeAreDevelopers World Congress 2020 brings you Sir Tim Berners-Lee, the inventor of the World Wide Web and HTML to talk about everything you always wanted to know.
What is WeAreDevelopers all about?
We are united tech professionals, empowered through code, and as diverse as the languages we yield. In one of the leading startup capitals of Europe, the WeAreDevelopers World Congress 2020 brings together top global players in the tech scene for an exciting event.
The WeAreDevelopers World Congress has something for everybody. We cover all tastes and tech stacks, with a variety of workshops, panels, and keynotes to set you up with the knowledge and skills to excel in your career. This is the flagship event of the year where developers and industry leaders from all around the globe will meet to share, foster and grow their skills and insights about the most dynamic topics in software development.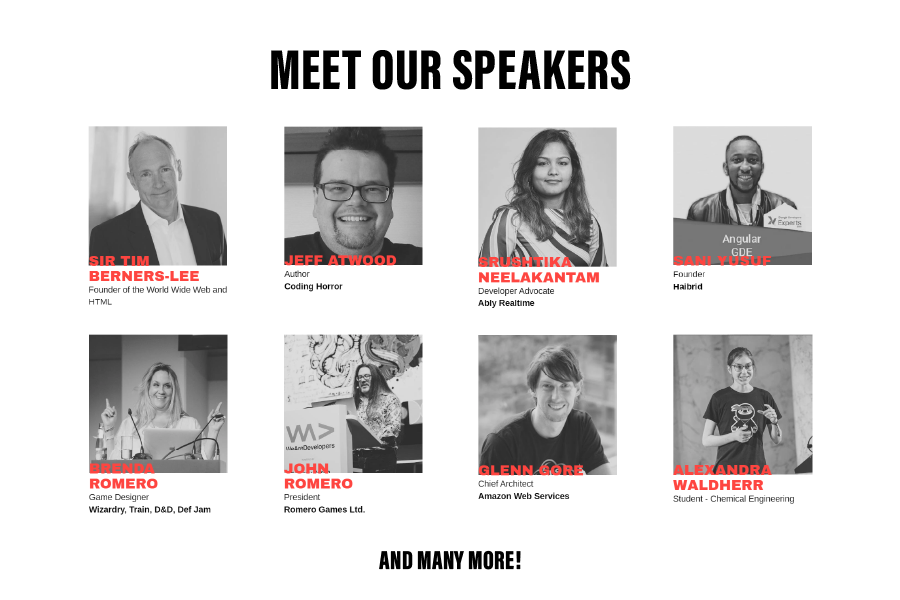 Get more information on the congress website: https://www.wearedevelopers.com/events/world-congress/