Eventinformationen
Veranstaltungsort
Emma Wood
Werkstatt 23
Schönwalder Straße 23
13347 Berlin
Germany
Learn to weave and create your own fabric in just one afternoon!
Zu diesem Event
Weaving is an exciting and versatile craft, but it can be difficult to know how to get started. In this 4 hour workshop with weaver Emma Wood, you can take the first steps towards building up your knowledge and confidence as a weaver.
Over the course of the workshop, you'll have the chance to design and weave your own fabric samples on an 8-shaft loom, whilst also understanding the principles of shaft weaving. The workshop takes place in Emma's studio, where you can select from a broad range of yarns that you can play and experiment with as you become more familiar with how weaving works. Emma will introduce you to the basic motions of weaving, help you understand how the different structures work, and explain how different warp threadings can impact your designs.
You'll also have the chance to try designing your own weave structures, and create your own cloth sample to take home with you.
What's included?
Your own loom for the duration of the workshop, pre-threaded and ready to weave
All yarns and weaving materials
Instruction sheets and a glossary of weaving terminology
Beginners catalogue of weave structures
Tea, coffee, water and light snacks
What will I learn?
The basic principles of weaving
How a loom works
How to weave on an 8-shaft loom (straight or pointed draft)
What will I make?
Small individual samples or a wall hanging
*** IMPORTANT: COVID-19 SAFETY RULES ***
To keep the workshop a safe environment, the following rules and precautions are in place:
All surfaces & equipment will be disinfected before the workshop
All participants must wear an FFP2 mask throughout the duration of the workshop (4 hours)
All participants must bring a same-day negative corona test result. You can find your nearest test centre here
If you do not bring these two items with you, you will not be allowed to take part in the workshop and you will not receive a refund
All participants must wash hands with soap upon arrival at the workshop
All participants must bring their own drinks and snacks
Hand disinfectant and disinfecting spray will be available to all participants
There is a maximum of 4 participants per workshop
- -
About Emma
Emma is a British-American weaver who has been based in Berlin for the last seven years. She has a BA in Woven Textile Design, along with an MA in Weaving from the Royal College of Art in London. She has worked across the textile industry in commercial design, performance materials, research, restoration and textile engineering. Emma has her own label of woven interiors accessories and also works on independent projects, most of which are run from her studio in Wedding, filled with six looms and and far too much yarn.
Emma is a weave-geek through and through, and loves being able to spread her passion for her craft through this series of workshops.
- -
FAQs
Are there other workshop dates available?
To see the other available workshop dates, just visit the website.
What language is the workshop in?
The workshop takes place in English.
Is there an age limit for the workshops?
The minimum age to participate is 14. Any participant aged between 14-17 must be accompanied by an adult guardian. This guardian also needs a valid ticket for the workshop.
How do I get to the workshop?
The nearest subway station is Reinickendorfer Straße (U6). The nearest S-Bahn stations are Wedding (S42 & S46) and Humboldthain (S1 & S2). Nearby buses are the M27, 120 and 247.
What should I bring to the workshop?
All weaving materials will be provided, but if you have any yarns or materials you would like to try out, feel free to bring them with you! This can be anything from thin embroidery yarn to chunky knit yarns, or even unconventional materials like metal wires. This workshop is all about play and experimentation!
If you have special dietary requirements, you may want to bring your own snacks.
I already know how to weave, is this workshop suitable for me?
This workshop is never woven before. If you have any experience in weaving, this workshop is perfect for you as well! If you have more experience with weaving on a shaft, then visit our website and check out our more advanced workshops.
Do I need to bring my printed ticket with me?
Please bring either your printed ticket or your confirmation on your phone.
I booked a ticket but can't make the workshop, can I transfer my ticket or get a refund?
If you're not able to make the workshop and want to transfer your ticket to another date or discuss a refund, please contact emma@wovenbywood.com so we can try to find the best solution.
How can I contact you with further questions?
Send your questions to emma@wovenbywood.com and we'll get back to you as quickly as possible.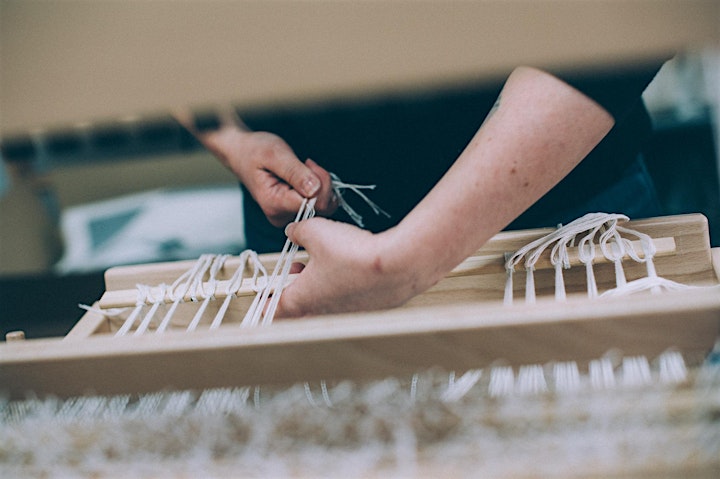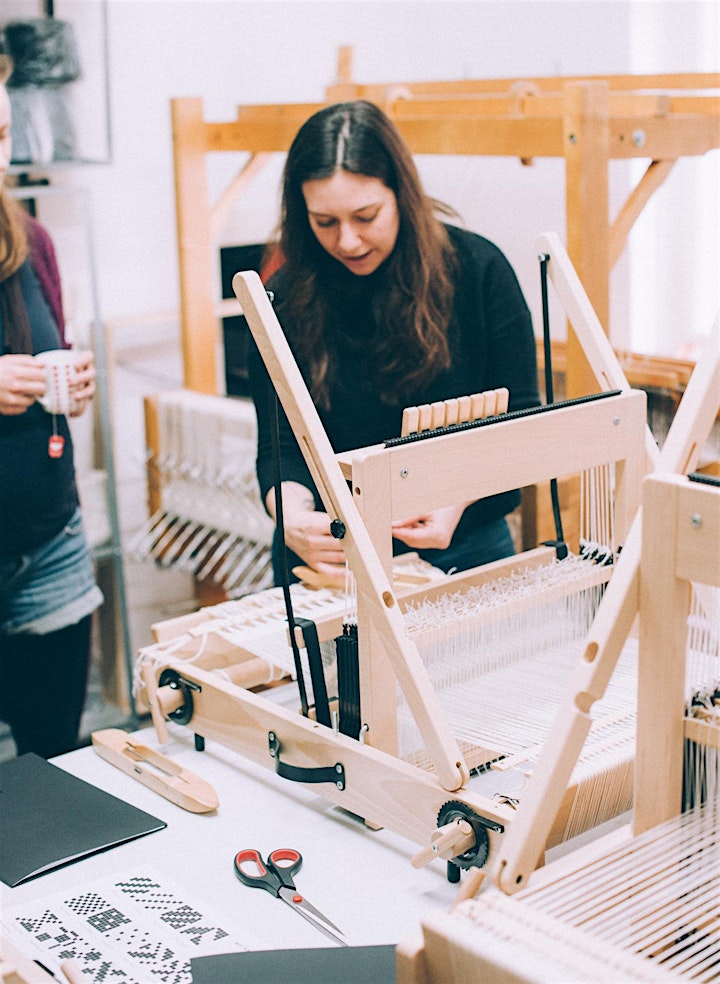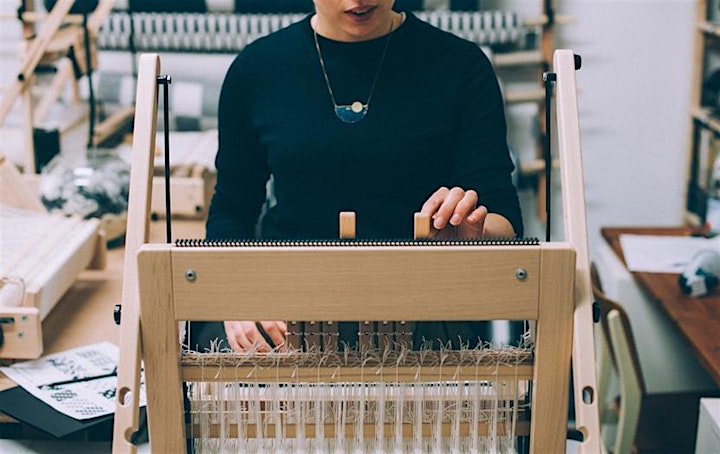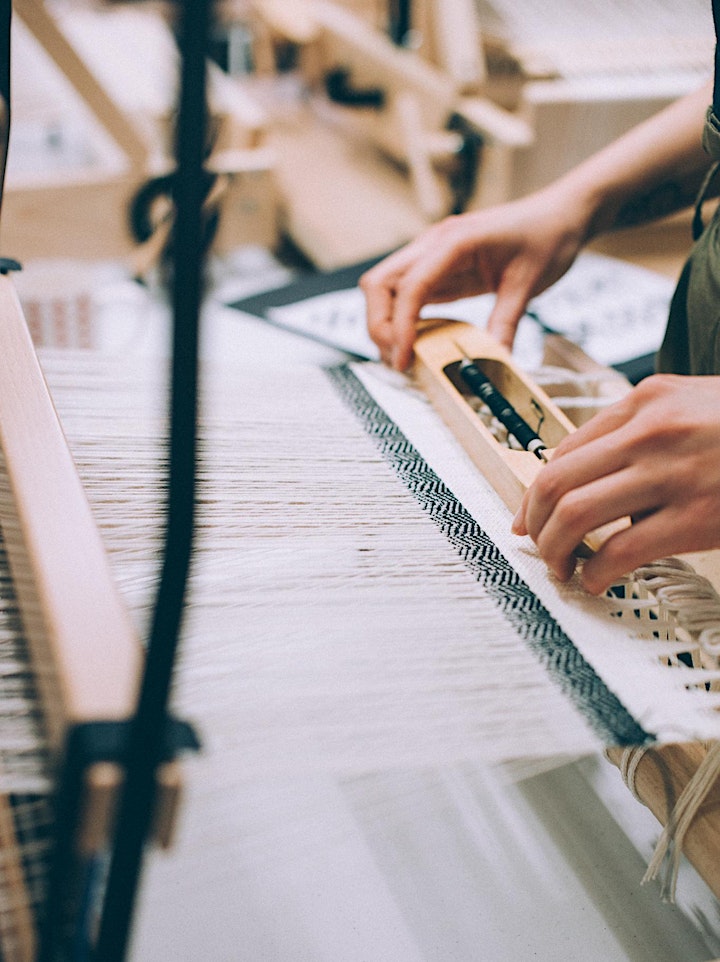 Datum und Uhrzeit
Veranstaltungsort
Emma Wood
Werkstatt 23
Schönwalder Straße 23
13347 Berlin
Germany