Under the expert tuition of professional weaver and textile designer Angie Parker, you will weave on a 50cm wide four shaft table loom.
About this event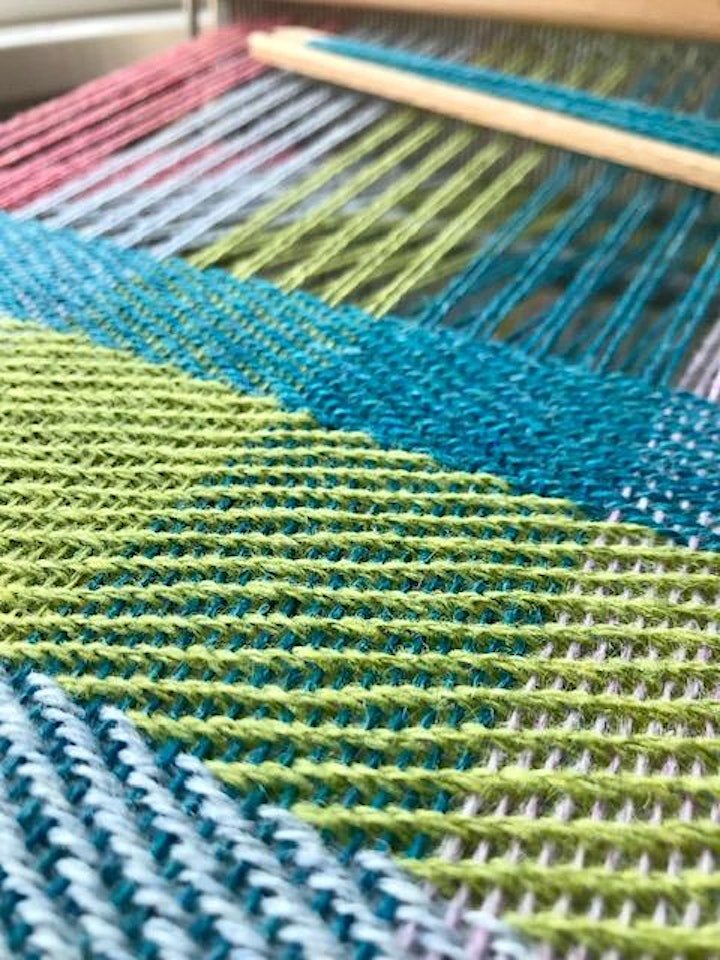 Under the expert tuition of professional weaver and textile designer Angie Parker, you will weave on a 4 shaft tabletop loom in Creatives Spaces purpose-built workshop.
With access to a wide range of yarns, you can let your creativity run wild whilst learning a number of weave structures. The looms will be set up in preparation for this workshop and the session will be adapted to meet the requirements of each participant.
As everyone weaves at a different pace some might finish the project well before the end of the workshop advertised time. I will try to ensure that everyone completes their cushion during the session, however, in some circumstances I might offer to post or deliver the completed cushion after the event.
Images below are all the work of previous participants.
Tea, coffee and biscuits are provided
IMPORTANT. The workshop is a standing activity and involves a repeated action. Those who suffer from lower back pain might experience some discomfort.
This session will run in line with government Covid guidelines in a ventilated workshop.
In the unlikely event of the workshop having to be canceled, you will be contacted individually by the host and alternative arrangements or full refunds will be offered.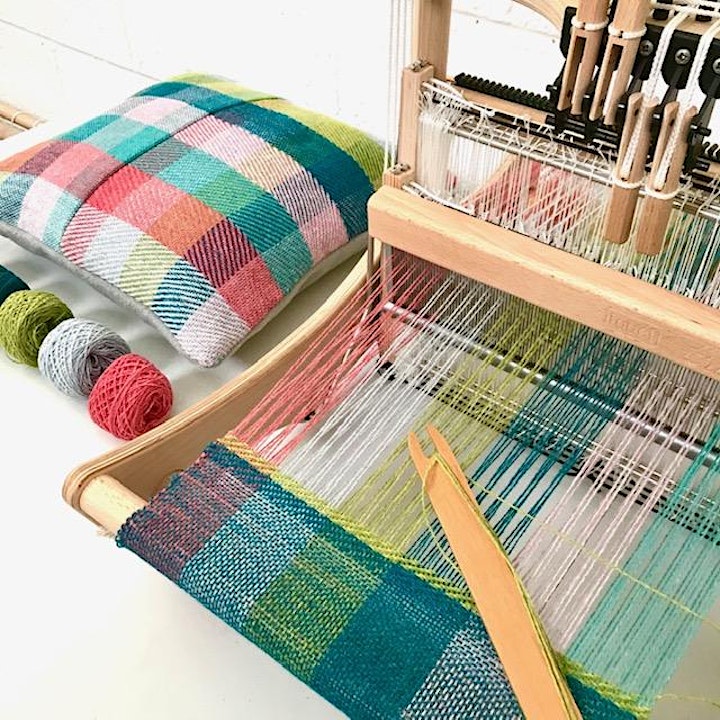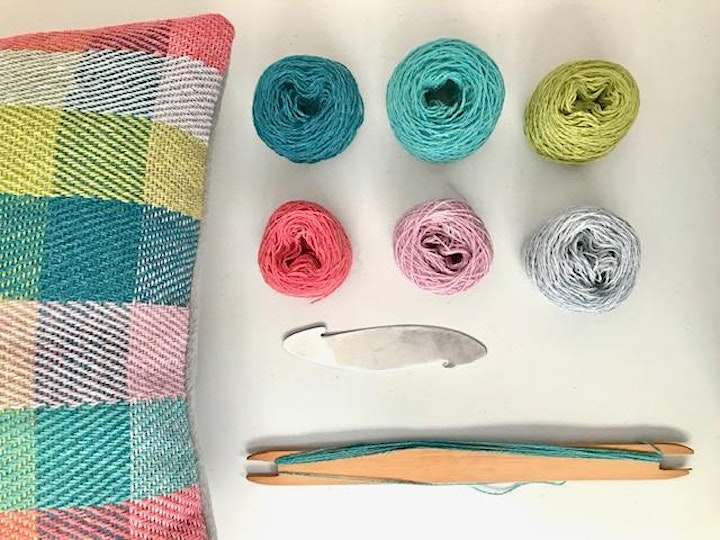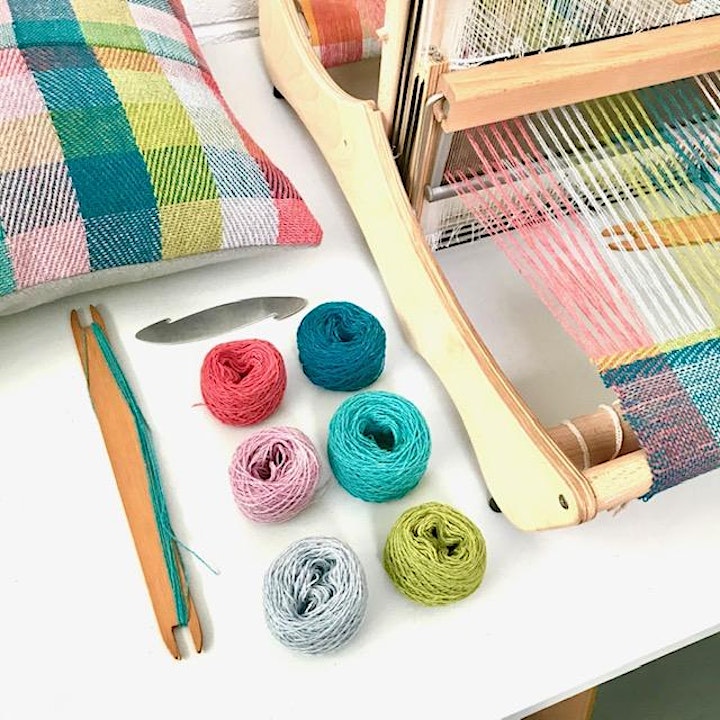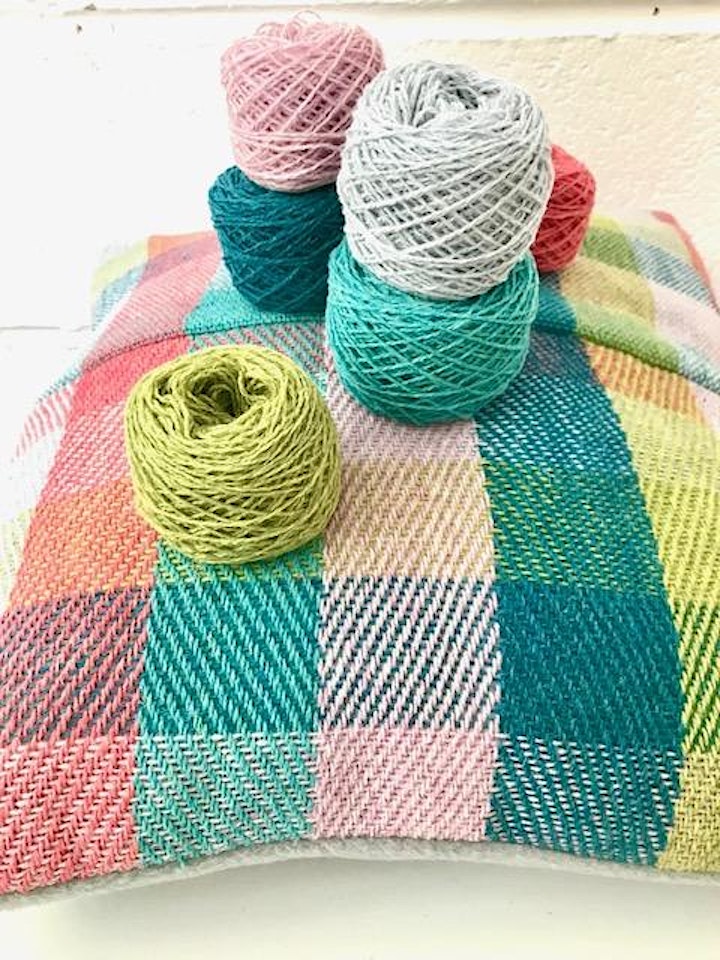 Organiser of Weave a cushion cover 3 hour workshop
Angie Parker is an award winning weaver of rugs and exquisite, vibrant textiles derived from traditional Scandinavian rug weaving techniques.
Her distinctive and intricate floor art and fabric creations are hand-woven using long established patterns which she combines with her instinctive and daring approach to colour. 
After training in the 1990's she enjoyed a career in costume for theatre before establishing Angie Parker Textiles in 2014. She now exhibits and sells her work nationally and runs workshops to share her passion for all things woven.
Working in reclaimed high quality rug wool and luxurious yarns Angie meticulously hand-weaves her products on her Glimakra Floor loom at BV Studios in Bristol.