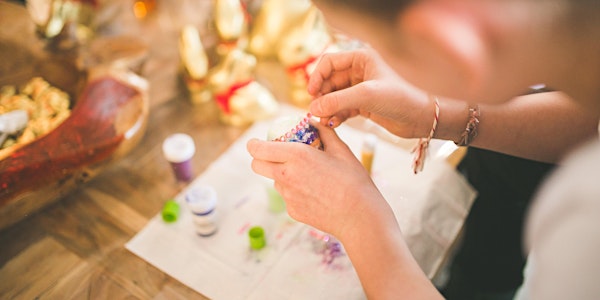 Weaving a New Story – Exploring Liberation and Resilience through crafts
Location
The Glass Tank
Abercrombie Buliding
Oxford Brookes University
Oxford
OX3 0BP
United Kingdom
Get creative! An afternoon celebrating the role of arts and crafts in resilience.
About this event
Brookes students and friends have teamed up with local women's led organisation Creators of Peace to bring you an afternoon of creativity. We have six tables and the craft will change every 1.5 hours so there will be plenty of choice. Come and enjoy a creative afternoon of exploring resilience through arts and crafts. This is a family event - everyone is welcome. Up-cycling, embroidery, weaving and more.
Family friendly.
Let us know you are coming so we have enough materials!
CRAFTS AND ARTS TO TRY
Craft Table 1: Origami Peace Cranes with Helena: Make an origami cranes with Helena and learn how the story of Sadako's courage after Hiroshima still inspires Japanese children to hope for peace. This session will be led by Helena who is a friend of Creators of Peace UK. Paper will be provided. Who was Sadako? Sadako Sasaki was a Japanese girl who lived in Hiroshima (Japan) when the atomic bomb was dropped on August 6 in 1945. In 1995 when she was 11 years old she was diagnosed with leukaemia that was caused from the exposure to the bomb. During her time in hospital someone shared the story of the crane who was said to live a 1000 years that also symbolised health, happiness and hope to those suffering. Sadako started making cranes and folding and folding with an aim to create 1000 birds. With paper being so scarce she used wrappers from bottles, sweets and gifts. Sadly October 25 in 1995 at the age of 12 she passed away. She had folded hundreds of cranes and a few survive today. The story of the crane and her creativity helped her resilience and her story continues to inspire children and adults today.
Craft Table 2: Fabric and wool weaving with Di: sharing the craft of fabric and wool weaving with the theme will be 'What does community mean to you? (See picture below with weaving frame)
Craft Table 3: Weaving and writing our new stories with Miranda and Carolyn: Can we retell our stories and manifest a different future? Sharing stories is known to be one of the most powerful means of connecting minds and hearts. At Creators of Peace, we have long used this in our programmes to deepen our understanding of each other.
This project aims to explore storytelling in different ways: let's give new life to our stories and this day, by creating fabrics and a writing a book together. We will use scraps to weave something beautiful. We will explore the power of handwriting stories and binding our manuscripts into a precious book.
Craft table 4: Up-cycling workshop with Terry Lobaton founder of Corazon: Anyone who would like to participate and learn how to make necklaces or bracelets, even earrings and bookmarks, similar to the ones Teresa Lobaton made and then went on to sell for charity when she ran her company Corazon is welcome to join the table that she will be leading. In 2014 Terry received the ARTISAN of the YEAR AWARD by the ROTARY CLUB of Singapore after which she became Rotarian herself and the profits from CORAZON were dedicated to sponsor different Charity Projects organised by the Rotary Club in different Southeast Asia Countries.
Table 5: Itty bitty fingers by Hauwa: Saturday is our family day which means bring the kids along day! We have a whole table for the little ones. Crayons. Paper. Glitter. Ribbons. We are bringing out the whole works for an afternoon of upcycling and creativity. We will have fun making cute little crafts to take home as souvenirs. We will keep them busy & safe while you enjoy yourself at our other tables. Everything will be pre-cut to keep scissors away. No paint as well so we won't be making any mess!
Table 6: Creators of Peace stories with Mary: Come and reflect on real life stories of women that made a journey of peace starting from withing. Stories from around the world of women inspiring others to act for good. www.uk.iofc.org/creators-of-peace
Table 7: Oxford Against Cutting: Come and learn about female genital mutilation and how we can unite communities against the practice and support survivors. During the workshops participants will have the opportunity to have conversations and use hand-lettering to create messages in different languages. www.oxfordagainstcutting.org CANCELLED WORKSHOP
Pictures below
Terry Lobaton founder of Corazon
Di weaving on a frame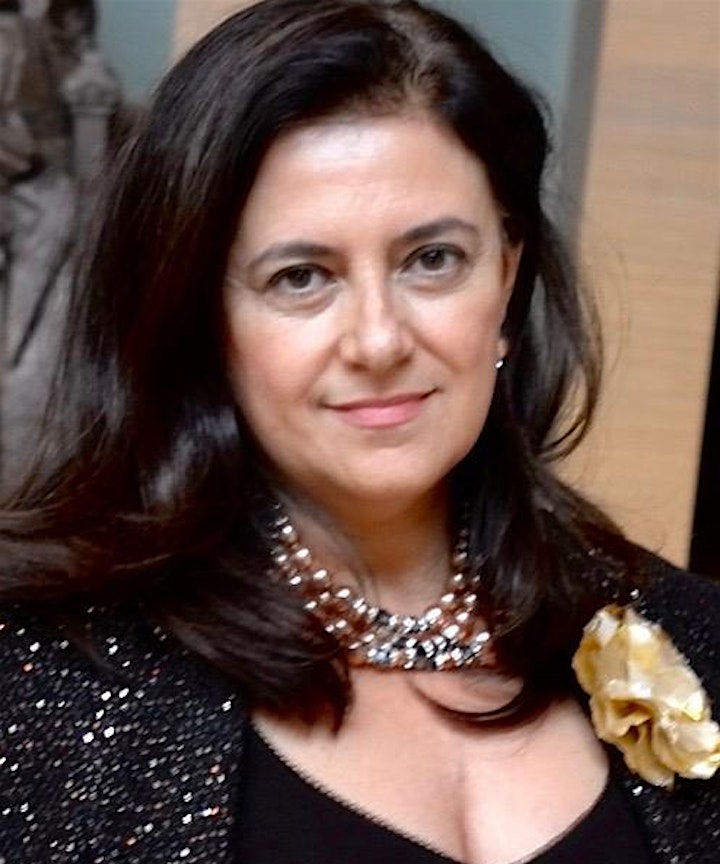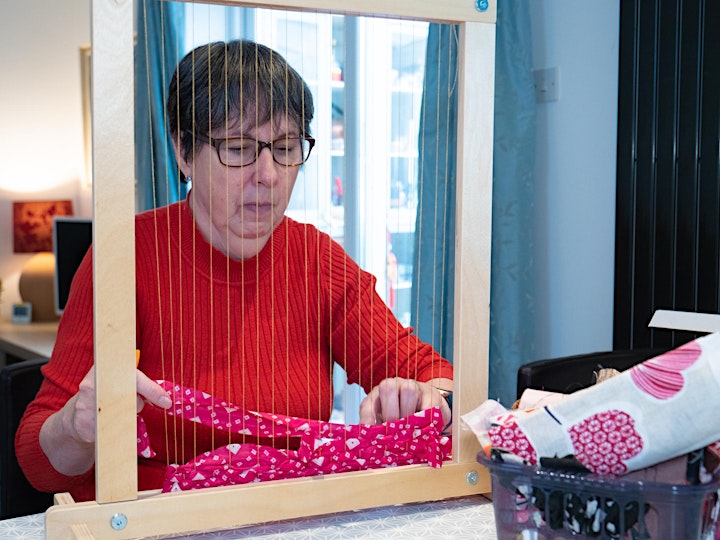 FAQs
Is there disabled access? Yes
What are my transport/parking options getting to the event? Please be aware that the University has introduced a new parking permit system, including a new visitor parking booking system. More information about the new parking policy is available here. We would recommend the use of public transport whenever possible.What can/can't I bring to the event? No food is allowed in the JHB Lecture Theatre.
Please be advised that photographs will be taken at the event for use on the OxHRF website, marketing materials, and other university publications. By entering this event, you consent to the University photographing and using your image and likeness. If you have any objection, talk to a member of the team on arrival to avoid being included in photographs taken at the event.
OxHRF will use your registration details to send you details of our events.
When registering with Eventbrite to book tickets please read Eventbrite's T&Cs and privacy policy carefully about whether or not to subscribe to any additional Eventbrite marketing, please be aware that they are an external company and their privacy policy will be different to the one of Oxford Brookes University.
If you would like to unsubscribe from our mailing list or would like to contact OxHRF please contact us via email at oxhrf@brookes.ac.uk