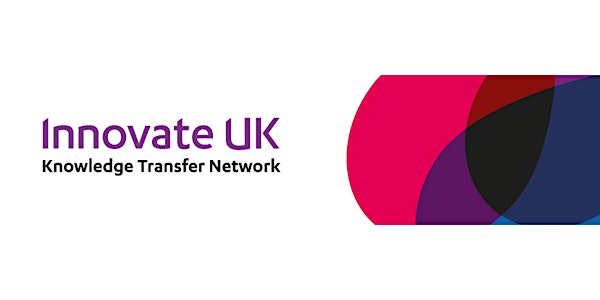 WEBCAST: Accelerating Innovation in Rail 5 Competition Briefing Event
Description
DfT invests to develop technology demonstration and prototypes​
Innovate UK are managing a collaborative R&D competition on behalf of the Department for Transport (DfT) to accelerate innovation in the UK rail sector, to enable technologies to be readily and rapidly integrated into the railway system.
The Fifth Accelerating Innovation in Rail (AIiR5) competition will open on 18th September and businesses will be able to apply for a share of £7.9m of funding to develop technology prototypes in the broad areas of:
Intelligent Trains: Advances in computational power, communications, automation and sensing give the railway the potential to develop and deploy intelligent rolling stock. Such trains can reduce the railway's reliance on complex and expensive infrastructure and control systems, making the network more cost effective and improving capacity, punctuality and reliability
Minimal Disruption to Train Services: Railway rolling stock and infrastructure need to meet the future needs of passenger and freight customers. The railway must therefore make these more reliable, more readily available and easier to maintain.
Key dates for this competition call are:
Competition opens midday, 18th September 2017
Register by midday, 8th November 2017
Competition closes for applications midday, 15th November 2017
This competition call is open to businesses of all sizes (micro, small, medium and large) as well as academics, researchers and the public sector. It will appeal particularly to businesses not currently supplying the rail industry, but which have technologies and innovations that meet the scope of "Intelligent trains" and "Minimal disruption to train services".
Full details of the competition scope is available at: https://www.gov.uk/government/collections/innovation-grants-for-business-apply-for-funding#live-funding-competitions.

Innovate UK and the Knowledge Transfer Network (KTN) will hold a series of briefing events across the UK to help business understand the scope and opportunities of this competition.
Briefing and consortia building events are planned for:-
Webcast Agenda
10:00 Welcome & Introduction to KTN
Ian Stock, Manager - Rail & Marine & Bruce McLelland, Urban Living Specialist, KTN
10:10 Department for Transport Objectives for AIiR5
Peter Brown, DfT
10:20 Introductions, Context, Competition Aims & Scope
Kelvin Davies, Innovation Lead, Innovate UK
10:40 Q&A Scope
10:50 Application Process
Melissa Hughes, Innovate UK
11:35 Q&A Process
11:45 Close