WEBCAST: ISCF Transforming Construction: Manufacturing Better Buildings
Description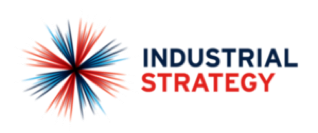 WEBCAST TIMINGS TO BE CONFIRMED
As part of the Industrial Strategy, the Government will invest up to £170m in the Transforming Construction: Manufacturing Better Buildings Industrial Strategy Challenge Fund (ISCF). The objective of the Challenge is to more quickly provide safer, healthier and more affordable places to live and learn that use dramatically less energy.
This ISCF challenge will bring together the construction, manufacturing, energy and digital sectors to revolutionise how we deliver the buildings the UK needs. Concentrating on:
How we manufacture buildings
How we design & manage buildings
How we power buildings
This call will be for Collaborative Research and Development (CR&D) and will consist of a portfolio of projects for up to 12 month feasibility projects and up to 24 month CR&D projects which address the subjects being explored by the Core Innovation Hub which relates to how we manufacture, design and manage buildings.
The details and scope of the project is expected to be published by UK Research and Innovation shortly before the call opens on the 23rd July 2018.
This briefing event will include:
an opportunity to hear about the objectives and scope of the CR&D programme
an opportunity to learn how to get involved in the CR&D programme
Competition details will feature on the Innovation Funding Service website in advance of the competition opening at https://apply-for-innovation-funding.service.gov.uk/
Online Networking Platform: The KTN is hosting an online platform 'Meeting Mojo' to support potential applicants in finding partners for the ISCF Transforming Construction CR&D Call. Meeting Mojo allows you to search for and message potential partners to form a consortium for this competition. You can opt in for access for this during registration for any of the events.
Organiser of WEBCAST: ISCF Transforming Construction: Manufacturing Better Buildings
www.ktn-uk.org
•
@KTNUK
•
LinkedIn
The Knowledge Transfer Network is the UK's innovation network. We bring together business, entrepreneurs, academics and funders to develop new products, processes and services.
We can help you develop ideas, expertise and technologies, that have the potential to be world-beating products. Central to what we do is the initiation and building of collaborations.
View our privacy policy here.