Description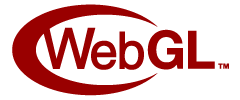 WebGL and the WebGL logo are trademarks of the Khronos Group Inc.
WebGL is a cross-platform web standard JavaScript API for rendering interactive 2D and 3D computer graphics within any compatible web browser without the use of plug-ins. By providing the powerful GLSL language, WebGL allows the web developer to not only create high performance 2D and 3D graphics that run directly on the GPU but also provides the opportunity for GPGPU.
WebGL can provide near native performance and is being used for such diverse web applications as: games, advertising, data visualisation, VR, interactive displays, and much more.
This introductory practical hands-on course covers:
● Developing vanilla WebGL
● Development and debugging tools
● Image manipulation and visual effects
● Basic animation and interaction
● The coding APIs: Three.js, Babylon.js and Pixi.js
● Visual IDEs: PlayCanvas and GooCreate
● Performance and best practices
● The future of WebGL

Target audience
Anyone interested in web development and improving performance, 2D/3D graphics or accessing the GPU.
Anyone looking for a replacement for Flash.
Prerequisites
● Familiarity with JavaScript, the DOM and CSS.
● A laptop with a browser that supports WebGL (http://get.webgl.org/)
● An editor that can handle HTML and JavaScript
● Some features (i.e. loading external scripts, textures and models) require a server
Objectives
Students should leave the course with the following:
● Hands-on experience coding 3D web pages in WebGL
● Practical knowledge of how to create, deploy and deliver 3D applications and content for desktop web browsers and mobile devices
● The confidence to begin building their own web 3D applications
● How to use shaders and GLSL to write custom graphics effects
● An awareness of the tools and APIs available and some of the many potential use cases

[Course still under development and subject to possible minor changes]
[Thanks to Tony Parisi and "Programming 3D Applications in HTML5 and WebGL" for the inspiration]
Agenda
9:30 Registration
10:00 Intro to WebGL (inc breaks)
1:00 Lunch
2:00 Libraries, APIs, frameworks, etc (inc breaks)
6:00 End
Followed by networking, some drinks included
Lunch
Lunch will be provided and is included in the ticket price (please contact the organisers if you have any special dietary requirements)
Dinner

Dinner can be provided at an additional cost (please contact the organisers)
FAQs
Are there ID requirements or an age limit to enter the event?
Attendees must be at least 18 years old.