Webinar 2 | drinkPani: Nepali Women and Youth in Action
About this Event
This webinar is part of an international conference led by Women for Water Partnership (WfWP) in conjunction with its partners NetWwater (NWW) and Soroptimist International of the Southwest Pacific (SISWP).
This event was supported by SEI Asia's Strategic Collaborative Fund, which aims to foster regional cooperation and policy dialogue for sustainable development and environmental sustainability, through capacity building, knowledge sharing and increased collaboration.
This webinar introduces a case study presentation, reflecting the present realities of the women, water & climate change nexus, and the on-the-ground solutions taking place. The webinar joins case presenter, with expert, and young water professional, to explore 'The Way Forward'- including implementation, stakeholder relationships, and opportunities to re-create the model to respond to differing community needs.
8 October - 8 am BST | 9 am CEST (Europe) |12.30 pm Sri Lanka | 2 pm Jakarta | 3 pm Kuala Lumpur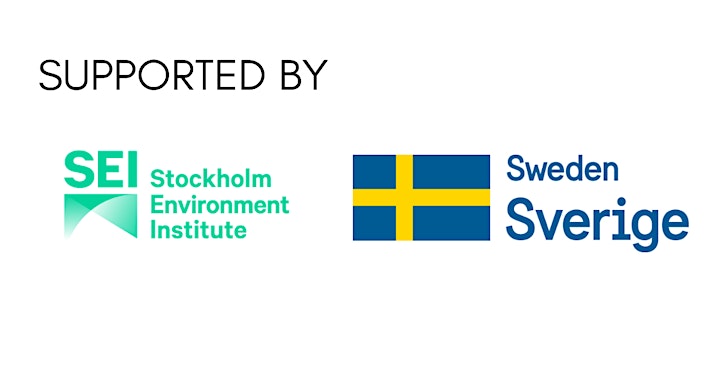 drinkPani: Nepali Women & Youth in Action
Recognising a lack of data sharing between water supply schemes, community and decision makers, led to this on-the-ground project responding to a need to 'shape the digital water future' to achieve sustainable growth.
A research based initiative intending to bridge the information gap between water utilities and communities, the project instigates Youth as key actors, with women's groups taking supporting roles, and ICTs as the main tool to navigate the path to reach policy makers for evidence-informed decision making.
Case Presenter
Ms. Amrita Gautum, Kathmandu, Nepal.
A civil engineer by profession (with a special focus on Hydro-Informatics) Amrita has worked for different United Nations projects in Nepal, Germany, Mozambique, Brazil, Canada and U.S.A. Her ongoing doctoral research, of which fieldwork is ongoing in Pokhara Metropolitan City (PMC), Nepal examines the interactions across water supply, quality monitoring via emerging technologies.
As a Young Water Professional, Amrita has been handling active roles in international organisations like World Youth Parliament for Water (WYPW), International Water association (IWA), Rural Water Supply Network (RWSN), Soroptimist International (SI), Women for Water Partnership (WfWP) and Mentor to Girls in Tech, Nepal. Together with a group of research interns in Nepal, she founded the research initiative called drinkPani. Amrita is currently a Ph.D. research scholar in the Technical University of Cologne (TH Koeln), Germany.
Discussant
Dr. Sudan Panthi
With 20 Years working experience with Government of Nepal in water supply and the sanitation sector, under the Department of Water Supply and Sewerage Management, Dr. Panthi has worked with World Health Organization (WHO) Nepal, as National Professional Officer, in the area of Environmental Health, since May, 2012.
Specialising and with a keen interest in the field of environmental health within the formulation and implementation of national environmental health related policies, strategies and plans, Dr. Panthi has developed and managed a bilateral and multilateral technical cooperation programme specifically on Water Sanitation and Hygiene (WASH) and Health Care Waste Management. Being the focal point of Health-Care Waste Management for WHO Nepal, Dr. Panthi has provided technical assistance to the government, in particular: Guideline of Health Care waste management; Guideline of Pharmaceutical waste management; and, Guideline and standard of WASH in health care facilities. He has published more than five research papers in peer review journals, and contributed to producing WHO- published global documents such as, 'A practical guide to auditing water safety plans- 2016'; 'Protecting surface water for health identifying, assessing, and managing drinking water quality in surface – water catchment-2016'; 'a guide to equitable water safety planning-2019', and 'Water sanitation and hygiene in healthcare facilities; practical steps to achieve universal access to quality care-2019'.
Moderator
Mariet Verhoef-Cohen
Mariet Verhoef-Cohen is President of Women for Water Partnership (WfWP) since 2014. Recognised as an expert on the topic of water and how it impacts the lives of women and girls globally, Mariet was invited by the Dutch government to take part in the economic and water mission to South Africa. She has also represented WfWP at the World Water Council; at UN Water; in the Dushanbe International Advisory Committee for the Decade of Water and Sustainable development; and until August 2018, Mariet was the co-chair of WASAG, the Global Framework on Water Security and Agriculture.
In her capacity as President of Soroptimist International, a global women's volunteer movement, in 2017-2019 Mariet chose as her International President's Appeal to focus on Women, Water and Leadership. Mariet has attended the Commission on the Status of Women (CSW) and other sessions at the UN several times and actively participated in four World Water Forums as an official representative. She has spoken at several high-level sessions and conferences, including the Stockholm World Water Week. Mariet was granted the award 'Women of the Decade Creating a Better World for All' at the Women Economic Forum 2017; and in January 2020, she was honoured with the Evolutionary Business Council Global Impact Award 2019.
Young Water Professional
Vincy Abraham
Based in Mumbai, India, Ms. Abraham is a development professional and international campaigner working in strategy and design, partnership development, and communications within climate change, water, urban development, disaster risk resilience, and sustainability.
Vincy is the founder of BlueWeave Impact (BWI), a global public-private partnerships accelerator platform, and the Campaigns Manager (National Campaigns) at the Purpose Climate Lab, a global campaigning organization in the climate change space. Within the climate sector, she has designed and executed campaigns in air quality, renewable energy, sustainable fashion, sustainable food systems, wastewater treatment, etc. By using creative content development, storytelling, coalition-building, grassroots organising, and political strategy, she has been deploying new climate campaigns in India.
Vincy is also an internationally recognised speaker on climate, water, and urban issues at the UN and other platforms. In 2019, she was recognised by the World Economic Forum as a Global Shaper.  Her childhood experience of living in the slums of Mumbai has led her to amplify and uplift the voices of the most marginalised, design high-impact campaigns, build unlikely coalitions and deploy unique strategies to drive decision-makers to create inclusive, just, and sustainable systems.