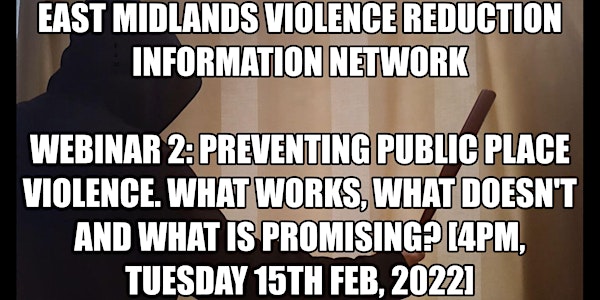 Webinar 2: Preventing public place violence. What works and what doesn't
The panel will outline approaches being used; what is working in relation to public health approaches and what the primary challenges are.
About this event
Panellists include Professor Ian Brennan (University of Hull) and Chief Inspector Jason Kew (Thames Valley Police).
The session will explore three primary questions:
1. What interventions are being used to reduce public place violence?
2. Which interventions show most promise in terms of efficacy?
3. How are VRUs beginning to understand what works and how?
Chair: Dr Matt Hopkins (University of Leicester).
Any issues with logging into the webinar on the day or have any questions for the panel please email Laura Nevay on lan11@le.ac.uk.