POTTYTUNITY - POTTY TRAINING WORKSHOP.
About this Event
POTTYTUNITY is here to support you every step of the way! That's why we have introduced fortnightly POTTY TRAINING WEBINARS!
​Our online interactive workshops makes it easier for parents to still get the job done, despite the economical challenges ahead.
Sign into our webinar workshops wearing your PJ's, without having to leave the house, while your child is is asleep, or put on a pair of headphones while you are nursing/feeding/playing with baby and still receive the information that you require to assist you and your child with their potty training needs!
​Save time & money and engage with other parents on the same call & chat features, no matter which part of the world you are in!
WHO IS THIS WORKSHOP FOR?
This workshop is for all parents, whether you are an expectant mother/father, a first time mum/dad, a grandparent, or parents who have been there before and need a refresher! We encourage fathers to be part of our sessions, as it is important that they are also very much part of the process.
The key skills taught in this webinar workshop, will boost our confidence when potty training your baby, saving you ££££ ahead. You will also be doing your part in reducing the amount of diapers used, to help sustain our environment and "Helping one bum-bum at a time…!"
For carers, nannies, childminders, nurseries, or any other professionals within the Early Years Industry, we strongly recommend that you sign-up for our Potty Training Certified Consultant + Safeguarding Course. Please CLICK HERE for more details.
WHAT WE WILL COVER
STAGE 1
- PART I: An introduction to Elimination Communication.
- PART II: Elimination Communication (Birth – 12 months).
STAGE 2
The Poop Diaries!
STAGE 3
Positioning.
STAGE 4
Who is part of this process?
STAGE 5
Regression & Continuity.
PLUS MORE BONUS TOPICS...!
Q&A
This is your time to ask any individual questions you have in regards to your child!
Additional Info
In this interactive workshop, you will receive FREE resources to assist you and your child with their toilet training needs. You will also have access to discounts of our products and services on the day.
Upon completion of this workshop, your baby will receive a POTTYTUNITY certificate!
Sessions last approximately 1.5 hours.
LEARNING OUTCOMES
This workshop will give you the valuable knowledge into the world of Potty Training for babies. You will be equipped to handle various situations linked with Baby Led Potty Training.
Our training methods will have your baby LESS DIAPER RELIANT to soon becoming NAPPY FREE!
Sign-Up today and join like-minded individuals like yourself, as they take one step closer in "Helping one bum-bum at a time…!"
DISCLAIMER
You are encouraged to please conduct your own research and due diligence on all, or any of the topics discussed at this workshop. By accepting a place onto this workshop, you agree to this statement.
Please join our FaceBook Support Group: Babies 0 – 12 months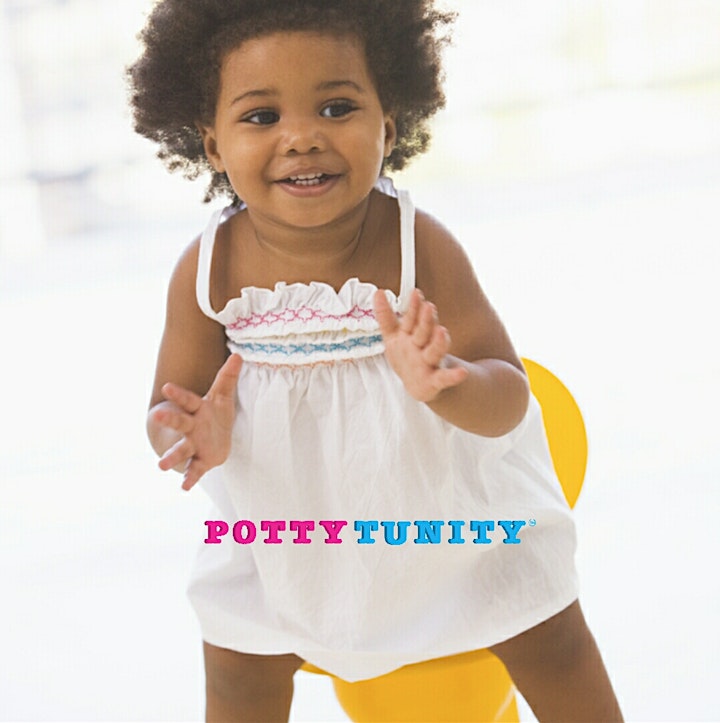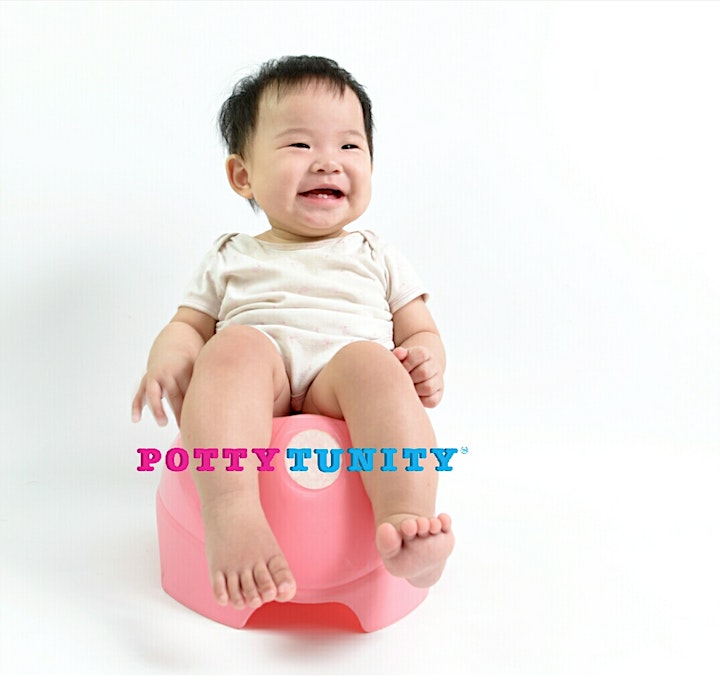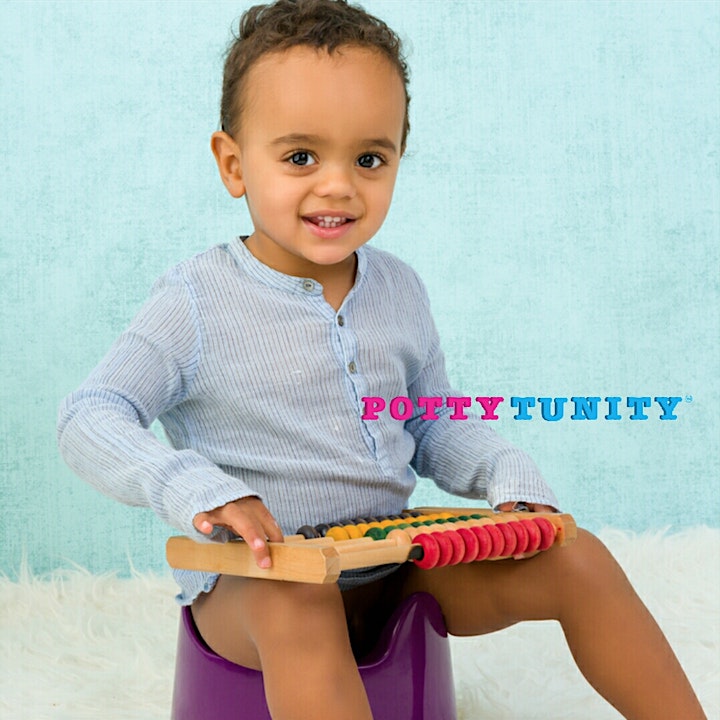 Date and Time
Location
Refund Policy