Refund policy
Refunds up to 7 days before event
Eventbrite's fee is nonrefundable.
We are delighted to invite you to our webinar on Basic Neuroscience of Autism (2 Hrs): Understand & Support Autism Better (Limited places)
About this event
WEBINAR: Basic Neuroscience of Autism [2 Hrs]: Understand & Support Autism Better
Suitable for autistic individuals and interested others who want to learn more about the neurobiology of autism; such as, social workers, students, TAs, OTs, SENCOs, teachers, parents, carers, therapists & other professionals who are interested in the neuroscience and biochemistry of autism and ways to better help and support autistic individuals.
Choose your preferred date and go ahead to get your ticket and you will have access to your zoom link. Also, a few days before the webinar date, we will re-send you your zoom link via your email to join the webinar.
CPD certificate of attendance will be issued (2 Hrs).
Your learning outcomes for this training:
basic understanding of autism
key brain systems implicated in autism
the neuroscience behind sensory prosessing issues
the neurobiology of safety, compassion and 'social' brain in autism support
links between autism, attachment issues and trauma
opportunity to connect with like-minded attendees and hear what is working for them
Q&A session

Other Focuses On the Day:

links between autism and inflammation-based conditions
connections between autism and comorbidities such as; anxiety, OCD, ADHD, and depression
How Much Does a Ticket Cost?
Early bird registration from £30+vat+fee. It will go up to £52+vat+fee if you book late .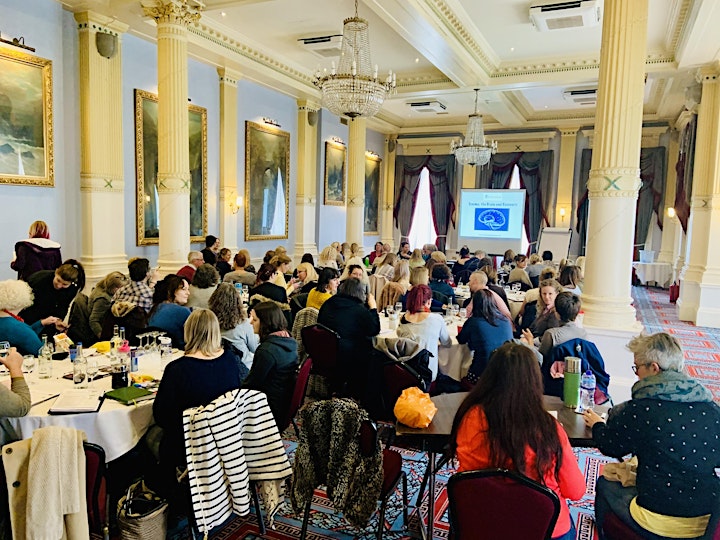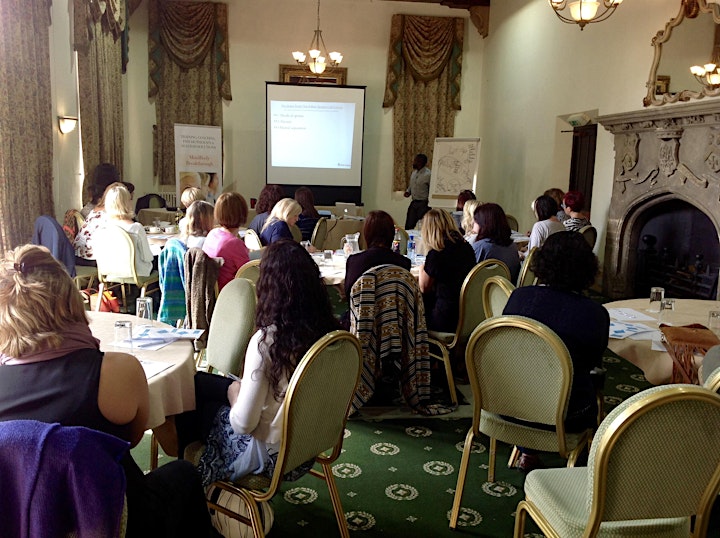 Terms and Conditions
Cancellation:
Cancellation charges are applied in all cases. We regret that this has to be done. All bookings involve administrative costs and it is difficult to fill vacant spaces as a result of late cancellations.
Cancellation charges are applied based on when the written cancellation notice is received. See the following refund rates:
Over 2 weeks' cancellation notice: Full refund

1-week cancellation notice: 50% refund

Less than 7 days cancellation notice: No refund unless in exceptional circumstances, for which a medical certificate may be requested.


Alternatively, a substitute delegate can be named at any time before the course. There will be no extra surcharge for making a substitution.
No refund will be payable for non-attendance or if no prior notice of cancellation is given.
The refund will be issued after the course.
Pictures/Videos:
For Live Events: Please be aware that from time to time the presentation may be photographed or filmed for educational, quality or promotional purpose (this happens occassionally). MindBody Breakthrough takes confidentiality very seriously and aims to use any films or photos that may be taken according to the strict terms and conditions on live events. For case study clips, permission will be sought from individuals involved before the clip of that matter is used.
Online Events: We may also record online webinars to allow participants to rewatch the training and for other online training purposes. Feedback given on online webinar by participants may be used for promotional purposes such as webiste display and promotional campaign.
What Attendees Are Saying
Thank you for such an enthralling evening. I have been studying and working with individuals with autism for the last fifteen years and it was a pleasure to listen to a complex condition delivered in a manageable and informative way. Mrs M J Bailey (13/10/21)
I am a mum of 6 children  3 of which are autistic, your course has helped me a lot tonight, what instantly jumped out at me was the information of different pregnancy, my 3 autistic children each had growth issues during my pregnancies. The information on mirroring jumped out also, we have recently started copying and joining in with our 3 year old who is autistic and non verbal, we jump up and down with him when he is excited, we join in lining cars up, and when he feels things like grass and bark on trees since doing so we have noticed he has began to copy our behaviours. Lindsey R (13/10/21)
Good overall and very informative. Helped me understand what is going on behind the behaviour of autism.
Thank you for the course - it was a brilliant tool as always. Nicola-Jane F. (20/9/21)
Wale, as always, provides clear insights and is able to provide appropriate answers on the spot. Dianne H., School Counsellor (20/9/21)
It is a very useful course for parents or people with ASD, or any one working with people who have ASD as this explains why people with ASD show certain traits/behaviours and that this is nothing they choose to do, but something they are "designed" to do because of their brain structure. This will hopefully give assurance for but also provide more understanding towards people with ASD. Anja M. Counsellor and parent of ASD child. (20/9/21)
It was very in depth in the brain science so felt it was like a biology/science lesson which I liked. I maybe found it hard to focus on some parts (possibly the time?!) as I felt there was a lot of new vocabulary to grasps in the learning, parts of brain, different chemicals etc but it opens up the gateway for further learning so its not a bad thing! Rebecca B. CBT Therapist (20/9/21)