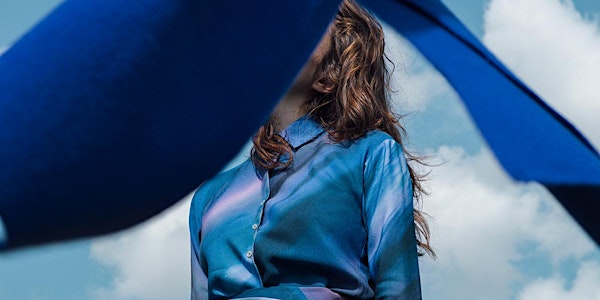 Webinar: BFTT SME R&D Programme Funding Call – Information Session
BFTT has £1.5m to Invest in Your Transformative Ideas
About this event
Is your  SME developing innovative ideas in the fashion, textiles and technology (FTT) sectors? Or perhaps you are a technology or science-focussed company working on an exciting innovation that could be applied within the FTT sector?
If so, join us to learn more about our current funding opportunity. The Business of Fashion, Textiles & Technology (BFTT) is looking to invest £1.5m in small and medium-sized enterprises (SMEs) with sustainable innovation at their core. 
You will also be able to hear from SMEs that are currently partaking in the programme and what their experience so far has been.
The webinar will cover:
An introduction to the current call and the BFTT SME R&D Support Programme.
What is R&D? Learn more about what types of R&D we are looking to fund.
Hear from SMEs currently taking part in the programme.
Q&A: your chance to put forward questions.
Background:
BFTT is keen to hear from FTT companies, and those in the wider STEAM (Science, Technology, Engineering, Arts and Mathematics) fields interested in collaborating with the FTT sector, who would like to achieve a step-change in their business trajectory.
The Programme provides a tailored package of  funding combined with academic expertise and strategic business support, benefitting from the multidisciplinary range of expertise from across the  BFTT Partnership.
This is the second round of funding launched by BFTT, after having awarded £1.2 million to 10 of the most innovative and sustainable fashion brands in the country earlier this year. The awarded projects cover a range of sub-sectors and R&D areas, including: bio-material development; woven and non-woven textiles innovation; sustainable surface finishing processes; on-shoring of sustainable manufacturing; and novel digital solutions to crowdsource creativity, increase transparency and accountability in the sector.
Find more information about the programme, including eligibility, selection criteria, core funding themes and key dates on the BFTT website. The deadline to register an Expression of Interest  is the 7th of September 2020.
About Business of Fashion, Textiles & Technology (BFTT) & their SME R&D Support Programme
BFTT works with the fashion, textiles and technology industry with the aim of developing research-led solutions to business growth, technological and consumer change. The partnership  is led by UAL in collaboration with UCL, Loughborough University, University of Cambridge, University of Leeds and Queen Mary University London. 
The SME R&D Support Programme aims to foster a creative business culture in which fashion, textiles and technology businesses can use  R&D as a mechanism for growth.
Image credit: © AWAYTOMARS Ltd