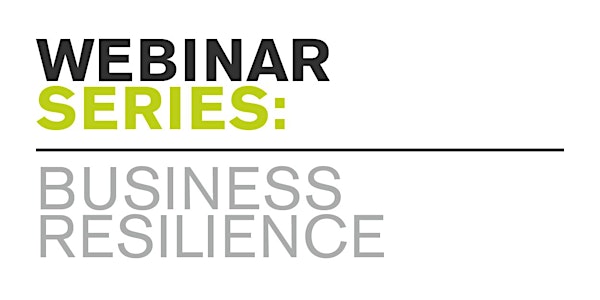 WEBINAR: Business Resilience: Managing Marketing in Response to COVID-19
This webinar provides insights for businesses to manage their marketing work and develop new strategies, in response to COVID-19.
About this event
Created and led by the University of Essex Enterprise Zone, the Business Resilience Programme is designed to help micro businesses and SMEs, from across Essex, respond to the current challenges they are likely facing and give expert advice on things to consider during this time.
The Session
10:00 – 11:00 – Session will be led by Dan Spicer, Founder of Ventura Digital.
We are in unprecedented times with the outbreak of the COVID-19 virus across the world. As a small business it's important that you are communicating effectively with all stakeholders whilst ensuring the survival of the business using the opportunities that online technologies present.
During this session, Dan Spicer will walk you through some simple steps, to effectively communicate and discuss potential online marketing tactics, that can be used including social media platforms such as Facebook; Linked In and Zoom.
About the Presenter
Dan Spicer is a founder and lead strategist at Ventura Digital, a specialist performance marketing agency based in Colchester. Dan has been helping organisations successfully transition to digital-first, direct-to-consumer business models for 12 years. He's worked with a large number of SMEs and mid-market organisations to define and implement the what, why and how of digital transformation. You can connect with him on LinkedIn.
Book your place now! The event organiser will contact you with a Zoom link shortly after you book your space.
Upcoming Events
Please Note: We are running a range of webinar sessions designed to support businesses during this time. You might also be interested in:
• Friday 24th April – 09:00 – 10:00 – WEBINAR: Breaking Business Barriers – Delivered by Virtual Umbrella. This webinar will cover virtual reality and augmented reality opportunities hosted by the University of Essex Enterprise Zone. Register here.