Sales Have Ended
Registrations are closed
Registrations are now closed. If you are an EasyWeb Academy Member you may still be able to register, please contact us for details.
Sales Have Ended
Registrations are closed
Registrations are now closed. If you are an EasyWeb Academy Member you may still be able to register, please contact us for details.
Description
Choosing an Applicant Tracking System
The aim of this webinar is to help you decide whether you need an ATS or not, how to prepare the documentation to convince your superiors as well as lots of helpful tips to choose the right product. There are several useful template documents that are shared in this webinar that will help you to prepare a business case for an ATS or prepare for an implementation.
The webinar will cover:
Do you need an ATS?

How to build a business case for an ATS

Review of the free & low cost options if there is no budget for an ATS

Top 10 questions to ask potential ATS suppliers

Future proofing your ATS
---
Who should attend?

Our free workshops & webinars are for HR Professionals and In-house recruiters at UK based organisations. Unfortunately we cannot accommodate attendees from other business areas. We regret that our events are not open to recruitment consultants, or anyone working for an RPO or job board (within any department).
If you wish to attend but are not an HR professional or In-house Recruiter, please contact us at training@easywebrecruitment.com to find out if you are eligible to attend.

---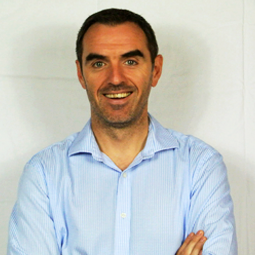 Your Trainer

Adrian McDonagh founded EasyWeb Recruitment in 2005. He oversees the training and technology teams at EasyWeb. His formal job title is "Chief Ideas Officer" which probably says more about his personality than what his job entails. The best explanation we could get from him was "Part-time trainer, part-time product manager, part-time business owner, full time online recruitment ninja" – make of that what you will.
Click here to view Adrian's LinkedIn Profile
---
Further Information

Since 2009, EasyWeb Recruitment have been running free online recruitment workshops & webinars for HR Professionals & in-house recruiters across the country. Our events offer the chance to begin your online recruitment journey or up your current knowledge of a variety of subjects including job boards, LinkedIn & social media. Many organisations use our training when new employees join the business and others upskill current staff looking for ways to increase productivity.
EasyWeb Recruitment has been at the forefront of online recruitment since 2005 Managing over 3,000 online recruitment campaigns every year for the likes of Tesco, Next, Macmillan, RICS & The Scouts Association. In 2013, we launched our own Applicant Tracking Software which helps clients to streamline their recruitment process and report on their overall activity. Every year since 2009, we have trained over 1,000 delegates at both face to face workshops and online webinars, all of which we run for free.
Click here to visit their website: http://www.easywebrecruitment.com

Click here to view their upcoming free training events: http://easywebrecruitment.eventbrite.com
---
Terms & Conditions: This session is exclusively for in-house recruiters and HR professionals at UK based organisations, including not for profit organisations. Please do not book on if you work for a recruitment agency, RPO, job board or any company which provides recruitment services (within any department). Please always use your work email address to register for webinars. Registrations made with a personal email address may be cancelled.
In very rare circumstances the webinar may be cancelled, postponed or the venue changed. We will contact you by email to inform you of this, it is therefore imperative that you provide the correct information. Failure to provide all the details we require on the registration form may result in your booking being cancelled.
By registering for this event you agree to be added to EasyWeb Recruitment's mailing list. If you would prefer not to receive emails about EasyWeb's services and free training events you can unsubscribe at any time.
Data Protection Act (1998)
Please note the personal information provided by you will be held on a database by EasyWeb Recruitment in accordance with the Data Protection Act 1998. We will not disclose personal data that you have provided to any third party and the information you supply to us will only be used by EasyWeb Recruitment to contact you regarding training/events or our other services.