WEBINAR: Community Based Singing for Perinatal Mental Health in The Gambia...
Description
Our Public Research Lectures are moving online during the COVID-19 Pandemic. The research lectures are free of charge for anyone who would like to attend. Students, staff and members of the public are most welcome. These lectures aim to offer students the opportunity to meet researchers and develop their critical thinking. For staff and members of the public, it is a great opportunity to hear about the most current research and network with professionals from a variety of fields.
On Monday 18th May, we welcome Professor Lauren Stewart, Goldsmiths, with her lecture 'A Community Based Singing for Perinatal Mental Health in The Gambia: Developing and Trialling an Intervention'.
Please note: This lecture will be held online as a webinar. Please register to attend via Eventbrite and we will send you a link to attend.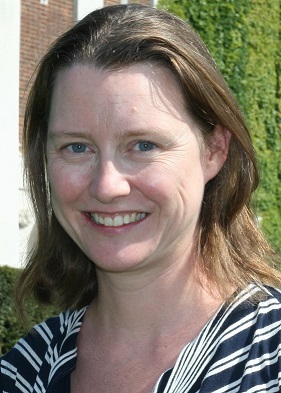 Perinatal mental health problems affect up to 1 in 5 women worldwide and affect not only the mother but can also have long-term adverse effects on her child. It is thus of high priority to develop new low-cost, low-resource, non-stigmatising and culturally appropriate approaches to reduce symptoms of anxiety and depression perinatally. This presentation relates to a current GCRF funded study investigating how a culturally embedded group singing intervention could be beneficial in alleviating perinatal mental distress in The Gambia. Pregnant women in the intervention participated in weekly singing sessions, led by local 'Kanyeleng' singing groups, for six weeks while the control group received standard care. Symptoms of anxiety and depression were measured using self-report questionnaires. The feasibility of the design was assessed through recruitment, retention and attrition rates of participants, clinic's adherence to the schedule and completeness of data by site. I will present feasibility and acceptability outcomes drawing on quantitative and qualitative data and how our findings inform future plans for a large scale study.
Lauren Stewart is Professor in Psychology at Goldsmiths, Univ of London, where she leads a research group in Music, Mind and Brain. Lauren's research concerns the psychological and neuroscientific basis of musical behaviour and she has published on topics including learning and plasticity, congenital amusia, melodic expectations, and tone-colour synaesthesia. She is currently involved in several projects to explore the therapeutic potential of music for physical and mental health. Her recent grant from MRC/AHRC (GCRF) explores the role of group singing via 'Kanyeleng groups' (fertility societies) to support perinatal mental in a West African context.