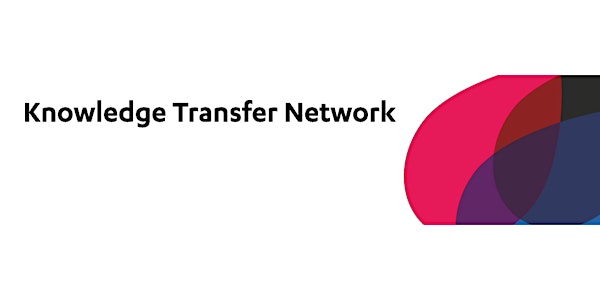 Webinar: Compostable packaging - what are the solutions for End of Life? (...
Description

This online event will give details about the ISCF Smart Sustainable Plastic Packaging Challenge (SSPP) - a £60m business grant support initiative from UKRI, and will provide you with the opportunity to:
· Identify and link with new partners within the workshop theme
· Build, and/or join, consortia forming around forthcoming projects
· Discuss and refine your projects ideas with potential partners
· Gather information on forthcoming ISCF SSPP grant awards
This event is aimed at companies and research organisations that are interested in Smart Sustainable Plastic Packaging projects and will include information about support from UKRI for businesses, the scope and eligibility, and the kind of projects UKRI are looking for. The workshop will then be a highly participative guided and facilitated consortia/project building and proposal development exercise.
Following the event the KTN is committed to supporting the building of projects that will be able to apply for funding from this funding stream, calls which are expected in the summer of 2020.
Due to limited spaces, we will operate an Expression of Interest scheme: We aim to confirm your space at the event within 10 working days from submission of your details.
Details of the Smart Sustainable Plastic Packaging Challenge may be accessed here: https://www.ukri.org/innovation/industrial-strategy-challenge-fund/smart-sustainable-plastic-packaging/
Who should attend?
The event is suitable for anyone with an interest in participating in projects within the scope of the event theme.
The aim is to have a variety of supply chain experience, with representatives from industry (small and large), academia, RTOs and other types of organisations with appropriate skills and expertise to address the SSPP challenge.
Note, the number of spaces available for each type of organisation is limited and we reserve the right to limit participation to one representative per organisation.
During the workshop
You will be assigned a working group based on the information you provide us with during registration. We endeavour to match you with other partners with similar interests in order to get the most value from the collaboration. The working groups are potentially the starting point to a consortium – a REAL consortium. You may swap working groups if you realise that your expertise/interest is more in line with another group/call topic.
Queries
Should you need any further information and support please do not hesitate to contact us.
Technical enquiries: Sally Beken
Logistical enquiries: Aileen Woodley
Register via the green button above to express your interest to attend our collaboration workshop on Compostable packaging - what are the solutions for EoL?
The rest of the workshop series will run weekly from 30th April and will cover the following topics:
Collaboration workshops
30 April 2020 Realising food grade PP in the UK marketplace
07 May 2020 Compostable packaging - what are the solutions for EoL?
14 May 2020 Small format and medical packaging - solutions to divert from incineration
21 May 2020 Low carbon non fossil polymers for packaging applications
28 May 2020 Business models leading to reduced waste plastic going to landfill
04 June 2020 Behaviour change leading to less packaging waste
11 June 2020 Marking and tracking of packaging to make the supply chain more sustainable
18 June 2020 Solutions for Films and flexibles in packaging applications
25 June 2020 Packaging solutions suitable for reuse, refill and online delivery
To start the series, a one off. open session, will be held to determine some of the factors affecting the ability for the plastics community to function in the current Covid crisis, you can register for the opening webinar by clicking the link below.
24 April 2020 How is Covid-19 affecting your polymer supply chain?