About this Event
In order to continue our work towards stimulating transformation and development worldwide, the Innovation Forum Manchester invites you to the webinar 'Early Stage Funding Opportunities: Where to Start?' on 4th June at 17.00 (GMT).
During the webinar you will have the opportunity to listen to successful business and science professionals who will share their experience and exclusive tips on how to start YOUR OWN business.
Selected speakers:
Andy Roberts, Venture Development Manager, Alderley Park Accelerator
Kiran Arokiasamy, AccelerateME Programme Director
Kate Walker, ExpHand prosthetics founder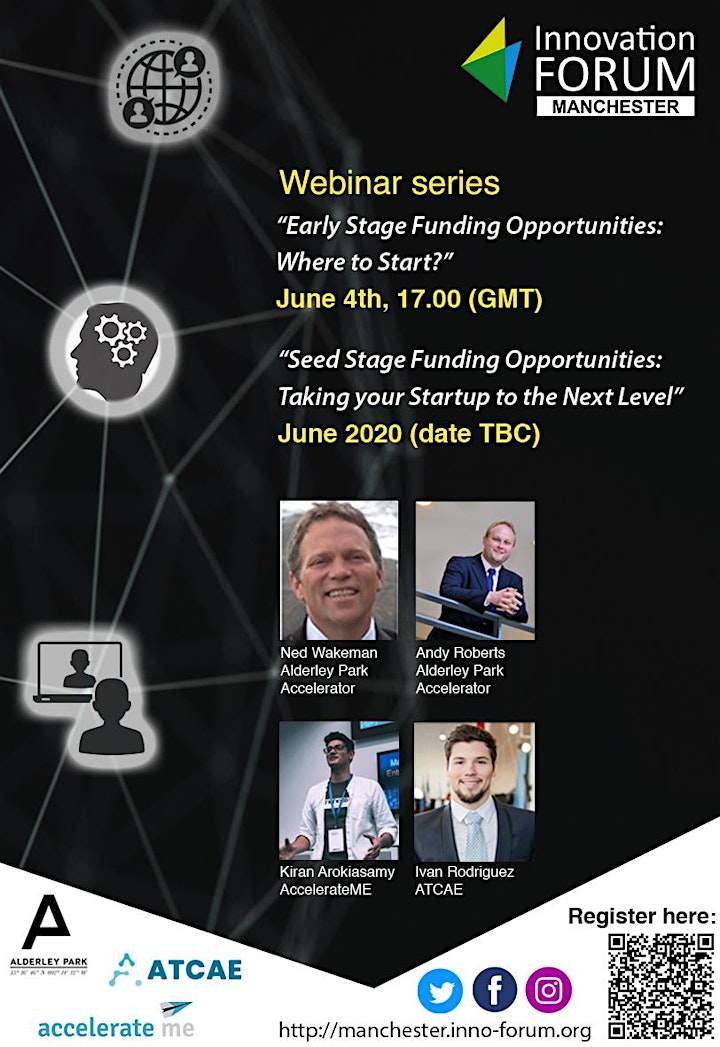 In addition, you will hear about Imagine IF! Global competition and pre-accelerator program for science-based ventures!
Imagine IF! is a fantastic opportunity to accelerate a scientific idea towards a commercial reality. 
Our pre-accelerator competition offers excellent support to structure your idea toward your next investment and have the chance to win our prestigious global competition by pitching to industry leaders and top investors in the field.
Unlike other competitions it is a chance to receive mentorship from industry leaders with a strong scientific background that have the insight and network to really take your idea forward.
And it's FREE to APPLY!!