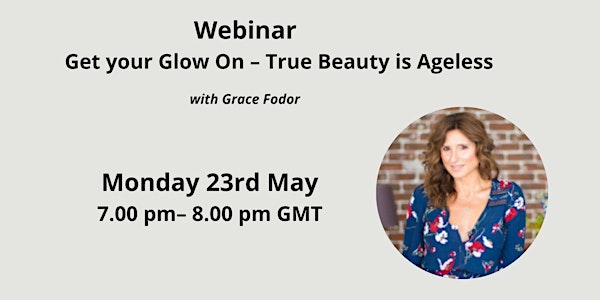 Webinar 'Get your Glow On – True Beauty is Ageless'
About this event
Get your Glow On – True Beauty is Ageless
Insight into skincare-makeup brand Studio 10 and how to upgrade the routine for mature skin with four quick and easy steps that seamlessly slots into any morning routine.
With these simple pro-tricks learn now to enhance, not hide, your true beauty and leave you feeling your most beautiful and confident at any age.
About Studio10
Very few women hit their forties, fifties or even sixties and want to look it. Which is how and why Studio10 was born. The home for Ageless Beauty.
Discussing the latest innovations and technologies in our battle to resist time, as well as introducing professional tips, tricks and fixes of the trade, we'll act as your guide to help you make up time in our easy to follow master classes.
Also exploring how to feel the very best version of your age with advice from our experts on all things health and beauty, diet, exercise and more.
Tickets
Free for FIPI Members and Non-Members.
After registration, you will receive a confirmation from Eventbrite. A few days before the Webinar we will send you the Zoom link to join on Monday, 23rd May.
Not a member of FIPI yet? Then this might be a great opportunity to get to know our community.