WEBINAR: Guide to public funding and private finance

Friday, 16 June 2017 from 12:30 to 13:30 (BST)
Event Details
Introduction: 

In the frame of the EU funded Ocean Energy ERA-NET, 15 national and regional funding agencies from 8 countries are coordinating funding programmes between European countries and regions to support research and innovation in the ocean energy sector.
The European ocean energy sector is a world leader presenting the most advanced technology so far and it is recognised that ocean energy will play a role in Europe's energy objectives and it will also provide with new opportunities to stimulate technological innovation, commercial activity and competitiveness.
Small and medium-sized enterprises (SMEs) account for 99% of private sector companies, they contribute to more than half of the total added value created by businesses in the EU and they are responsible for the majority of new jobs created in Europe. Their capacity for innovation and flexibility in a changing business environment makes them crucial for Europe's success in the global economy in general and in the OCEAN ENERGY sector in particular.
However, SMEs often face a whole range of challenges affecting their potential for growth or indeed long-term survival. Access to funding and finance is a crucial factor for any SME. In a sector not yet fully commercialised, such as the ocean energy sector, a combination of public and private support is required until the sector is ready for revenue support and private investment to dominate.
In order to provide Information on available support schemes and finance mechanisms as enabler for SMEs, OCEANERA-NET is hence providing a series of activities that consist of 2 webinars and 2 physical workshops:
Webinar 16th June 2017: Guide to public funding & private finance

Webinar 30th June 2017: How to "sell" your business proposition - An introduction to techniques for pitching to potential investors

Workshop October 2017: Intellectual Property, Technology Transfer & Internationalisation

Workshop October 2017: How ready are you for investment
The workshops will be offered as part of the Final OCEANERA-NET conference, to take place in October in Edinburgh. Watch out for the opening of registration at http://www.oceaneranet.eu/ or subscribe to the OCEANERA-NET newsletter to stay informed.
Note: While offered by OCEANERA-NET, the content of the webinars and workshops is designed to be more universally applicable to SMEs wishing to advance their business. Participants from other sectors as well as other types of organisations are also welcome and encouraged.
Focus: This webinar will provide background information on the various types and sources of finance, such as public (local/regional, national and international funding), and private sources (banking, venture capitalist, angel investments, etc). 
Who should attend: The webinar will be suitable for SMEs and other technology developers/providers interested in funding and finance to advance their business. While some specific examples applicable to the ocean energy sector will be presented, overall the webinar will provide a general overview of access to funding and finance, and is thus not limited to stakeholders of a particular sector. 
This project has received funding from the European Union's Seventh Programme for research, technological development and demonstration under grant agreement No. 618099.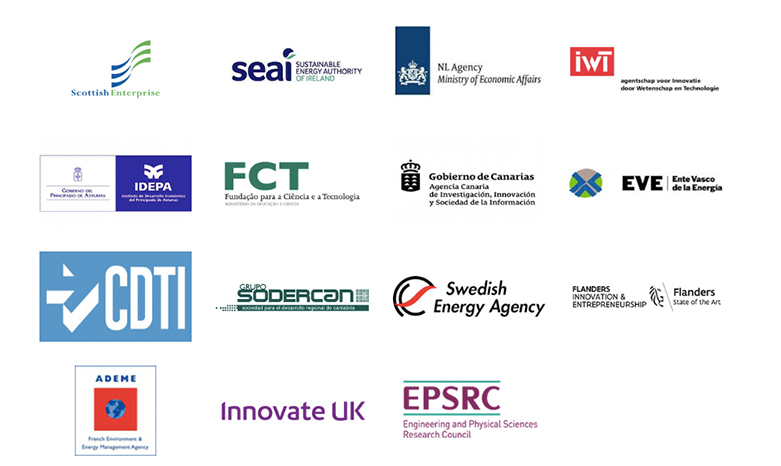 Organiser
The Knowledge Transfer Network is the UK's innovation network. We bring together business, entrepreneurs, academics and funders to develop new products, processes and services.
We can help you develop ideas, expertise and technologies, that have the potential to be world-beating products. Central to what we do is the initiation and building of collaborations.
View our privacy policy here.