Webinar: Immerse UK Social VR Platforms Series: Engage & Mozilla Hubs in pa...
Description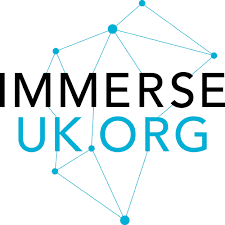 In partnership with:

Synopsis:

The Immerse UK Social VR Platforms Series has been developed to educate people who are looking for alternative options for virtual collaboration, online conferences, & remote working.

Each webinar will focus on two platforms and will involve a panel of unbiased XR experts who have used the two platforms extensively. There will be an introduction to each platform, honest feedback on their capabilities and limitations, and an opportunity for Q&A at the end.
This first webinar in the series, held in partnership with Educators in VR, will focus on the ENGAGE platform developed by VR Education, and Mozilla Hubs. Our speakers have been a part of an international group of XR experts who have been extensively testing social VR platforms since the onset of the COVID19 pandemic in March 2020. Two of our speakers have already hosted large scale international conferences on these platforms including: Daniel Dyboski-Bryant who used Engage & Hubs to run the first large-scale international VR conference, 2020 Educators in VR International Summit, in February 2020; and Evo Heyning who used Mozilla Hubs to run the IEEE VR conference in March 2020.

Speakers: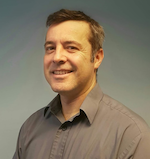 Daniel Dyboski-Bryant: Co-founder, Educators in VR
Daniel is a life-long educator specializing in virtual and augmented reality, immersive technologies, 360 media, teacher training, communication and languages. He speaks 5 languages.
He is a founder of Educators in VR, an open membership-based community of educators, trainers, researchers and startups who meet, share and collaborate in and with VR and AR across multi-user platforms. Here Daniel is also working on a remote VR learning network. His driving aim is to continually explore, test and develop immersive educational resources and methods that democratize education actually deliver improved learning results.
In his work as a lecturer at Coleg Menai, Daniel is developing a education and training VR Lab which hosts a number of innovative projects involving immersive technologies. One project is working towards re-engaging marginal learners with the help of VR. He has recently been awarded to INSPIRE Award for Best Tutor in Wales - Adult Community Learning.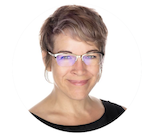 Evo Heyning: Founder - PlayableAgency, CEO & Founder - LightLodges, Producer - XR Guide & Feature Media
Called on as a Magicmaker for New Ventures, Evo is a creative force of nature connecting brilliant visionaries and teams with resources, ideas and opportunities for exponential impact. With 20+ years experience inside major companies, NGOs, media networks, startups and now as a producer Evo brings INTEGRATION, insight and inspiration to new ventures. Current residencies and projects connect VR and Mixed Reality, AI and nanotech R&D with a wide mix of interactive product teams in edtech, personalized product delivery, media, health and impact mapping across fields and sectors.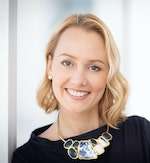 Alina Mikhaleva: Founder, Spherica
Alina Mikhaleva, news media executive and XR expert. With over ten years of experience in broadcast media and content marketing, Alina witnessed digital revolution in the news industry from within. Seeing the overall struggle of the news business to stay relevant to audiences worldwide, Alina shifted her attention to future formats of audience engagement - Virtual and Augmented reality. In 2016, Alina co-founded an LA-based VR startup Spherica and started creating immersive content for clients ranging from AP, HBO, RYOT to Lexus, Google, and many others. Her experience in digital media and immersive tech has led her to develop a deeper interest in how human brains interact with content at large, and inspired her to launch a new initiative. In 2020, Alina founded Less Media Group to drive change in the media industry and utilize technologies to create deep human connections.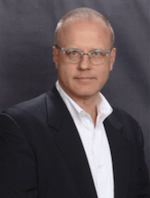 Richard Ward: Global Lead Enterprise VR at McKinsey & Company
Richard Ward is a senior manager at McKinsey where he leads on their Enterprise VR service line, advising and serving clients to help them understand the value of VR to their organizations, the what, where, and how.
Statement of Intent
The Knowledge Transfer Network is committed to increasing diversity and advancing equality of opportunity to create a vibrant climate of inclusiveness across the sectors that we serve.
As a responsible business, it is important to us that we represent the diversity of our people and communities, and that we create an inclusive innovation ecosystem in the UK in which everyone can reach their full potential.
It is vital that we monitor and analyse diversity information so that we can ensure that our processes, events and communications are fair, transparent, promote equality of opportunity for all, and do not have an adverse impact on any particular group.
Your cooperation in providing us with accurate data will ensure that we design and apply policies and processes that embrace a diverse and inclusive environment.
Any information provided on this form will be treated as strictly confidential and will be used for statistical purposes only.
No information will be published or used in any way which allows any individual to be identified.