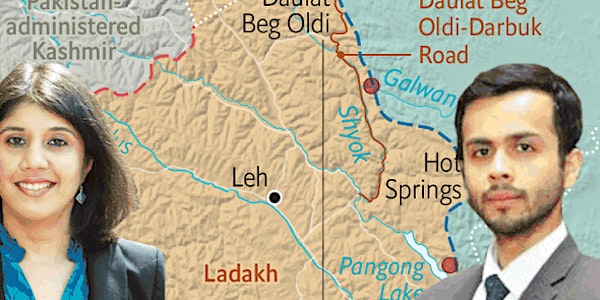 Webinar: India–China Clashes: Escalation Along the Line of Actual Control
This webinar will consider current India-China relations and what this means for the region with an expert panel
About this event
In association with the Defence & Security Forum the Asia Scotland Institute is delighted to bring you this webinar on India/China relations. The growing friction between China and India has become apparent with Chinese and Indian troops facing off at multiple points on the remote, disputed border between the two nations. The situation escalated on June 15 when Chinese and Indian soldiers clashed in the Galwan Valley. At least 20 Indian soldiers died in the skirmish, along with an unknown number of Chinese troops.
This recent violence is a serious escalation. It also demonstrates that despite the two countries efforts to achieve cooperation, their relationship is fundamentally competitive. More worryingly, it appears increasingly likely that it could escalate into conflict with significant wider implications for geopolitics in Asia.
This webinar will carefully consider these recent events on the India-China border and the underlying motivations of the two countries to assess the implications for the region.
On the Panel we have Aaditya Dave, Dr Tanvi Madan and Mr Paul Beaver:
Aaditya Dave is a Research Analyst focusing on South Asia in the International Security Studies department at the Royal United Services Institute.
Dr Tanvi Madan is a senior fellow in the Project on International Order and Strategy in the Foreign Policy program, and director of The India Project at the Brookings Institution in Washington, DC. Madan's work explores India's role in the world and its foreign policy, focusing in particular on India's relations with China and the United States.
Paul Beaver is a strategy advisor and historian with a special interest in China and the South China Sea. He was previously Editor-in-Chief of Jane's Defence Weekly and was an advisor to the House of Commons Defence Committee for 15 years. He now advises companies and countries on a variety of strategy matters from space to armoured vehicles.
The Asia Scotland Institute are trying our best to provide you free to access content on contemporary pan-Asia issues, but if you are able to make a donation to support our activities it would be most welcome. No amount is too small. Donate here