Description
Barcelona Ventures is excited to host a webinar on 24-JAN featuring SV-based startup expert Reena Jadhav who will introduce BV's Silicon Valley Fundraising Bootcamp, scheduled to commence in early FEB 2018. Click here to download an overview of the bootcamp https://docsend.com/view/td62keb
DIAL IN DETAILS:

The Webinar will be held on Zoom - details to be sent to those who have registered
Drill Instructor Reena (who has mentored over 100 entrepreneurs and founded four successful startups) will give an overview of the 4 week online course and provide a taste of what the selected finalists for the course will receive. In addition to giving the attendees a chance to meet and speak with their prospective mentor, Reena will review the course syllabus and provide a Q&A session so that passionate entrepreneurs can address their concerns and share their insights.
WEBINAR LEADER / MENTOR PROFILE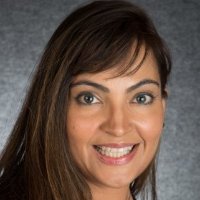 (from http://www.techfuturesgroup.org/reena-jadhav/)
Entrepreneur, investor and startup coach with a passion for disruptive ideas that transform the human experience and create meaningful lasting change. Ms. Jadhav has founded and worked at five startups in mobile messaging, voice recruiting, marketing platform, community platform and loyalty rewards. She has deep experience in identifying fundable game changing ideas, prototyping, team building, fundraising, market launching award winning products, business model innovation and revenue generation.
Currently managing partner at The Batchery accelerator and venture advisor at iGate Incubator. Founder CEO of StartupDen, which is a virtual accelerator that teaches "8 Weeks to Launch" bootcamp for founders to go from selecting an idea to launching within 8 weeks. This Bootcamp is taught twice a year to a small group of 12 Founders in each batch. Host of StartupDen show on VatorTV.com revealing investor funding tips and entrepreneur success secrets. Author of hard copy book "Inspiring Women: Harvard Women Leaders and their Path to Success".
Dreamer, Rule breaker, bootstrapper extraordinaire, idea generator, fundraising pitch coach, marketing DNA, seen about town judging startup contests, moderating panels and keynoting conferences.
Harvard MBA, Wharton BSc. in Marketing and Accounting (graduated summa cum laude).
-------
THE SILICON VALLEY FUNDRAISING BOOTCAMP DELIVERABLES
Each Company will get: Weekly:
I. 2 hour online Class + Q&A
II. 30 minute Virtual 1 on 1 mentoring
III. Access to the Instructor via email
IV. Final Pitch to Silicon Valley investors
--------
Week 1: Pitch Overview & Framework
Week 2: The Problem, Customer and Market
Week 3: Product, Engineering and Demo
Week 4: Fiancial Modeling, Presenting the FInancials, The Ask and Use of Funds
Pitch to Panel of Silicon Valley Investors