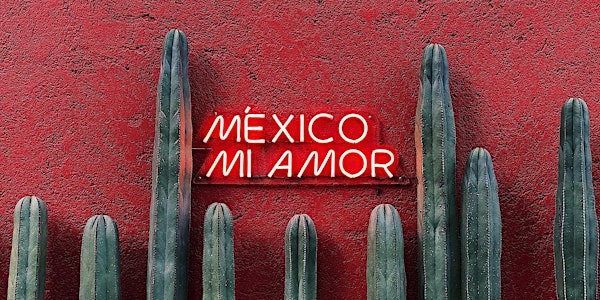 Webinar: Introduction to the Mexican music market
Learn more about streaming's fastest-growing market; Mexico, in this insiders' guide and webinar.
About this event
As part of Music Finland, Music Export Sweden & Music Norway's virtual trade mission to Mexico, we've decided to make the opening introduction to the Mexican music market open to all professionals (limited to webinar capacity: first come - first serve).
In this session our local project manager and Mexican music industry consultant Malfi Dorantes, will bring you up do speed on what you need to know about one of the most exciting emerging global music markets. From marked characteristics, key players and entry strategies - to specific opportunities and possible pitfalls for Nordic professionals.
The Mexican music market has cemented itself as one of the quickest growing streaming markets globally and have reported a 30% year-on-year increase (Music Ally). The market has also been especially open to music from the Nordics and several Nordic profiles are already enjoying a strong local presence. Its touring market has also matured considerably last decade and the country can show to a healthy flora of festivals and club promoters (it's hospitality being second to none). The market is can be seen as an extension of the North-American live music market or be treated as an individual market and a de facto gateway to closely connected markets like Chile, Peru & Colombia.
The session will be done via Zoom's webinar platform. Please RSVP to receive the webinar link and add the date to your calendar.
Nos vemos pronto!
Bio: Mariana "Malfi" Dorantes.
Malfi Dorantes, kicked off her way into the music business 12 years ago, becoming one of the first Mexican women dedicated to independent music promotion. Malfi is now in charge of MalfiCo, the first press agency in Mexico that specializes in music, formed 8 years ago. Over the years, MalfiCo has collaborated with bands such as Whitest Boy Alive, Peter, Bjorn & John, Skott, Datarock, Death By Unga Bunga, Orions Belte and Kakkmaddafakka, working to amplify their presence and expand their audience in Mexico. She is also a Communications professor, music business advisor, podcaster, and has worked as a Journalist and Music Photographer for numerous publications.