About this Event
Ludzie ufają innym ludziom znacznie bardziej niż reklamom i firmowym postom na social media.
Bardziej wierzymy opinii znajomych i rodziny niż nawet najbardziej przekonującym tekstom na stronie internetowej, a do dokonania zakupu bardziej przekona nas recenzja niż niska cena.
Dlatego wiele firm decyduje się na współpracę z influencerami, aby to oni mówili o ich marce i zdobyli zaufanie klientów. Marketing influencerski wzrósł 5-krotnie w ostatnich latach i wciąż przyspiesza. Często też zajmuje 2 miejsce w budżecie marketingowym wielu firm.
Dlatego zamiast wykupywania kolejnych płatnych kampanii an Facebooku, może warto podjąć współpracę z lokalnym influencerem, który zamiast Ciebie opowie o Twoim produkcie lub usłudze?
Mówimy tu o lokalnych influencerach, gdyż to oni często cięszą się większym zaufaniem niż gwiazdy YouTube czy Instagrama.
Dowiedz się więcej o influencerach:
- kim są influencerzy i jakie są rodzaje influencerów,
- jak wybrać odpowiedniego influencera i z nim współpracować,
- Influencer vs Pro Brand Ambassador – który z nich bardziej nadaje się dla Twojego biznesu,
- Paid for vs earned – na czym polega różnica między akcjami promocyjnymi.
O wszystkim opowie nam TOMASZ DYL z agencji marketingowej GottaBe!
Tomasz Dyl jest założycielem GottaBe!, wielokrotnie nagradzanej agencji marketingowej specjalizującej się w marketingu etnicznym i field marketingu. Przez ponad 10 lat Tomasz wraz ze swoim zespołem tworzył i wdrażał kampanie marketingowe dla jednych z największych światowych marek, m.in. Specsavers, o2 Telefonica, EE, Bupa, Norton by Symantec, PKO Bank Polski. Tomasz zdobył również nagrodę Młodego Przedsiębiorcy Roku, podczas gdy jego firma zdobyła tytuł Start-up Roku.
Oprócz prowadzenia własnej firmy, Tomasz prowadzi wykłady z marketingu na Southampton Solent University, jest także mentorem i prelegentem.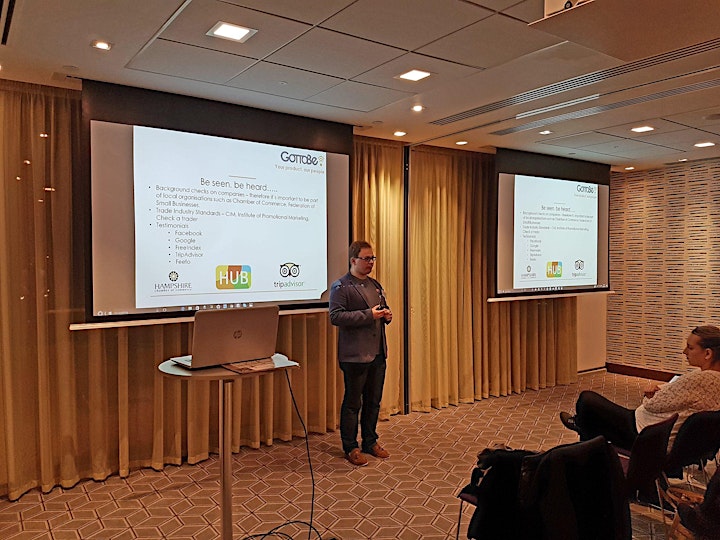 Webinar jest darmowy, wystarczy się zarejestrować i dołączyć do nas przez link 28 lipca o godz. 19.00.
Do zobaczenia!