Event Information
Refund Policy
Contact the organiser to request a refund.
Eventbrite's fee is nonrefundable.
Whether you are caring for yourself or educating your organisation on the value of self-care this course is for you....
About this Event
Developing Self-Care SkillsTraining
The human brain is a complex and well-designed machine. What do you have to do with machines? You must maintain them!
Companies, leaders and managers are often accused of thinking more about the bottom line than they do their own employees.
Unfortunately, this criticism stems from a bit of truth — but it doesn't have to be true for you or your organisation. Whether you are caring for yourself or educating your organisation on the value of self-care this course is for you.
This interactive online 2-hour training has been developed to support emotional health and promote wellbeing.
Even with a strong understanding of your emotions and how you typically react, it's important to analyse them regularly.
As professionals we are skilled at caring for our children and young people, providing a safe place and someone to listen. This can be an intense and demanding role in normal times but with many children and young people struggling with the stresses and additional anxieties provoked during a pandemic, many of us have been coping with a range of challenging situations from angry outbursts to the difficulties of trying to set and maintain boundaries to keep them safe and comply with government restrictions.
With all of this, it's not surprising that professionals are reporting feeling tired, stressed and emotionally exhausted.
It offers practical ideas for developing self care skills and habits that help soothe the mind and re-charge your batteries, without spending loads of money.
This training consists of real-time sessions & techniques, discussion groups and opportunities to practice and network with each other.
This training can be linked to your continued professional development CPD and is a great way to network with other professionals
LEARNING OUTCOMES
What self-care is and why it is important
Understand common triggers for stress and how the body reacts
Reflect on current coping strategies to assess what's working and areas to develop
Develop a personalised self-care wheel and self-care plan
Explore blocks to self-care in different areas of their lives
Set goals to improve wellbeing and help sustain positive self-care in the long-term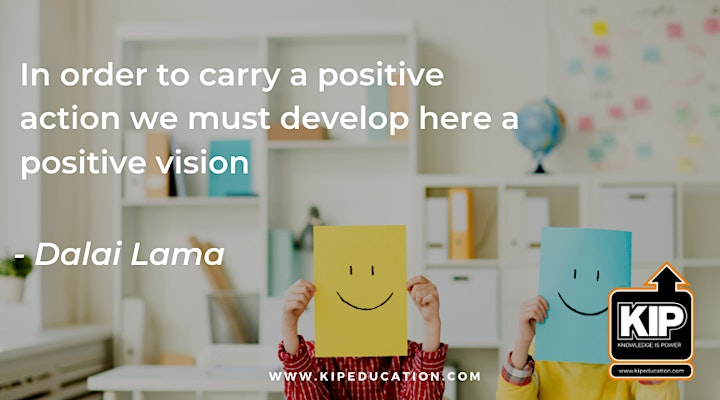 WHO IS THE COURSE FOR?
By exploring the concepts in this training, participants will not only learn about others, but about themselves— self-care & mental health affects everyone.
Participants have reported that they have gained skills and knowledge that improve their workplace, programs, and even their own lives.
WHAT ARE THE TEACHING METHODS?
The session combines various teaching methods, including:
Discussion
Presentation.
An experiential exercise.
Small group and pair work.
Whole group discussion.
Testimonials
"Outstanding course!! very engaging and charismatically delivered"
"Excellent! Down to earth approach"
"Good pace and excellent resources!"
ABOUT OUR TRAINING
At KIP Education, the experiences of professionals, and the young people they work with, are at the heart of our training programme. Each year we deliver training to over 10,000 professionals, and our expert trainers give you the practical skills to support the young people you work with.
Our training courses are designed to build your understanding of key issues & give you the confidence to make a difference in young people's lives.
KIP Education CIC is a boutique provider of innovative learning solutions for all organisations large or small. Our customised offerings are focused on reducing the cost of training while maximizing results.
KIP Education can provide training in your area for small or large groups.
To arrange a course please contact us.
For more information please visit our training course page.
Date and Time
Location
Refund Policy
Contact the organiser to request a refund.
Eventbrite's fee is nonrefundable.