Event Information
Location
Webinar - Online
United Kingdom
Description
Open innovation and funding opportunities

Has your innovation project or market launch stalled because you need to find specific expertise externally and aren't sure how to find it?
The Ocean Energy ERA-Net project has teamed up with Enterprise Europe Network (EEN) so that you can learn more about how EEN can help your organisation, as well as about the free resources which are available.
This webinar will cover issues such as:
- Defining your technical needs for the next stage in product development/taking new products to market.
- Identifying opportunities for partnering with other organisations e.g. test centres/development partners/potential first users.
- Facilitating discussions (including IP issues) with other parties.
- Highlighting support available to help you to find the most relevant funding routes and support you in applying for funding.
The Enterprise Europe Network offers companies access to a vast network of 4000 business advisers across the World focused on business collaboration for innovation - and the services are free.
*** Full webinar Joining Instructions will be emailed to you after registration. ***
Who should attend
The webinar will be suitable for SMEs and other technology developers/providers interested in innovation, funding and support to advance their business. While some specific examples applicable to the ocean energy sector will be presented, overall the webinar will provide a general overview of access to funding and finance, and is thus not limited to stakeholders of a particular sector.
There is also a webinar on the 5th February 2018 entitled' Investment Pitch: Communicating your Value Proposition to Investors'. For more information, and to register click here.
This webinar is also offered in conjunction with the OCEANERA-NET Final Conference which is taking place on the 30th and 31st January 2018 in Edinburgh. For more information and to register visit Breaking Through : Innovation & collaboration in ocean energy.
Context
This webinar is being developed and delivered within the framework of the EU funded Ocean Energy ERA-NET. This programme involves 15 national and regional funding agencies from 8 countries who have coordinated funding programmes between European countries and regions to support research and innovation in the ocean energy sector.
The European ocean energy sector is a world leader presenting the most advanced technology so far and it is recognised that ocean energy will play a role in Europe's energy objectives and it will also provide with new opportunities to stimulate technological innovation, commercial activity and competitiveness.
SMEs often face a whole range of challenges affecting their potential for growth or indeed long-term survival. In a sector not yet fully commercialised, such as the ocean energy sector, a combination of public and private support is required until the sector is ready for revenue support and private investment to dominate.
This project has received funding from the European Union's Seventh Programme for research, technological development and demonstration under grant agreement No. 618099.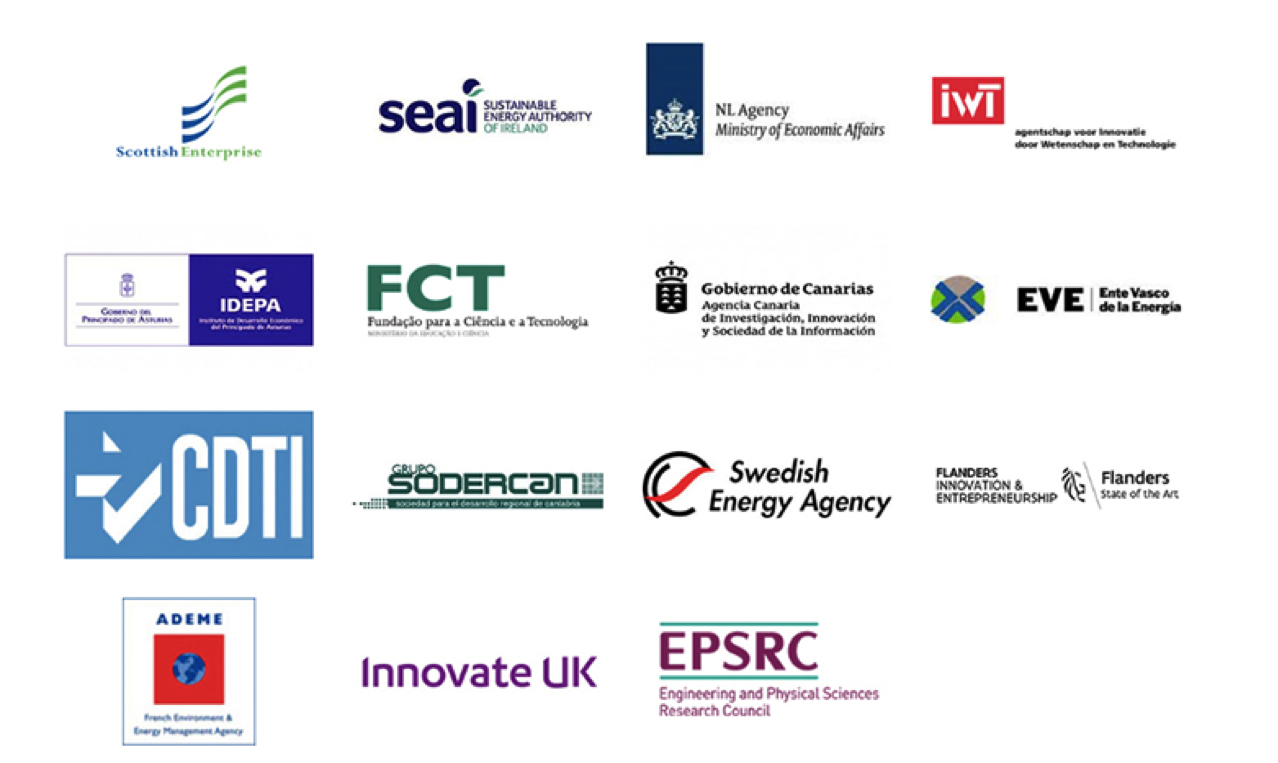 Date and Time
Location
Webinar - Online
United Kingdom