Refund policy
Refunds up to 1 day before event
An opportunity to experience Light Language channellings and receive guidance to open your unique channel to connect with Light Language.
About this event

Light Language is a cosmic language that speaks through sound and energy. These messages are interpreted by the heart rather than from the programmed mind. Light Language helps to shift your energy to a higher octave. For those who are ready, Light Language can also help activate dormant portions of the DNA. This activation helps to remind you of your soul mission, soul gifts and qualities, helping you connect to positive stellar races that you have a natural affinity with. There are many different versions of Light Language, though the common factor is they are being streamed via the connection to their higher consciousness, whilst at the same time being translated into sound and movement by the being acting as a conduit for these codes.

This event will be informational and experiential. There will be processes to open your channel to connect with the various forms of Light Language in the Universe. This event will include an attunement with Steve Nobel, a Q+A with THREE Light Language Teachers/Channels, including how to open your own connection, as well as an experience of different forms of Light Language specially chosen to help you to develop as a channel.
***THIS WEBINAR WILL BE RECORDED*** You will receive the recording automatically through Eventbrite within a day or two of the live event.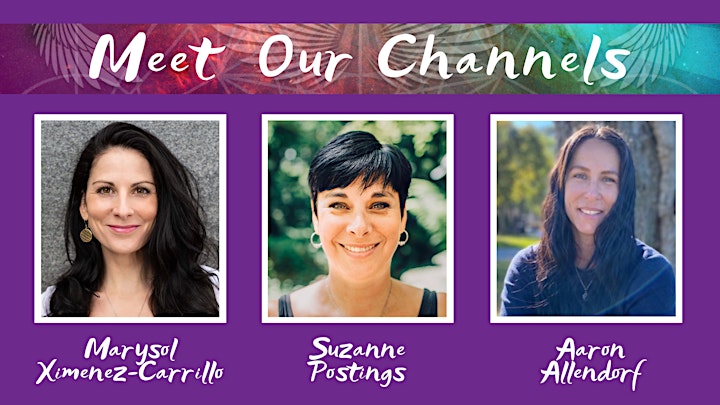 Marysol Ximenez-Carrillo is an intuitive sound and energy healer and a singer/performer, having worked at theatres for over twenty years. Guided by the spirit world, she channels healing light information and brings it into this world through intuitive singing with sound and light language. She offers sound and energy healing sessions, spiritual coaching and online events, such as sound healing transmissions and guided inner journeys. She leads group meditations for personal and planetary healing and creates music for the soul, guided meditations and personalized sound healing journeys. You can find her English and German tracks on YouTube and find out more on her website. Scroll down to see Steve's podcast with Marysol.
Suzanne Postings is a Galactic Shaman assisting you in awakening your multi-dimensional gifts. She channels powerful Light Language DNA activations, accessing latent codes in your energy system that activate your Soul's truth. This also shifts old Karmic energy and assists you to hold higher frequencies of light, so you can shine your truth as a beacon of light here on Earth. Suzanne has worked in the field of multidimensional healing for 20 years gaining a wealth of understanding to draw upon to help clients to shift their frequency and awaken their potential. She lives on the Atlantic Ocean in the majestic and ancient Cornwall UK. Find out more on her website and scroll down to see Steve's podcast with Suzanne.
Aaron Allendorf is an energetic alchemist who transmutes energy to allow for individuals to access their highest vibrational frequency through various dialects of light language and channelling to allow for the highest vibrational beings to share their knowledge. Aaron is also an Intuitive and receives guidance intuitively while speaking light language. She works closely with the Council of Light, galactic beings, Gaia, animal totems, angels of all realms, dragons, and the elementals along with many other beings of light. Aaron utilizes light language to speak to one's soul directly to provide guidance or clearing that is needed in that particular moment to assist in their journey. She was gifted her light language at the 8/8 Lion's Gate Portal in 2020 during a meditation and it has flourished into a variety dialects and hand gestures over the last year. Find out more on her website and scroll down to see Steve's podcast with Aaron.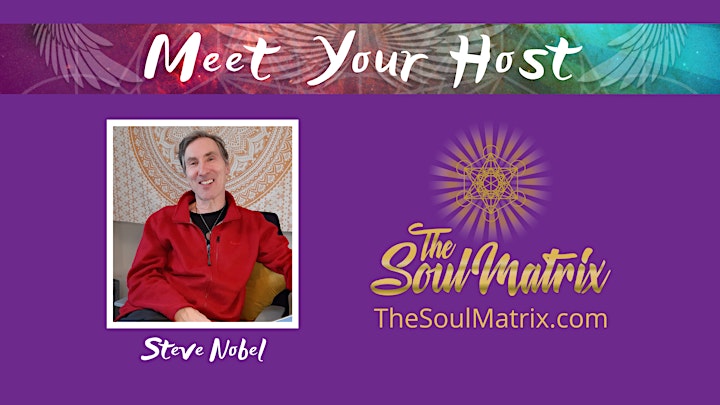 Steve Ahnael Nobel is the author of 6 non-fiction books, the most recent is entitled 'The Spiritual Entrepreneur'. He is a book mentor and spiritual coach. He was a director of a not for profit spiritual organisation called Alternatives (based in St. James's Church, Piccadilly, London W1) for 13 years, leaving on the Winter Solstice of 2012. Subsequently, after leaving he began his own work. He created a healing system called Soul Matrix Healing. He also began creating a series of transmissions which are freely available on his website and YouTube channel. These transmissions are played all over the world and so far, Steve has over 140K subscribers. Visit www.thesoulmatrix.com