Webinar - UK-Sweden Call for Proposals for Joint R&D Projects in Aerospace
Description
The ATI and Innovair, the Swedish programme for aeronautics, together with delivery partners Innovate UK and Vinnova, have launched a new funding call for aerospace R&D projects. The funding call has been developed to foster R&D projects between the UK and Sweden to advance both countries' pursuit of transformative technology in air transport and builds on the first UK-Sweden funding call launched in 2018. UK and Swedish organisations can apply to develop aerospace technology in partnership. The combined funding matched with industry contributions amounts to £9m.
This is a unique opportunity to leverage the strengths of both the UK and Swedish aerospace sectors for future growth as the air transport sector transitions to a more sustainable future.
Programme:
13:00 Introduction by Chairman - Andreas Netz, Vinnova
Welcome Words by British Ambassador to Sweden - Ms Judith Gough
Written Statement by Mr Carl Rosén, Director General from Ministry of Enterprise and Innovation (TBC)
13:10 Introduction to the Call

Background of the call - Scott Pendy, ATI
Presentation of the Funding Call – Justin Davies-Trigg and Alexis Blades, Innovate UK and Sanna Edlund, Vinnova
Q&A Session
13:30 Industrial View of the Call
Gary Way, Head of EU and International R&T Programmes, Rolls-Royce
Jenny Gardner, Saab
Robert Lundberg, GKN SE+UK
Tobias Björnhov, Corebon
14:10 Pitches*
14:55 Conclusions and Wrap-up
Anders Blom, Innovair

15:15-17:00 Pre-scheduled Meetings**
*2 minute pitch presentations
If you are interested in presenting a 2 minute pitch on your ideas for cooperation, please select this option during registration. You will be sent further instructions and a template to complete ahead of the event.
**Pre-scheduled meetings
Powerful event networking through 1:1 virtual meetings. In addition to the presentations and pitches that will be taking place via the webinar, the KTN is providing delegates access to Meeting Mojo - this tool will enable you to book video meetings with the other delegates which will take place after the webinar. The meetings will be 10mins and conducted over the embeded video chat.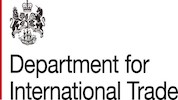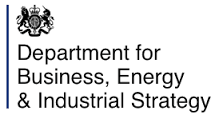 ***Statement of Intent***
The Knowledge Transfer Network is committed to increasing diversity and advancing equality of opportunity to create a vibrant climate of inclusiveness across the sectors that we serve.
As a responsible business, it is important to us that we represent the diversity of our people and communities, and that we create an inclusive innovation ecosystem in the UK in which everyone can reach their full potential.
It is vital that we monitor and analyse diversity information so that we can ensure that our processes, events and communications are fair, transparent, promote equality of opportunity for all, and do not have an adverse impact on any particular group.
Your cooperation in providing us with accurate data will ensure that we design and apply policies and processes that embrace a diverse and inclusive environment.
Any information provided on registration will be treated as strictly confidential and will be used for statistical purposes only.
No information will be published or used in any way which allows any individual to be identified.