Join us on a LIVE Webinar with SSAS professionals to find out how you can use other people's SSAS to fund your property!
About this event
Join us for a live webinar with Sourced's Managing Director, Stephen Moss, SSAS Expert, Kevin Whelan and UK Property Investor and Sourced Humber Director, Jason Kay, on Friday 25th June at 12:30PM.
What we'll talk about:
Getting money for your property journey
Getting started
Joining the community of SSAS investors
Polls for you to answer and see results
Speakers

Host - Stephen Moss, Managing Director, Sourced
Stephen is a vastly experienced property investor and business founder, sourcing and developing property for over 20 years. Having traded hundreds of properties over the years and worked with investors from all over the globe, Stephen came to the realisation that there was a gap in the market for investor services. In 2017 Sourced was formed and is now the largest network of over 150 property investment specialists who are all a part of the same property investment eco-system.
Host - Kevin Whelan, SSAS Expert, Wealth Builders
Kevin is one of the UK's leading experts and authorities on SSAS Pensions, also referred to as the Director's Pension. However, Pensions are just 1 of 7 assets that Kevin focuses on in order to help his clients achieve Financial Independence. In 2019 Kevin launched the WealthBuilders Membership to allow anybody to follow the exact blueprint which he himself followed to break free of the rat race and build true wealth.
Guest Speaker - Jason Kay, Sourced Humber Director
Jason is a full time Property Developer, SSAS Trustee and Director of Sourced Humber, an investment property specialist business based in Lincolnshire. He joined the Sourced Network earlier this year and prior to Sourced, Jason was a Procurement Specialist.
Can't make the date/time?
Although it's better to watch the webinar live (to ask any questions you might have), we understand if you can't make it. So don't worry, register anyway and we'll send you a recording the next day.
About Sourced Capital
Sourced Capital is the home of property backed investing, helping investors generate fantastic returns by investing savings, ISAs and pensions into loans secured against UK property.
Nothing can be guaranteed, but because of our conservative approach and extensive underwriting processes, we believe the Sourced Capital portfolio is, from a risk- adjusted-return standpoint, well positioned to be able to sustain a severe economic downturn.
Results speak for themselves.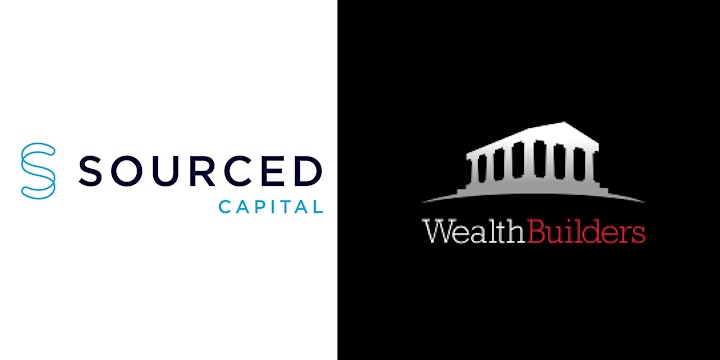 Organiser of Webinar - Using other people's SSAS to fund YOUR property