Webinar: World's First Floating Nuclear Power Plant
About this Event
In 2019 the final act in an interesting piece of maritime history took place in Brownsville Texas with the final ship-breaking of a unique ship, a WW II Liberty ship, that was converted into the world's first floating nuclear power plant by the US Army Corp. of Engineers.
This presentation will tell this story of the MH-1A STURGIS
The ship was built in Panama City, FL, in 1945 and in the mid 1960s converted to house a 10MW nuclear power plant. She then saw service in the Panama Canal Zone from 1968-75, and returned to the US in the 1977 for de-fueling and lay-up. In 2015 she was brought to Galveston for final removal of the remaining nuclear plant components and then in 2018 moved to Brownsville for final disposal.
Speaker:
Peter Noble, C.Eng, FIMarEST, FSNAME, FIESIS, FCAE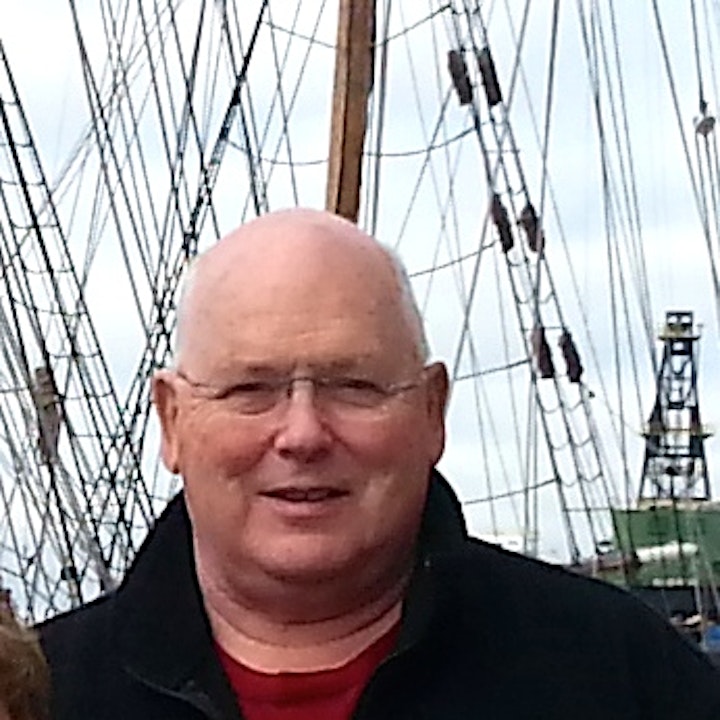 Peter Noble is a naval architect, marine and ocean engineer with a wide range of experience in the maritime and offshore sectors. His career began as an apprentice draughtsman at Denny Bros. shipyard in parallel with attending the University of Glasgow. His career has included positions with shipyards; with ship and offshore design consultants; with offshore and marine research and development companies; with major classification societies and as chief naval architect with the international oil company.
Peter's professional accomplishments have been widely recognized including receiving the SNAME 2006, Admiral Jerry Land Medal and the 2009 Offshore Technology Conference - Distinguished Achievement Award for Individuals.
Peter is a vice president of IMarEST and he is a past president of the SNAME. He currently serves on the advisory boards of a number of marine and offshore companies, technical institutions and universities, in the US, the UK, Canada and Singapore.
He is currently based in Texas and undertakes consulting and advisory assignments internationally in the fields of maritime, offshore, and arctic technology as well as engaging in lecturing and supporting student and young professional activities on a global basis. In his spare time he pursues his interests in all things maritime with particular focus on small boats, and indigenous craft.
Additional event information:
This webinar is hosted by Dr. Nimi Abili, CEng, CMarEng, FIMarEST - Technical Meeting Coordinator
Public event - all welcome
A CPD would be available for those who attend to the end - please contact technical.hou@branches.imarest.org