Refund policy
Refunds up to 7 days before event
We are delighted to invite you to our online webinar on Anxiety Disorder, ADHD and Recovery (We also cover autism)
About this event
We are delighted to invite you to our online webinar on Anxiety Disorder, ADHD and Recovery (We also look into how the autistic brains react to anxiety and how to overcome it)  (Limited places)
 Everyone interested in the subject is welcome to join from home.  This is an online event that you can join from home via your PC, laptop or phone.
Select your preferred date and go ahead to register. We will send you a link via your email to join the webinar a few days before the webinar date.
 The learning outcomes include:
An in-depth understanding of how the ADHD brain works and reacts to anxiety disorders
Understand how to efffectively manage ADHD, autism and anxiety from The Polyvagal Theory perspective
How the anxious ADHD brain processes thoughts, feelings and behaviours
Learn about the brain regions implicated in ADHD and anxiety
Understand the connections between adhd, autism, childhood trauma, PTSD and anxiety
Learn about the regions of the brain implicated in autism and how these regions can be improved to reduce symptom presentations
Learn about helpful tips on helping children with ADHD/anxiety
Other focuse for the webinar:
• How to avoid the typical mistakes made in treating anxious ADHD.
How Much Does a Ticket Cost?
Early bird registrations from £28+vat+fee. It will go up to £46+vat+fee if you book late. Click the tickets button on the top right to see the prices.
Take-Home Recovery Materials:
Power-relaxation meditations and exercises for recovery.

Handout that summarises key recovery concepts.
What Previous Attendees are Saying
I'm coming at this topic from several different angles, both professionally (as a counsellor/coach), and personally (as someone who has ADHD and anxiety themselves, and also a wife, mother and fellow community member of people with the same or similar conditions!) I was so on board with everything you've said here, from a combination of past learning and personal experience, and it was incredibly useful to see it all collected in the same place. I really appreciate your presentation style as well; I attended one of your General Anxiety Disorder seminars a couple of years ago and it (along with the meditation sound file you provided afterwards) made a huge difference to the way I approach my own anxious thoughts and behaviours. Sharon S., Counsellor (2/2/21)
Thank you for the opportunity to attend this event online. I learned a lot to support my practice and my son. Sharon T., Therapist (2/2/21)
I found it fascinating - a good insight, interesting material and support techniques. Thank you. Esme H., Care Consultant (5/9/20)
Excellent course with lots of useful information about ADHD and Anxiety and having both conditions together. Having completed an ADHD course before, this was in so much more detail and much more useful from a therapeutic point of view as well as a parent. Different techniques explained so well to help in the recovery of both conditions. Each section/session broken down and delivered in an easy to understand approach by Wale. Would definitely recommend this course to others. Lorna D., Counsellor and Parent of ADHD/Anxiety sufferer (5/9/20)
"I have learnt a significant amount in a very short space of time. Great course! N. Armstrong, Higher Asistant Psychologist
"My son has just been recently diagnosed with ADHD and has severe anxiety. The course was brilliant. The tutor put things simply and increased my understanding." --Becky D., Mum of an ADHD child
I have both anxiety and ADHD and can't get NHS help as I don't have a permanent address. I loved this course! I learnt loads and realised a lot about my past. Even though there was so much to take in, I was able to concentrate on the things that applied to me which was good." --Ellie Rose Guillory, Artist/ Performer
"Excellent presentation of complex subject. Enlightening and interesting. Thank you!"-- Professor R. Plant
"I have two children with ADHD, one diagnosed. I found this course very informative." -- Mrs S. Quasin
"I have ADHD myself and the course provided me with some really useful information which I can apply to my life." Anonymous
"Excellent, detailed, expert! " -- Tom McHugh, C. Eng., M.I.E.T. R&D
"I found this event fantastic. I learned about the complexity of the brain and the large complex condition and varitey of ADHD conditions." --Eilish Duighan, Dietitian Specialist Paediatric
"I attended this ADHD course to understand more about how to help children within school. Excellent day! Very useful and lots of great things to take back to school." --Vicky S., L.S.A
"Excellent CPD! I work with CYP and with learning difficulties and needed more insight. Easily absorbable, excellent content. " --L. Smith, CYP Counsellor
Myself and my daughter have ADHD. Highly recommended! I do think that this content should be implemented within parliamenary scenario to help understdand many issues of youth today." --Mum of an ADHD son
"Excellent explanations, very useful course." -- S. Suneya, Parent
"Interesting, informative; glad I came." --C. Underwood, Psychotherapist
"Excellent course. Very interesting. It should be compulsary for CAMHS (CYPS) as they don't know enough about ADHD!" -- Mum of an ADHD child
"Very interesting! I would recommend to others." -- C. Wilson, Safeguarding Education
"I have a son with ADHD and work in a primary school. It was very interesting to learn about brain parts and how these impact on ADHD. Very clear and interesting. -- S. Farnham, Mum of an ADHD Son
"Brilliant! Tons of info - very engaging speaker. Intense information delivered well. Thank you!! S. Lewis, Counsellor
" Really enjoyed the course - very useful, relaxed, friendly and informative. Well paced delivery too. T. Corfield, adult with ADHD
"Great workshop. Leaving feeling revitalised with some useful tools to think about." -- Ellen M., Company Director
"Very informative and it has good rationale behind it. My son came with me and to see him showing an interest and understanding gave me hope." Michelle T., Student Mental Health Nurse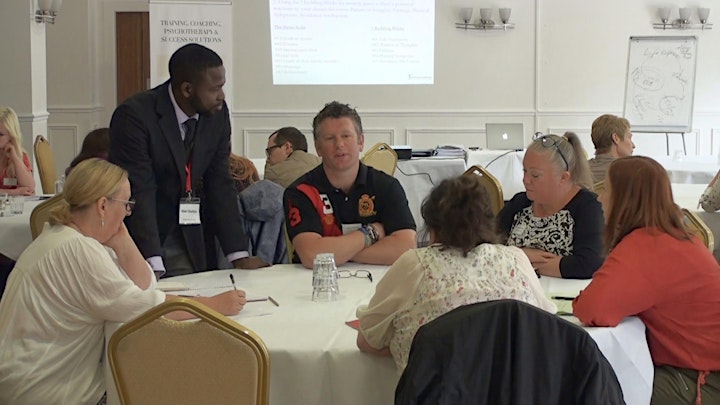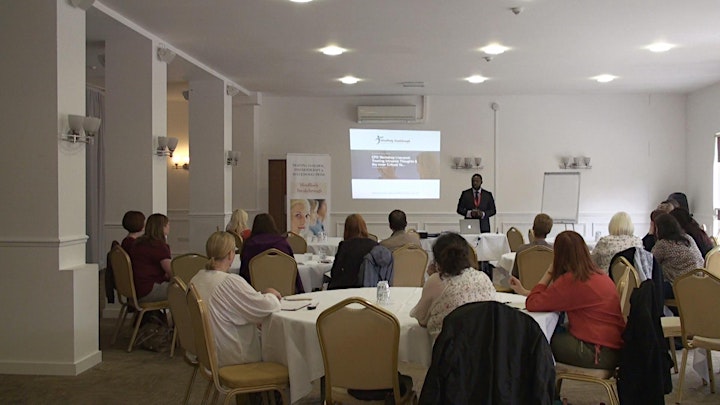 Why don't you come and judge for yourself? 
If you feel this course can benefit you or any of your family members, friends or colleagues, why don't you let them know about the event and give it a try? 
Those who have attended the event in the past always said that they were glad they made the investment even though they were a little bit unsure at the start (See previous attendees feedback below).
WHAT TO DO NEXT 
All you need to do is to register your ticket to attend this event now.  The event is expected to be oversubscribed as there are very limited spaces. So book your seat now to avoid disappointment. Please only register if you are sure that you will be able to attend this event. We really want every ticket taken to be used on the day. Thank you for your co-operation.
WHY IS THE EVENT SUBSIDISED AND WHAT'S THE CATCH?
The first reason this course is subsidised is networking. Relationships are very important. In a live event like this, there is ample opportunity to connect with like-minded people, share experiences, get motivated and discover what is working for others. I have been able to meet and connect with some amazing people in events such as this one.
The second reason why this is a subsidised event is the feedback that we get from our attendees. This is extremely useful. It helps us improve our courses and get better in serving others.
IS THIS GOING TO BE A HARD SELL?
We practise authenticity because that is one of our highest values. MindBody Breakthrough does not use hard selling tactics because manipulation eventually leads to failures and stress at some point down the line. 
If you enjoy the day and think that any of our materials, online courses or future workshops can be beneficial to you personally or to your work, then we can discuss options once you have completed this full day. We just want you to come and enjoy the day, acquire additional helpful skills and make new friends.
Spot allocation is on a first-come-served basis due to limited availability. If you are planning to attend please reserve your spot now.
A certificate of attendance will be issued.
I look forward to seeing you there,
Best regards,
Wale Oladipo
Director & Lead Trainer Mind Body Breakthrough
Terms and Conditions
Cancellation:
Cancellation charges are applied in all cases. We regret that this has to be done. All bookings involve administrative costs and it is difficult to fill vacant spaces as a result of late cancellations.
Cancellation charges are applied based on when the written cancellation notice is received. See the following refund rates:
Over 2 weeks' cancellation notice: Full refund

1-week cancellation notice: 50% refund

Less than 7 days cancellation notice: No refund unless in exceptional circumstances, for which a medical certificate may be requested.


Alternatively, a substitute delegate can be named at any time before the course. There will be no extra surcharge for making a substitution.
No refund will be payable for non-attendance or if no prior notice of cancellation is given.
The refund will be issued after the course.
Pictures/Videos:
Please be aware that from time to time the presentation (online or offline) may be photographed or filmed for educational, quality or promotional purpose (this happens occassionally). MindBody Breakthrough takes confidentiality very seriously and aims to use any films or photos that may be taken according to the strict terms and conditions on live events. For case study clips, permission will be sought from individuals involved before the clip of that matter is used.
(Webinar)Course Recording Provided to Attendees:
The course recording provided at the end of the webinar must never be shared with others who have not registered for the course themselves. The terms of usage is restricted to the person who has legally registered for and attended the course. Therefore sharing our course (webinar) recording to non-attendees is strictly prohibited. We recommend that all interested individuals should register and attend the course themselves.