About this Event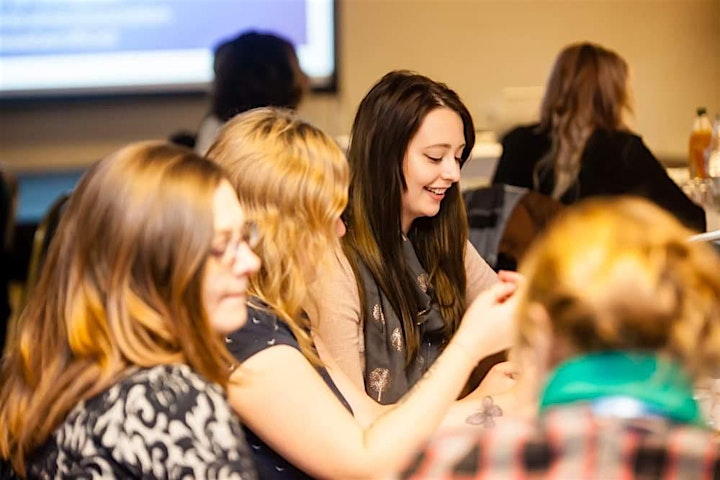 Following on from the success of WEDCON 2019 we bring you WEDCON 2021
A day designed to inspire you, motivate you and teach you new strategies to grow your wedding business.
The day is an opportunity to build upon your business and celebrate all that is great about the industry we work in! The day will bring together like minded, wedding businesses and professionals from all around the UK, promoting positive learning and networking.
You'll mingle with our on the day speakers and Katie and Roxy, the founders of The Wedding Industry Supplier Network, a now global business started in Feb 2019. As wedding business owners, they found that typical networking wasn't working for their bridal business, they set up an online wedding business community to support professionals around the world, and to date have held over 200 wedding business meet ups since the business launch in Feb 2019.
Secure useful business connections, forge new, and improve upon existing business relationships and showcase your business to others in the industry. You'll leave WEDCON motivated with a refuelled passion for your work, ready to esculate your wedding business.
Join in the training and speaker talks you want to, and and then mingle with and other wedding business owners throughout our day. This is how we like to make new business relationships.
With expert training and engaging speakers on topics such as how to utilise your social media, client attraction, business growth, motivation, sales and converting more enquiries into bookings, this event is perfectly timed to be at the end of wedding season, when you can wind down and have the time to work on your business.
You will also mingle and network with our regional brand ambassadors who host monthly meet ups in your local area. A great opportunity to see what The Wedding Industry Supplier Network is all about and to hear about how our network can grow your business.
Talks by inspiring brands and businesses on key business topics
Business growth potential
5 expert speakers to inspire motivate and educate you on key areas for your wedding business
Free Parking
Tons of motivation
Free marketing - it's all about getting those selfies in on the day with those who have influenced you or shared an idea with, making quality connections.
Exposure for your wedding business - network with influential people in the industry and those from our network who arrange styled shoots, busy wedding fayres and more....
All whilst surrounded by positive, like minded and inspirational business owners in the room.
Limited number of Early Bird Ticket tickets available at 20% off for standard and VIP. Book now to secure your early bird discount.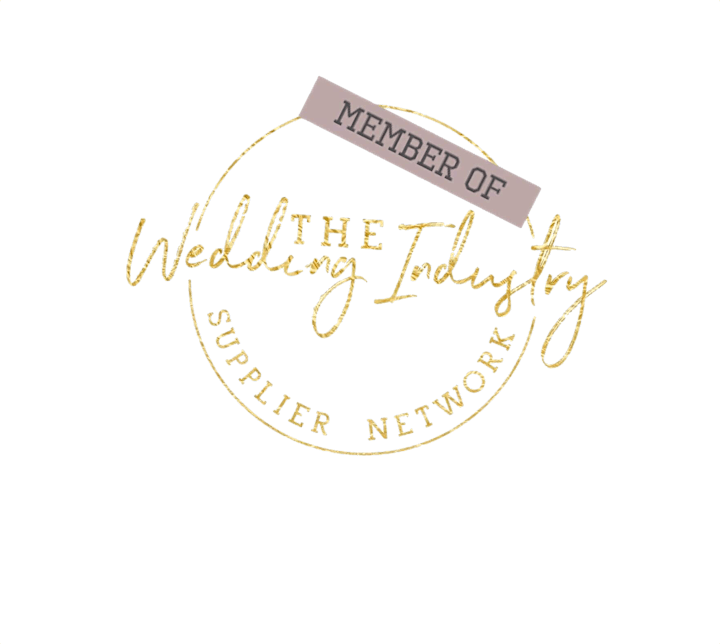 TERMS AND CONDITIONS
THE WEDDING INDUSTRY SUPPLIER NETWORK FACEBOOK GROUP IS OPEN TO ALL WEDDING COMPANIES AND SUPPLIERS IN THE UK WANTING TO NETWORK AND SHARE EXPERTISE, EXPERIENCES AND SUPPORT. THE TWISN RESERVES THE RIGHT TO DENY ACCESS TO THE GROUP OR REMOVE INDIVIDUALS FROM THE GROUP AND OR DENY ACCESS TO EVENTS SHOULD THEY BE DEEMED NOT SUITABLE FOR MEMBERSHIP. THE TWISN MEMBERS ARE RESPONSIBLE FOR THEIR ANY CONTENT THEY MAY POST OR TRANSMIT THROUGH THIS AND ANY OF OUR OTHER GROUPS UNDER THE TWISN NETWORK UMBRELLA. THEY WILL BE IDENTIFIED AS THE ORIGINATOR OF POSTS AND SHOULD ACT RESPONSIBLY. ANY POSTS THAT DO NOT SUPPORT OUR VALUES OF POSITIVE NETWORKING WILL BE REMOVED. NO EXPLANATION NEEDS TO BE GIVEN. THE TWISN DOES NOT GUARANTEE THE ACCURACY OR QUALITY OF CONTENT POSTED. POSTS AND CONTENT INCLUDING VIDEO SHARED IN THIS GROUP, OPINIONS OF REGIONAL COORRDINATORS OR ADVICE GIVEN AT OUR EVENTS DO NOT NECESSARILY REPRESENT THE VIEWS OF TWISN. TWISN ACCEPT NO RESPONSIBILITY OR LIABILITY FOR ANY SUCH LOSS INCURRED BY THE USE OF SUCH CONTENT OR SUCH ADVICE. POSTING OF UNSUITABLE CONTENT OR INAPPROPRIATE BEHAVIOUR AT ANY OF OUR EVENTS COULD LEAD TO A BAN FROM THE GROUP AND REFUSAL TO EVENTS WITHOUT REFUND. TICKET ENTRY WILL BE REQUIRED PRIOR TO THE EVENT AND CANNOT BE PURCAHSED ON THE DOOR. REFUNDS FOR CANCELLED PAID FOR EVENTS WILL BE PROCESSED BY TWISN ON NOTICE OF CANCELLATION, THEY WILL AUTOMATICALLY PROCESS REFUNDS AND IT WILL BE CREDITED BACK TO YOUR ACCOUNT WITHIN 7-10 DAYS OF THE EVENT DATE AND WILL AUTOMATICALLY BE REFUNDED TO THE PURCHASE CARD. THERE WILL BE NO NEED TO CONTACT US. FOR EVENTS THAT HAVE BEEN RESCHEDULED THE TICKETS CAN BE TRANSFERRED TO THE NEW DATE. SHOULD THIS DATE NOT BE SUITABLE PLEASE APPLY FOR A REFUND BY CONTACTING TWISN. YOUR STATUTORY RIGHT TO CANCEL ATTENDENCE, TICKETS CANNOT BE REFUNDED, EXCHANGED OR CANCELLED AFTER PURCHASE EXCEPT FOR THE TERMS LAID OUT PREVIOUSLY. BY PURCHASING A TICKET FROM US YOU ARE AGREEING TO THE FOLLOWING: YOU GRANT THE TWISN PERMISSION THE THE USE OF IMAGES AND SOUND ON AUDIO OR VIDEO BE USED BY TWISN WITHOUT PAYMENT OR OTHER CONSIDERATION. IMAGES MAY BE EDITED OR COPIED, EXHIBITED, PUBLISHED OR DISTRIBUTED. ADDITIONALLY YOU WAIVE THE RIGHT TO COMPENSATION OR ROYALTIES FOR USE OR INSPECTION OF THE FINAL PRODUCT BEFORE USE. THE IMAGES MAY BE USED WITH AN UNRESTRICTED GEOGRAPHICAL AREA. PHOTOGRAPHIC, OR VIDEO RECORDINGS MAY BE USED IN PROMOTIONAL MATERIALS, FACEBOOK AND OTHER SOCIAL MEDIA CHANNELS, PINTEREST, TWITTER, INSTAGRAM AND OTHERS. EMAIL NEWSLETTERS AND OTHER PROMOTIONAL RESOURCES. YOU WILL BE CONSULTED ABOUT THE USE OF IMAGES USED IN A WAY THAT HAS NOT BEEN MENTIONED ABOVE. THERE IS NO TIME LIMIT NOT AMOUNT LIMIT ON THE VALIDITY FOR RELEASE NOR USE AND NO GEOGRAPHICAL LIMIT ON WHERE THE PROMOTIONAL MATERIALS MAY BE USED. THIS RELEASE APPLIES TO PHOTOGRAPHIC, AUDIO AND VIDEO RECORDINGS BY TWISN OR ON BEHALF OF TWISN BY ITS EVENT COORDINATORS OR BY ANY OTHER INDIVIDUAL PAID OR OTHERWISE INSTUCTED BY TWISN TO DO SO FOR THIS EVENT AND THOSE HELD GOIING FORWARD. THE RELEASE DOES NOT APPLY TO MINORS AND THOSE UNDER THE AGE OF 16.