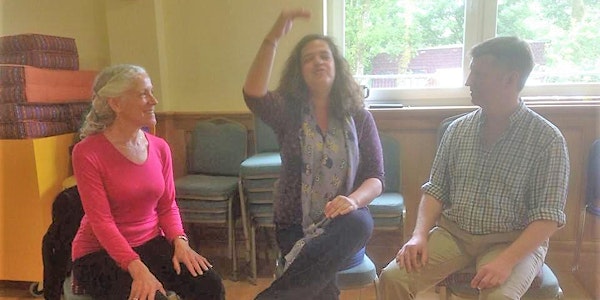 Wednesday Morning Virtual Meditation & LE Group
Interested in find a way to deal with stress during the crisis? Looking for a meditation group? Curious about leadership embodiment?
About this event
Every week, we'll do 25 minute meditation, facilitated by me. Afterwards, we'll do a short physical embodiment exercise and then set our goals/intentions for the week.
Leadership Embodiment is a set of practices that uses gentle physical movements with mindfulness techniques. LE gives us a way to synchronize the energy of the body, speech and mind with emotions and intuition, thus increasing our capacity for somatic intelligence, discriminating wisdom and unconditional love.' (from Wendy Palmer's website). Beth is a certified Leadership Embodiment teacher and is one of a handful of people in the UK trained in this work.
"To accept another person's power or intention fully, we need tremendous depth and an incredibly strong centre that can hold and tolerate the energy of another without needing to take control or losing our balance." ~ Wendy Palmer