Sales Have Ended
Ticket sales have ended
See you at the TAM! If you have not gotten your tickets yet, DM us on our Instagram @TempleArtMusic to check with us or simply come to TAM@MM E&C and buy your tickets at the door! P.S. Tickets are available at the Door from 6pm daily! x Follow and tag us in videos and photos taken during the event so we can help to promote and support the artists further! Our Facebook and Instagram: @TempleArtMusic Check our calendar of events here: https://www.eventbrite.co.uk/o/temple-of-art-and-music-33409225909 Cheers TAM team
Sales Have Ended
Ticket sales have ended
See you at the TAM! If you have not gotten your tickets yet, DM us on our Instagram @TempleArtMusic to check with us or simply come to TAM@MM E&C and buy your tickets at the door! P.S. Tickets are available at the Door from 6pm daily! x Follow and tag us in videos and photos taken during the event so we can help to promote and support the artists further! Our Facebook and Instagram: @TempleArtMusic Check our calendar of events here: https://www.eventbrite.co.uk/o/temple-of-art-and-music-33409225909 Cheers TAM team
Part of the Blues Week at the TAM ft The Cinelli Brothers with Blues, Soul, R&B and music to last you from Wednesday through the weekend.
About this event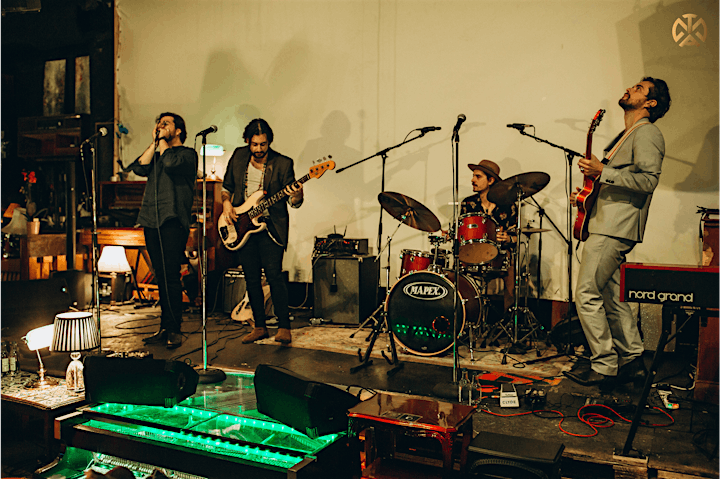 The Cinelli Brothers is a project born out of a common passion for the electric Chicago and Texas blues from the 60s and 70s, when brothers Marco (guitarist and lead singer) and Alessandro (drummer) decided to form an explosive team showcasing original repertoire in the style of Chess, Stax and Motown.
Their debut album Babe Please Set Your Alarm was recorded at the Soup Studio in London and the full live and analog recording was released in May 2018 on vinyl and digital format. The record went number 2 in the IBBA (Independent Blues Broadcasters' Association) in June 2018.
The band has been featured in Blues in Britain, Blues Matters, Classic Rock and other magazines.
Music Republic Magazine nominated Marco Cinelli as Best Guitar Player of 2018.
In January this year the band has been nominated for the UK Blues Awards as "Blues Band Of the Year".
The Cinelli Brothers champion a new generation of passionate musicians sharing in the love of Blues, Soul, R&B and the true authentic sounds that have made the blues a cornerstone of music history.
~~~~~
Come early for dinner! TAM Bar serves a delicious and amazing menu selection. (Menu on IG). We work closely with the market vendors to offer you the same food at the same price.
Only food & drinks from the TAM Bar is allowed.
Your support at the TAM Bar is greatly appreciated - proceeds go into supporting TAM operations, our musicians and artists, and keeping the arts and music alive at our venue.
Each person's ticket price includes 1 FREE drink (choice of Piano Prosecco OR Piano Beer).
Date: 13 October 2021
Time: 7:30pm - 10:30pm
Venue: TAM (Theatrery)@ Mercato Metropolitano
42 Newington Causeway, London SE1 6DR, United Kingdom
Tickets: from FREE (reserved until 8pm)
Nearest Tube: Elephant & Castle
Parking: Available
Doors open at 6pm.
Follow and tag us in videos and photos taken during the event so we can help to promote and support the artists further!
Our Facebook and Instagram: @TempleArtMusic
DM us if you have any questions. See you at the TAM x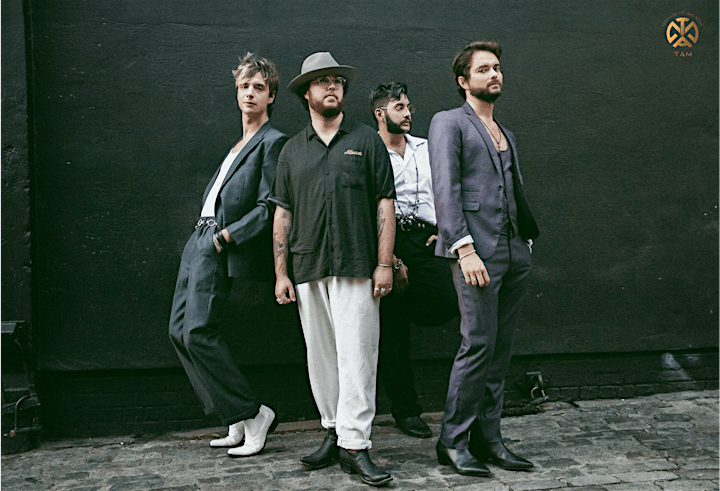 Organizer of Wednesday Special at the TAM ft. The Cinelli Brothers