Sales Have Ended
Ticket sales have ended
We are sorry but ticket sales for this event have now ended, if you have any queries in the meantime then please email hello@wedoscotland.com
Sales Have Ended
Ticket sales have ended
We are sorry but ticket sales for this event have now ended, if you have any queries in the meantime then please email hello@wedoscotland.com
Description
Our 2014 conference "Global Scotland in 2014 & Beyond" is set to be an even bigger & better event than last year. Click HERE to watch video highlights from 2013. This year, we once again have a fantastic line up of speakers including Peter Lederer CBE, our very own Entrepreneur of the Year 2013, Dougie Walker and Bill Jamieson. Additionally, our 2013 Award winners will be on the panel ready to take your questions about "Growing an Award Winning Business" before we move on to a selection of 8 workshops on a variety of topics relevant to business owners and founders. Here's what attendees said about our 2013 conference:
"Excellent event with great speakers, thoroughly enjoyed the day & was lovely to get to know so many members. Those who didn't come along missed out on what I think has been the best event I've attended in a long time."
"One of the best conferences I've been to and was well worth my investment in time."
"First class, pertinent and a whole host of new contacts."
"Excellent event. Good mix between presentations, panel discussions and workshops. I took a lot away from the day."
"An excellent & well-constructed conference. Inspiring speakers, great workshops & an interesting audience to network with."
"Good, well-organised event. I came away with some great ideas on how to help organise my own business ready for fast growth."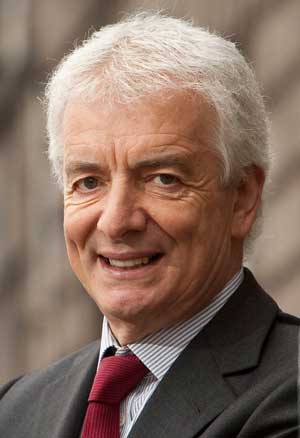 PETER LEDERER CBE - CHAIRMAN OF GLENEAGLES, DIRECTOR OF DIAGEO SCOTLAND & CHAIRMAN OF THE SALTIRE FOUNDATION
2014 will be the culmination of a 25 year old dream for Peter when the Ryder Cup will be hosted at Gleneagles in September bringing with it 40,000 spectators a day, the world's sporting media and golf's most notable stars.
"2014 will be an amazing year. It will be one of those years we all remember. The Commonwealth Games, then the Edinburgh Festival, the referendum and the Ryder Cup almost back to back. It will be an amazing atmosphere. The opportunity that gives everybody - and that is what we all have to think about - is if we have got that level of profile in Scotland, how can we use it? And not only from a tourism perspective, but from a business and export one. The whole economy, if we get this right, can really benefit in a much broader sense than just the events."
Peter joined Gleneagles in 1984 as General Manager and was appointed Managing Director in 1987, becaming Chairman in November 2007. Previously, he held operational, administrative and senior management positions in Canada for 10 years with the Four Seasons hotel group in Toronto, Ottowa and Montreal, and with Plaza Hotels in Toronto. He was also for 2 years, a partner in a design, construction and consulting firm providing services to the hospitality sector.
Peter was Chairman of Visit Scotland from 2001 - 2010 as well as a President of the Institute of Hospitality from 2007 - 2012 and Board Member of Leading Hotels of the World from 2001 - 2012. He is currently a Director of Diageo Scotland, Non-Executive Director of Pod Global Solutions and Chairman of Hamilton & Inches, Taste Communications, International Leadership School, Applecrate and The Saltire Foundation which runs international leadership programmes for talented Scottish graduates and entrepreneurs. Once the Ryder Cup is over, he will be involved in the development of a programme for Diageo called Learning For Life, a skills development effort backed by £5m over five years. The project will be piloted in Scotland and be expanded out across Europe.
Peter was awarded the OBE for his services to industry in 1994 followed by the CBE in 2005. He has also been awarded an Honorary Doctorate of Business Administration by Queen Margaret University and is a Doctor of the University of Stirling. Additionally he is a Master Innholder, Freeman of the City of London and a Liveryman of the Worshipful Company of Innholders.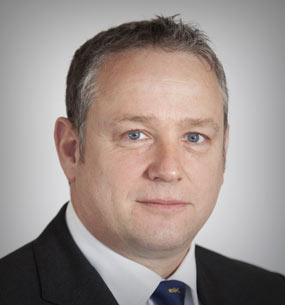 DOUGIE WALKER - CEO OF CLAYMORE SECURITY SOLUTIONS & CLAYMORE AFGHANISTAN - WINNER OF 2013 ENTREPRENEUR OF THE YEAR
Dougie's security experience began in the military and included close protection and maritime security; he has been successful in business, operational and leadership roles for over 25 years. He founded Claymore Security Solutions in 2011 providing secure land, sea and air moves of high value assets for the world's biggest shipping, oil & gas and logistical distribution companies including DHL.
Since inception, Claymore Security Solutions has become a recognised name in many countries including Singapore, Nigeria, Oman, Sri Lanka, Angola, the Philippines and Egypt and now Afghanistan. Whilst most of the work carried out by Claymore is done so remotely, Dougie attributes their success to conducting the majority of his business through face-to-face communications; making the effort to travel wherever is needed to meet the clients and associates in person. No mean feat given their global client base and growing the business at the same time.
Claymore Afghanistan launched in 2013 and is one of the first British companies in Afghanistan to have a Risk Management Company (RMS) license. Within 6 weeks of entering Aghanistan, they placed bids for multiple seven figure contracts.
Dougie recently spoke at one of our Spotlight Dinners, here's what attendees said:
"It was a privilege to listen to Dougie's story. The scale of what he has achieved in such a short space of time is very inspiring." "A very candid and fascinating story of business that was a pleasure to listen to, certainly not the norm!" "Fascinating to learn more of the dark world that international personal security operates in. Incredible growth story of Claymore."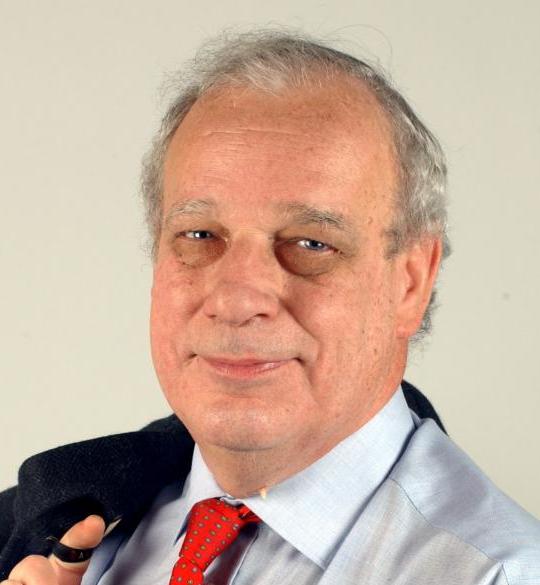 BILL JAMIESON - FOUNDER OF SCOT-BUZZ & FORMER EXECUTIVE EDITOR OF THE SCOTSMAN
Bill Jamieson is the founder of Scot-Buzz, an online media website to encourage business start-up and investment in Scotland. Scot-Buzz brings news and instant analysis on key business and economic data together with practical help and support for SMEs as well as sharp and incisive commentary on business and current affairs.
Bill was formerly Executive Editor of the Scotsman Newspaper with specific responsibility for the paper's business and economics coverage and was the economics columnist for Scotland on Sunday. He continues to write for both publications on a freelance basis in addition to the Spectator Business magazine and City AM and is a regular commentator on business & economic affairs for BBC Scotland. Prior to this he spent seven years as the Economics Editor of the Sunday Telegraph.
Bill speaks on the domestic and global effects of changes in the economy and the financial markets. He is also a passionate advocate of the positive overall economic effects of championing entrepreneurialism and why regulation and risk aversion will damage this.
In addition to speaking and journalism, Bill is also the author of a number of books on economics and politics including An Illustrated Guide to the British Economy and Scotland's Ten Tomorrows: The Devolution Crisis.
PANEL Q & A: 'GROWING AN AWARD-WINNING BUSINESS'
DOUGIE WALKER - CLAYMORE SECURITY SOLUTIONS & CLAYMORE AFGHANISTAN - WINNER OF 2013 ENTREPRENEUR OF THE YEAR AWARD
Click here to view Dougie's LinkedIn profile
KIRSTY MACKENZIE – iMULITPLY RESOURCING - WINNER OF 2013 YOUNG ENTREPRENEUR OF THE YEAR AWARD
Click here to view Kirsty's LinkedIn profile
GORDON WHITE - FATBUZZ - WINNER OF 2013 HIGH GROWTH COMPANY AWARD
Click here to view Gordon's LinkedIn profile
PETE HIGGINS - UWI TECHNOLOGY - WINNER OF 2013 MOST INNOVATIVE BUSINESS AWARD
Click here to view Pete's LinkedIn profile
AILSA PROVERBS - THE BIG CHEESEMAKING KIT - WINNER OF 2013 NEW START BUSINESS OF THE YEAR
Click here to view Ailsa's LinkedIn profile
PROGRAMME
8:45am: Registration – tea & coffee
9:25am: Welcome
9:30am: Peter Lederer OBE
10:20am: Dougie Walker - Claymore Security Solutions & Claymore Afghanistan, WeDO Entrepreneur of the Year 2013
11:00am: Tea/coffee
11:15am: Bill Jamieson - Founder of Scot-Buzz
12:00pm: Expert Panel 'Growing an Award-Winning Business'
12:45pm: Presentation of 2014 Lifetime Achievement Award
12:55pm: Overview of afternoon events – Gill Eastgate – General Manager, WeDO Scotland
1:00pm: Buffet lunch & networking
1:45pm: Workshop 1
2:50pm: Workshop 2
3:55pm: Tea/coffee
4:10pm: Workshop 3
5:15pm: Russell Dalgleish - Chairman of WeDO
5:30pm: Event ends
Attendees will be asked to choose 3 out of the 8 workshops that they wish to attend, full details of workshops will be available soon and workshop booking forms will be issued to all attendees.
Please note that ticket sales close on Monday the 19th of May at 12 noon.
If you have any questions, please email hello@wedoscotland.com or call us on 08708 759 793.
A variety of sponsorship packages are available, please email us on hello@wedoscotland.com and we will send your more information.


Click on the logos above to visit the websites.