WeDO Scotland Conference Ambassador Invitation 2016

Thursday, May 19, 2016 from 8:45 AM to 4:30 PM (BST)
Event Details
As an Ambassador in the WeDO Scotland Executive Team, we would be delighted if you are able to join us at our Annual Conference.  The Conference is one of the flagship events in the WeDO Scotland calendar and year-on-year, we strive to bring our members and guests a conference which will bring real benefits and add value to their businesses. We have once again this year attracted an extremely high calibre of speakers as well as fantastic hosts to run our workshops.  The event is an outstanding opportunity to be inspired, learn from one another, share knowledge and grow your network.  The conference is only one of two events that we host annually which are open to non-members, so please feel free to spread the word.  We hope you will be able to join us for a truly awe-inspiring, motivational, thought-provoking and thoroughly enjoyable day.
PROGRAMME
8:45am:      Registration – tea/coffee & bacon rolls 
9:25am:      Welcome – Belinda Roberts – Founder of WeDO Scotland 
9:30am:      Lucy O'Carroll – Chief Economist at Aberdeen Asset Management

10:15am:     Lord Dunlop – Parliamentary Under Secretary of State at the Scotland Office - UK Government 
10:55am:     Tea/coffee break
11:15am:     David Ovens –  COO of Archangel Investors

12:00pm:     Brian Williamson – Chairman of Brightwork Ltd & CEO of Jumpstart

12:40pm:     Presentation of the WeDO Scotland 2016 Lifetime Achievement Award
12:55pm:     Overview of afternoon events – Gill Eastgate – General Manager of WeDO
1:00pm:       Buffet lunch & networking
1:50pm:       Workshop 1 
2:55pm:       Tea/coffee break 
3:10pm:       Workshop 2 
4:20pm:       Close 
4:30pm:       Event ends
SPEAKERS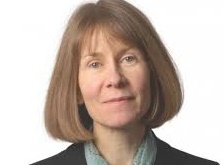 LUCY O'CARROLL - ABERDEEN ASSET MANAGEMENT
Lucy is Chief Economist at Aberdeen Asset Management & is ideally placed to give us an overview of both the Scottish and UK economies as well as further afield.  A former Bank of England economist, she joined Aberdeen following the Scottish Widows Investment Investment Partnership acquisitions in April 2014 & is responsible for leading all aspects of the analysis of global economic developments and prospects, with particular focus on their impact on growth, inflation, interest rates & bond yields. 
Before its acquisition by Aberdeen, Lucy transferred to SWIP in February 2012 from Lloyds Banking Group, where she had spent three years as a Senior Economist during which time she rovided with group with detailed economic analysis of the Eurozone crisis.  Prior to this, Lucy was Senior Research Director at HBOS Treasury Services for four years.  She has also held other senior roles at RBS and the Bank of England where she worked for the Monetary Policy Committee.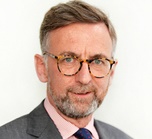 LORD DUNLOP - UNDER SECRETARY OF STATE - UK GOVERNMENT - SCOTLAND OFFICE
Andrew Dunlop was appointed to his current role at the Scotland Office in May 2014.  In 2012 Andrew became the Prime Minister's principal adviser within Downing Street on devolved constitutional issues. Earlier in his career he was the Head of Policy and Research for the Scottish Conservative Party and Special Adviser to the Defence Secretary.
Whilst working at 10 Downing Street as a member of the Downing Street Policy Unit, under Margaret Thatcher, Andrew covered a range of policy areas including Scotland (a key policy development was the establishment of Scottish Enterprise).
After leaving 10 Downing Street in 1991, Andrew founded and was Managing Director of a leading communications company, Politics International, which advised a range of corporate clients including Virgin, Airbus owner EADS and SAB Miller. 
"Mistakes – I made them. And regrets – to borrow a phrase – I've had a few. But the business survived, became a success & is still going strong today under different ownership. And looking back it was one of the best decisions I've ever made – daunting though it seemed at the time. Unlocking Scotland's entrepreneurial potential places a heavy responsibility on politicians & governments not to mess up. I want Scotland to be the most entrepreneurial place in the world, the job of government is to support you, not get in your way." https://www.gov.uk/government/speeches/andrew-dunlops-speech-to-the-institute-of-young-directors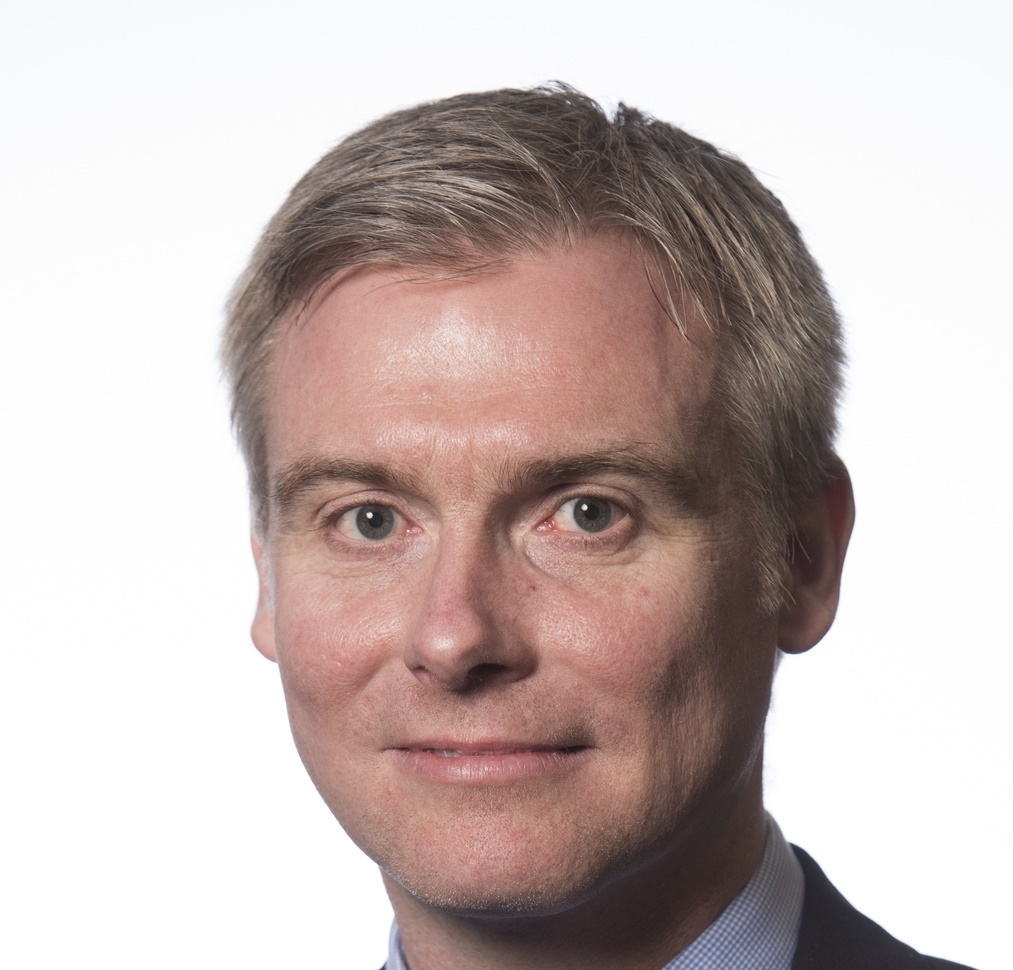 DAVID OVENS - ARCHANGEL INVESTORS 
David is Chief Operating Officer of Archangel Investors and will be giving us an overview of the funding arena in Scotland and beyond, as well as sharing his insights to gaining investment & funding for your business.  Archangel isa prominent business angel syndicate, which has been at the forefront of early stage investing in Scotland for more than two decades. Their members invest in and mentor promising start-up and early stage companies from Scotland's vibrant technology and life sciences sectors.  
Having studied Law at Edinburgh University, David worked in corporate finance from 1994, with Samuel Montagu (now HSBC Investment Bank), Noble Grossart, Bank of Scotland Corporate and latterly, Execution Noble, where he was Head of Investment Banking in Scotland. David has a wealth of experience in advising both public and private companies, encompassing a wide variety of transactions, including mergers, acquisitions, debt and equity capital raisings, corporate restructurings and flotations. 
In 2011, David founded Invercap Holdings (he remains a Director) providing corporate advisory services for small and mid cap companies throughout the UK.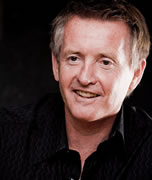 BRIAN WILLIAMSON - JUMPSTART & BRIGHTWORK LTD
Brian is a qualified Engineer & entrepreneur in his 34th year of running companies at Board level in sectors including automotive, IT, oil & gas, international trading, software, pumps, training & laterally recruitment & tax recovery.  His entrepreneurial life started at the age of 9 with a business model that looked remarkably like eBay. His fascination with making money started early and has never left him.
Brian secured his first job as MD at the age of 26 in which he was working out how to stimulate ordinary people to extraordinary things and make a positive impact on the P&L. Through successive companies & over 12 years, he replicated his winning formula in various companies until taking the plunge into the world of entrepreneurship. He launched his first company in 1994 in the Automotive sector where Brian captured large parts of the European market growing the company to sales of £5m within the first three years before he sold his interest to his fellow shareholders. This pattern was to continue in almost all of the companies in which he invested.
Today, Brian is the Chairman of Brightwork Ltd, which was an MBO from Hudson. Brian joined the team to execute the MBO & this Scottish-based recruitment company employs 70 full time staff and has turnover of £32m up from £6m when purchased in 2006.
In 2010 Brian invested in Jumpstart, a business employing scientists to recover funds through the Research & Development tax relief programme. Brian moved the company from a position of employing two people in an attic flat in Edinburgh to be the fastest growing SME in Scotland in the three years to 2013. Today Jumpstart is the leading provider in its sector & Brian is the CEO of a company which has over 1100 claims in progress at any point in time.
WORKSHOPS
WORKSHOP 1:  CHANGE THE WAY YOUR BUSINESS COMMUNICATES FOREVER
HOST:  CHRIS MARR – FOUNDER OF CONTENT MARKETING ACADEMY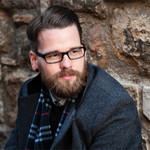 Chris Marr is an award winning entrepreneur and the Director & Founder of the Content Marketing Academy & in 2015, won our High Growth Company of the Year Award.  It's his mission to change the way businesses and organisations communicate forever using the principles of content marketing. Chris is a content marketer, blogger and podcaster and you can connect with him on twitter @chrismarr101.
There's no doubt that most business people struggle with marketing, particularly in 2016.   The problem is very little to do with the platforms and channels that you use today, and everything to do with the way in which you communicate.
There's a fundamental problem with the way that most businesses communicate, and it has to change if you want to be noticed and to be found. In this session Chris Marr will help you to understand the principles of content marketing & why it's the only way left to market your business.
WHAT WILL BE COVERED:
Understanding the principles of content marketing

Why changing consumer behaviour is impacting business communications

The business and personal benefits of content marketing

What it really takes to communicate effectively in 2016
By the end of this session you will want to change the way your business communicates forever.
WORKSHOP 2:  HOW TO INCREASE YOUR SALES FOR LIFE IN 1 HOUR
HOST:  IAIN SWANSTON – FOUNDER OF KLOZERS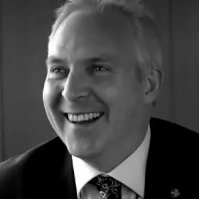 Iain won our 2015 New Start Business of the Year Award and is always a popular choice to host a workshop. Year on year he receives outstanding feedback and no attendee leaves without many take-awyas to implement in their businesses.  Iain was the former Lead Sales Trainer & Sales Coach at Microsoft Sales Academy & Sales Coach at Edinburgh Napier University Sales Academy.  He has 29 years experience of sales, sales management, sales training & coaching in both B2B and B2C domestic & international markets.  He has worked with clients to fix under-performing sales teams and deliver lasting change with a particular emphasis on business development, account management and customer service.  He launched Klozers in 2014 and he and his team work with clients including Highlands & Islands Enterprise, CompanyNet and Scottish Edge to name but a few.  
The customers you need to take your business to the next level are buying from your competition which, for most entrepreneurs, is simply unacceptable.

Your business should be enjoyable AND profitable, unfortunately, it's rarely enjoyable when you are struggling to win new business.
Iain will help you discover practical strategies and tactics you can take away and implement in your business immediately that will impact your bottom line. Competitors ... what competitiors?

WORKSHOP 3:  BEING THE BEST YOU CAN BE
HOSTS:  COLIN SIMPSON & MARK HEDLEY - AHOI.LIFE

Colin is CEO of a tech start-up, AHOI dreamt up whilst he was studying his sports science degree. With a special interest in human performance management, Colin has taken his science into the boardroom whilst developing the AHOI profiling tool. Using the insight your profile provides you with, you will be able to set goals that help enable the very best of Wellbeing for you as you tackle the challenges you face every day.
There's no question that we all want to feel better, be more productive and enjoy a successful career. We all want to achieve this whilst having fulfilling and happy relationships with our loved ones.
Feeling fit and healthy would be nice to have to. The question is – how on earth do you achieve all of that?
AHOI.LIFE has the key.
Unlocking your real potential begins by seeing the details of your AHOI profile. AHOI will provide you with the insight you need to enable real success in EVERY area of your life. A journey of a thousand miles begins with a single step – AHOI will provide a compass to guide that journey.
WHAT WILL BE COVERED:
• You will receive your own AHOI personal profile.
• We will show you how making small changes can make a huge difference.
• You will find out the secret to being the best version of yourself.
• You will get back exactly what you put in – and more.

When you leave you will leave knowing exactly where you want to go.
WORKSHOP 4:  MORE BANG FOR YOUR BUCK IN THE WORLD OF PR
HOST:  GAYNOR TURNER - MACINTYRES OF EDINBURGH & WeDO SCOTLAND AMBASSADOR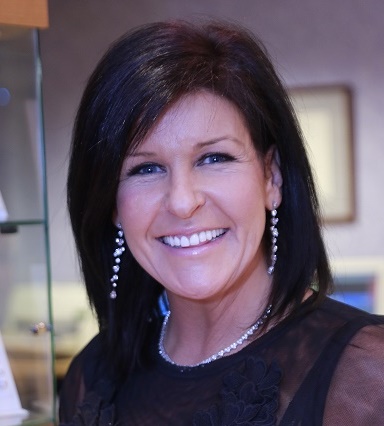 Ambassador in the WeDO Scotland Executive team and co-founder of Macintyres of Edinburgh, Gaynor Turner is the unofficial queen of PR without using a PR company.  Gaynor has pulled off some amazing PR stunts for Macintyres without spending a fortune, indeed,  sometimes even without spending anything.  The profile of Macintyres has increased ten-fold as a result and she has many secrets to share.
How do you go about promoting your business and getting your message out there? We all know that social media is a great (and very cost effective) way of building brand awareness and getting people talking about you, but what else can you to do shout about your business and make sure you gain coverage which will impact on your bottom line?
Traditional PR is often viewed as expensive and is something that many businesses shy away from.  There are however, other methods of getting more bang for your buck.
WHAT WILL BE COVERED:
Super-scrounging for your business & gaining exposure.

How to punch above your weight by taking the right approach.

How to identify opportunities & maximise them.
Please note that ticket sales close on Monday the 16th of May at 12 noon. 
If you have any questions, please email hello@wedoscotland.com

A variety of sponsorship packages are available, please email us on hello@wedoscotland.com and we will send you more information.
With thanks to our sponsors:


When & Where

Playfair Building, Royal College of Surgeons
Nicolson St
EH8 9BZ Edinburgh
United Kingdom


Thursday, May 19, 2016 from 8:45 AM to 4:30 PM (BST)
Add to my calendar