Welcomed by Prof Karl Dayson, Pro Vice-Chancellor of Research and Enterprise, University of Salford & Justin Bentham, Salford City Council
About this event
Join us at this opening event of Innovations week to be welcomed by Prof Karl Dayson, Pro Vice-Chancellor of Research and Enterprise, University of Salford. Hear from Dr Justin Bentham, Salford City Council about the Innovative work happening across Salford and the surrounding areas.
Professor Karl Dayson, FHEA, FRSA - Pro Vice-Chancellor for Research and Innovation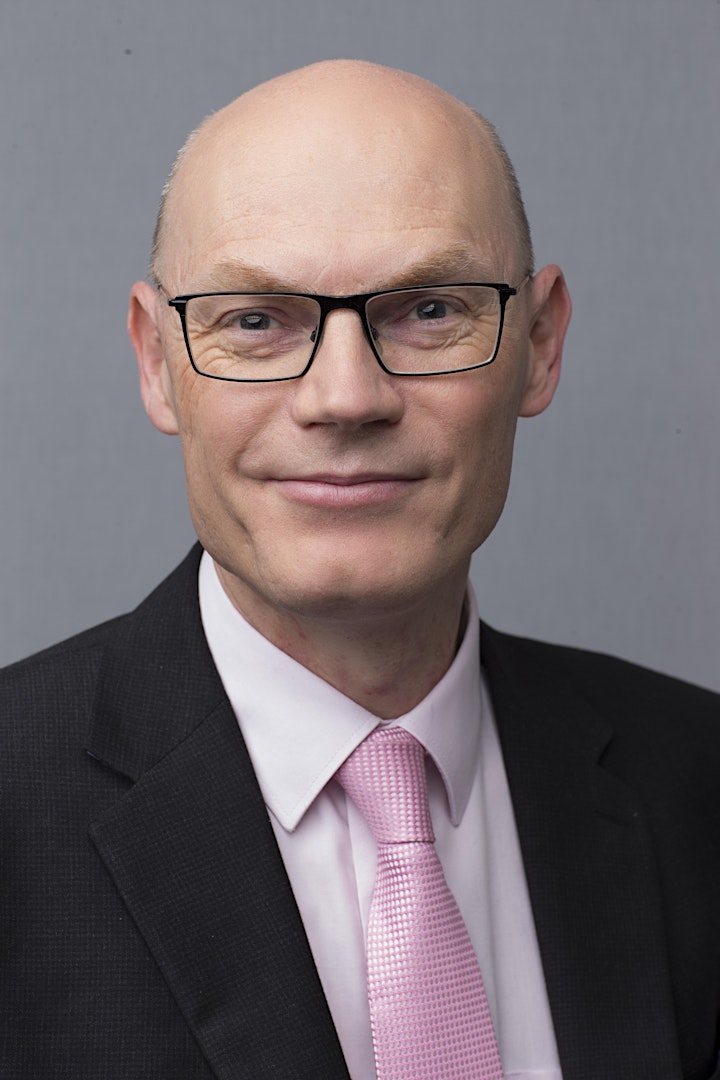 Karl Dayson has held various positions within the university including: Dean of Research, Associate Dean (Research and Innovation) in the School of Arts and Media, Deputy Head of the School of Humanities, Languages and the Social Sciences, and Director of Sociology and Criminology Directorate.
An economic sociologist, Karl's research has focused on alternative forms of finance and issues related to financial inclusion. His PhD was on the paradox of the simultaneous demutualisation of building societies and mutualisation of financial inclusion, which led to the creation of Community Finance Solutions (CFS), which is now a research and development unit within the university. Much of his early work was around community-owned finance bodies and the creation of a dozen Community Development Finance Institutions in England. These organisations sought to address access to finance issues faced by SMEs and households within some of the poorest areas in country. Karl and CFS were subsequently recognised for their ground-breaking work with the award of the Times Higher Award for Outstanding Contribution to the Community in 2005.  
In 2008, with Pål Vik, he won the European Microfinance Networks, Research Paper of the Year, for their work on sustainability of microfinance institutions. Following this, Karl helped produce the 'European Code of Conduct for Microcredit Providers' in 2011 and today sits on the Code's Steering Committee, along with colleagues from the European Commission and the European Investment Fund. 
Outside of the university, Karl is also a non-executive director of Moneyline UK, the largest not-for-profit social lender in the UK. His work on microfinance was the focus of an Impact Case Study in REF2014 and will feature in the Area Studies unit of assessment submission in REF2021. Along with colleagues he is currently working on the future of personal microfinance in the UK for the Carnegie UK Trust, and also on whether new banking technology will benefit the financially excluded. 
Dr JUSTIN BENTHAM - Strategic Economic Growth Manager- Salford City Council
Justin has worked in local economic development and regeneration for nearly 20 years and currently leads on economic strategy and thinking for Salford City Council.
He started his local government career at Tameside MBC and was previously Head of Strategy at Greater Manchester's New Economy where he worked on the first Greater Manchester Strategy as well as on the development of the Greater Manchester Combined Authority.
Justin is also an academic, holding a PhD from the University of Sheffield. He is currently an Honorary Industry Fellow at the University of Salford Business School and has recently held visiting academic positions at the University of Manchester and Manchester Metropolitan University.
Justin's current interests are in the political economy of cities, innovation, inclusive economy, economic policy, and industrial strategy.
Organiser of Week 2 Opening Event: Innovations for Future Living
Whether you are dreaming about starting your own business venture or want to boost your job prospects and expand your industry knowledge, the Festival of Entrepreneurship & Innovation can help you take your next big step in your career.

The Festival of Entrepreneurship & Innovation is a five-week virtual festival packed with a stellar range of keynote speakers, networking sessions and the introduction of the first Launch Global Programme for international students.

The Festival kicks off on 17 May and it aims to bring together rising entrepreneurs and industry professionals to attend a wide range of events designed to expand networks, to share knowledge and to broaden horizons.

Learn from established entrepreneurs what it takes to build your business from scratch, be a freelancer, gain some entrepreneurial skills, what mistakes to avoid and hear about how they are using their start-ups to make an impact and to make the world a better place.