Description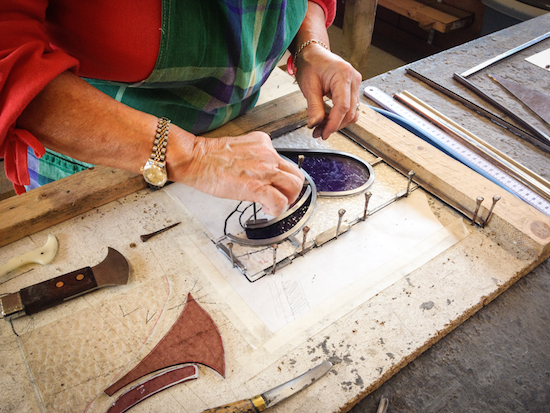 Our weekend workshops are designed for anybody interested in learning traditional stained glass techniques. The small class size, friendly teaching environment and timescale will allow a complete beginner to produce a small, simple panel over the two days, and to leave the course with enough experience to carry on stained glass as a hobby. For more experienced participants, the two days should see the completion of long-standing projects and plenty time to devise and begin new projects, or learn new techniques.

The course will run over two full days, starting at 9AM. Lunch will be provided, although you are very welcome to bring goodies, cake etc! If you have any dietary requirements please let us know in plenty time.
Please note that working with lead is not recommended for pregnant women or breast-feeding mothers.