Weekend Tapestry workshop for beginners. Learn a new skill for 2020! Weave the colours of a season at Thamesside Studios
About this Event
Weave the colours of a season on this two day tapestry workshop. You will learn basic weaving skills and will have a small tapestry to take home with you at the end of the course. Learn how to weave simple shapes, blend and mix colours and create your very own unique tapestry. This course is suitable for beginners and those with some experience.
You will be weaving using the traditional gobelin technique of tapestry on a fixed scaffolding frame, your warp will be prepared and ready for you to get weaving.
All materials will be provided. We have lots of beautiful yarns in dozens of different colours to choose from. Information sheets about each step are supplied, as well as a list of stockists of where to buy all materials and equipment.
Coffee, tea and a light lunch will be provided
Hosted by Justine Randall
Justine Randall is an Artist and Tapestry weaver, she creates large abstract wall hangings concerning light, colour and the Environment. She has exhibited her work in Paris, Germany and Copenhagen. In 2019 she exhibited her work at OneRoom Gallery in Shoreditch. Her Wiltshire Landscape Tapestries were shortlisted for the Cordis Prize for Tapestry in 2016. Her work is held in both private and public collections.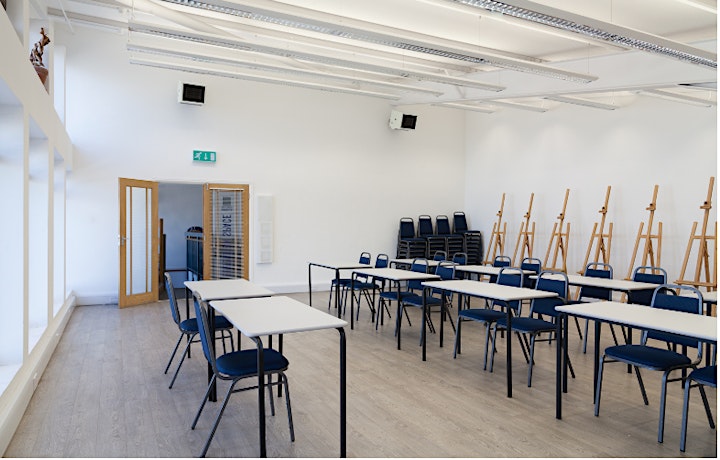 The workshop will take place at Thames-side studios in the light and airy Education Space overlooking the River.